Windows 10 users are way too many! But smart Windows 10 users are less in number. Why? Because most of us are unaware of many brilliant features of Windows 10. Exploring upon more options can help you utilize the powerful functionalities and thus give you amazing user experience. This post introduces to you nine Windows 10 features that you probably didn't know to make your life easier! Read on.
#1 – Enable Fast Startup option
This option is to start your device in less time each time you turn it on. Windows uses a partial hibernate method. Using partial hibernate, only the kernel session and device drivers are saved to the hibernate (hiberfil.sys) file on disk.  So the next time when you start it, Windows 10 uses that saved system information to resume your system rather than performing a cold boot for complete restart.
In the Cortana bar, search Power Options.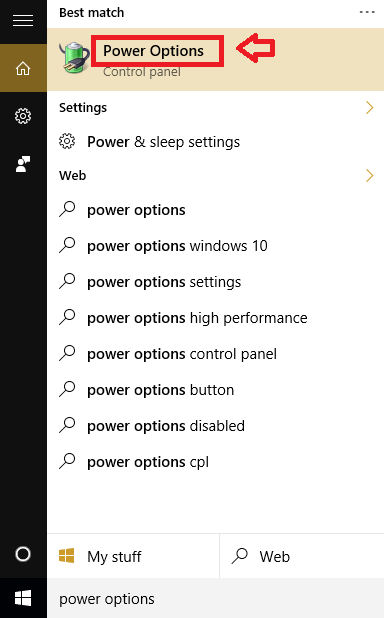 Click on Choose what the power buttons do.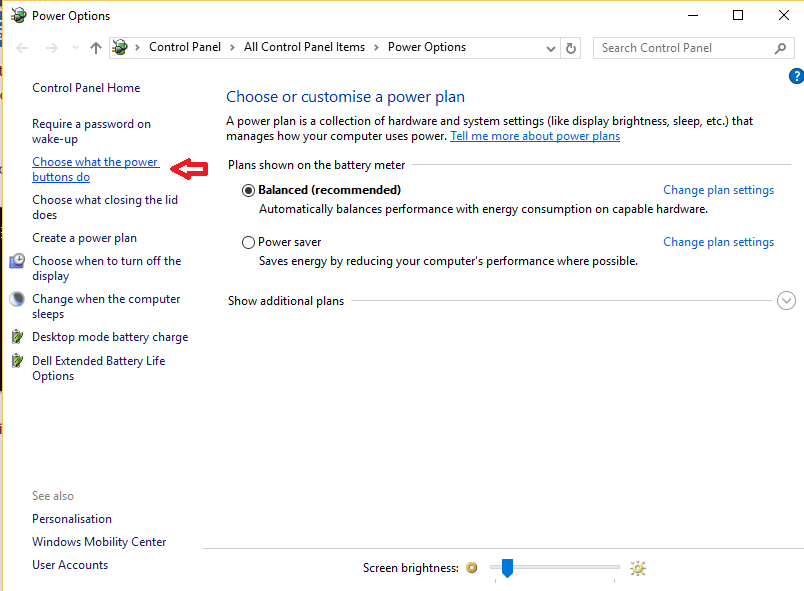 Click on Change settings that are currently unavailable.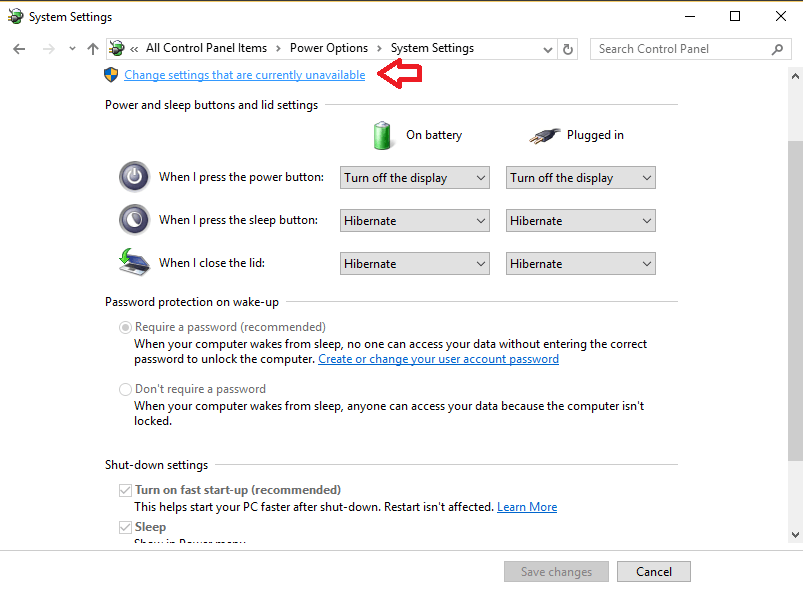 Click on Turn on fast start-up. Click on Save changes.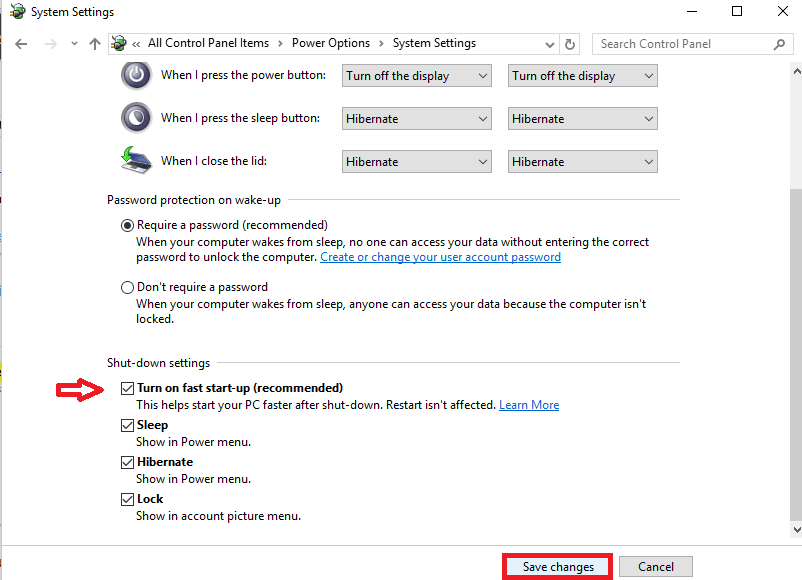 #2 – Re-size Snapped Windows
You can snap applications on the four corners of your screen using the Windows+Left or Windows+Right keys. And there's more! To re-size the snapped window, just place the mouse at the intersection of the windows and drag left or right as you want.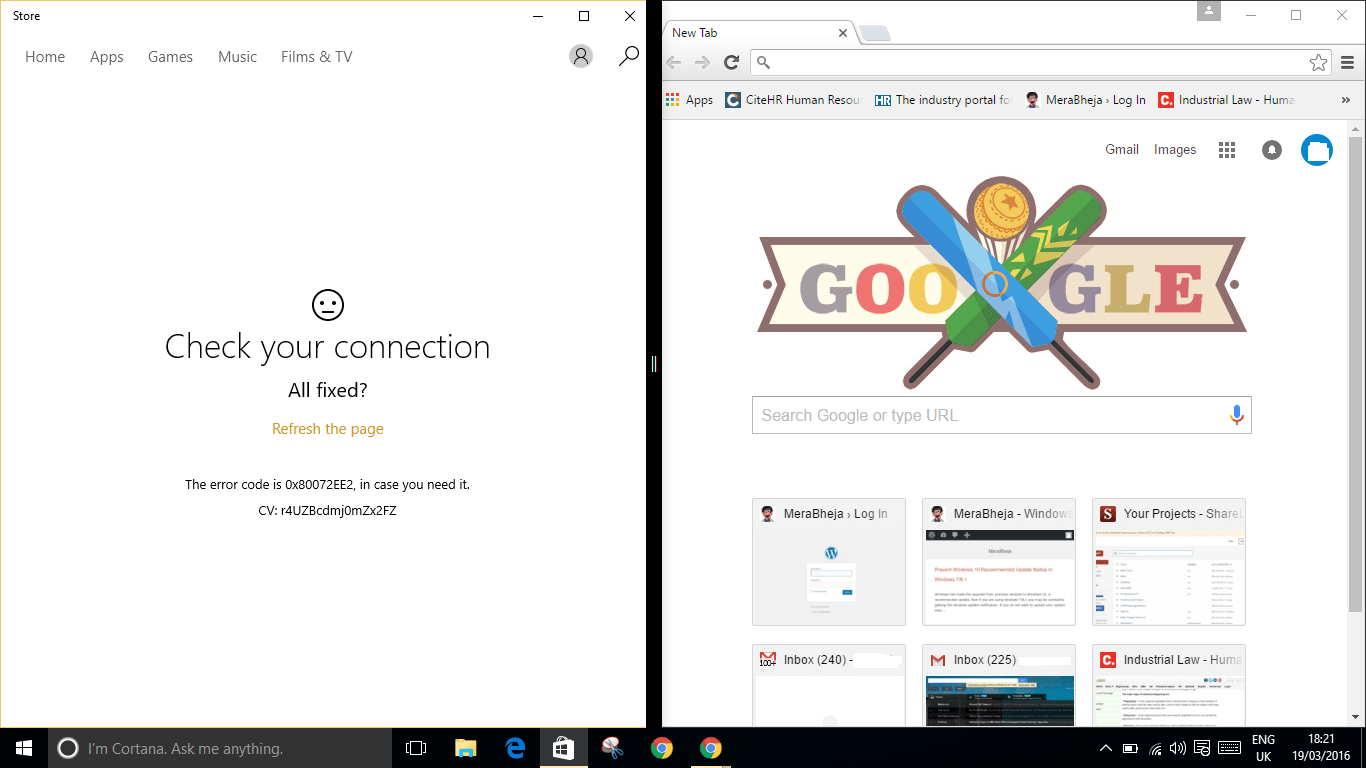 #3 – Turn off Snap Suggestions
When multiple windows are opened and you try to snap them, Windows shows you suggestions on how to snap. If you find this feature to be annoying, you can turn off snap suggestions. Here's how:
Click on the up arrow in the taskbar and click All settings.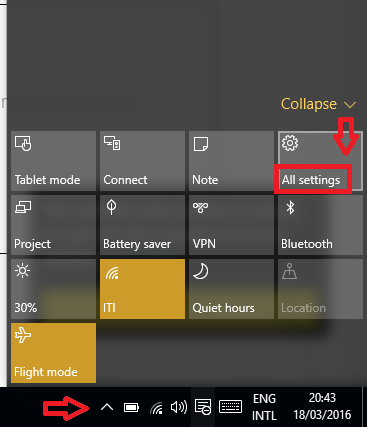 Settings window opens. Click on System.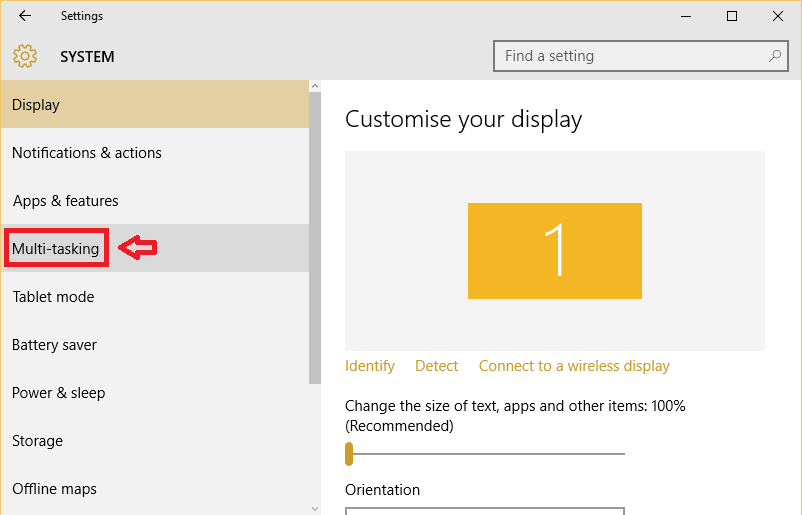 Toggle the option When I snap a window, show what I can snap next to it.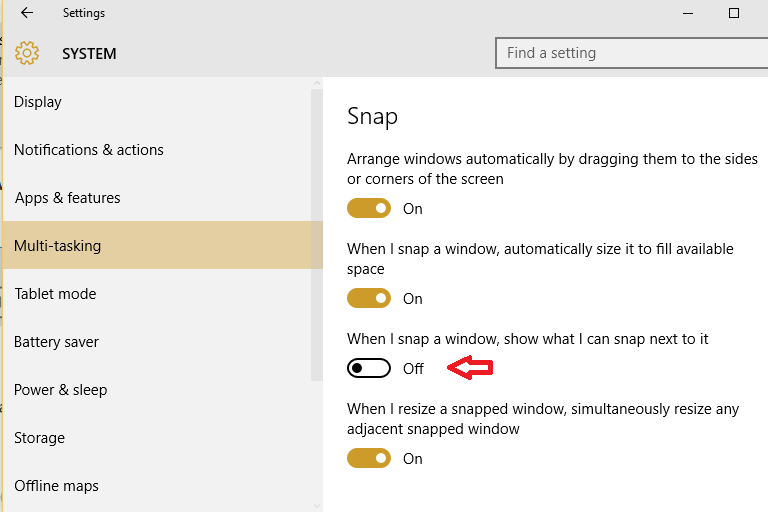 #4 – Turn off WUDO
WUDO, Windows Update Delivery Optimization allows you to get Windows updates and Store apps from sources other than Microsoft. This is helpful if you have limited internet connection. WUDO by default, is turned on in Windows 10. If you wish, you can turn the WUDO feature off.
Open Settings and click on Update & security.
Choose Windows update followed by Advanced options.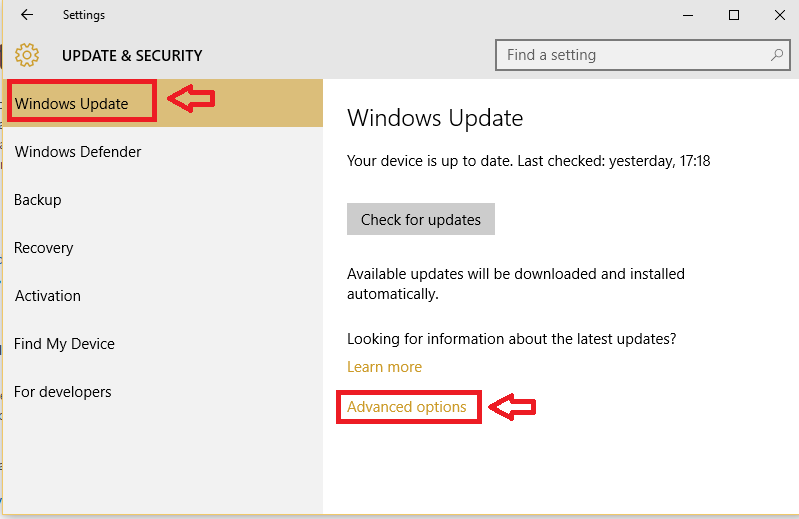 Click on Choose how updates are delivered.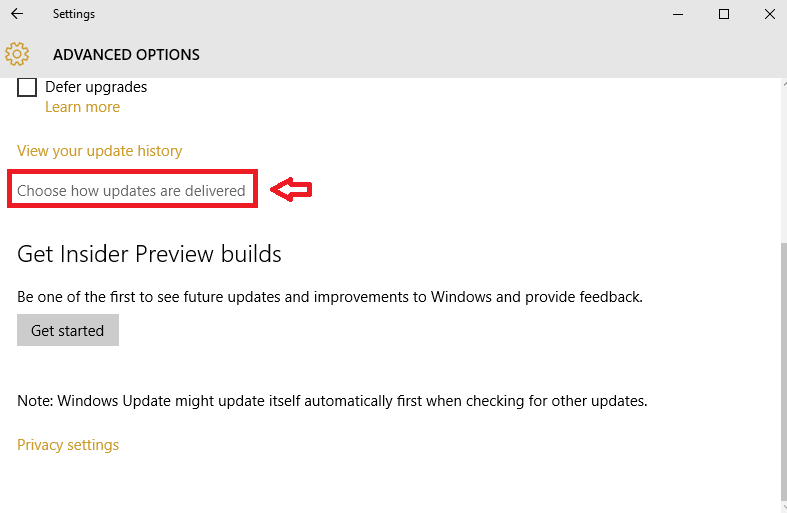 Toggle the option below Updates from more than one place as shown in the image below.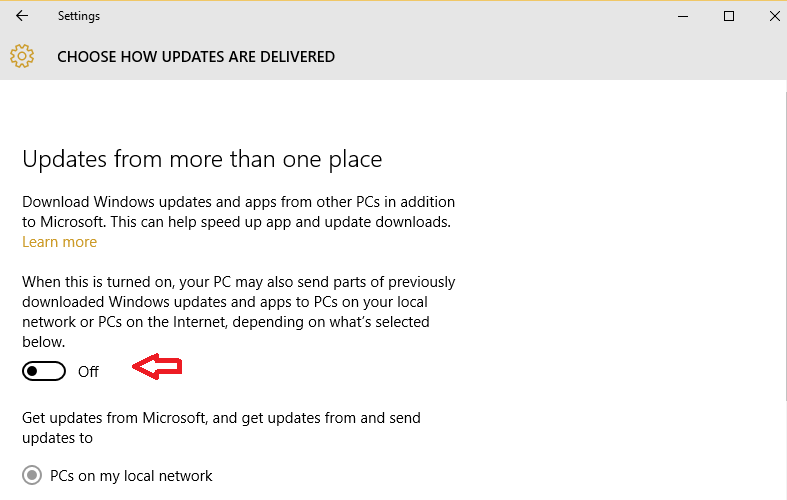 #5 – Open File Explorer to This PC
You can tweak the default settings that makes File Explorer to open Quick Access and make File Explorer open to This PC instead.
Open File Explorer. Click on the View tab and click on Options.


Under General tab, click on the drop down menu corresponding to Open File Explorer to and change it to This PC. Click on OK.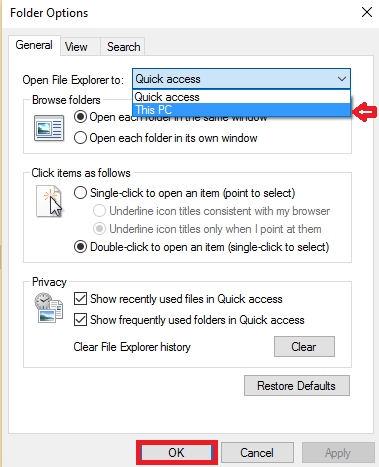 #6 – Enable Find my device
Find my device is to keep track of your lost Windows 10 device. Its utility is obvious from the fact that you can find where your device is when it is lost or stolen. To enable this, follow the steps below:
Open Settings.
Further, click on Update & Security. Select the option Find My Device. Toggle the option Save my device's location periodically.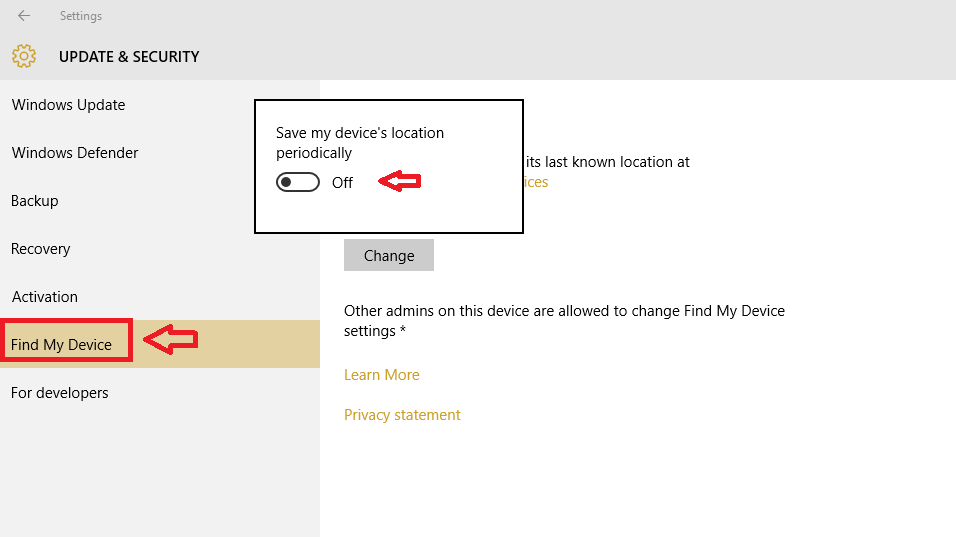 #7 – Install Store apps in Different Location
You can change the drive in which the apps are stored to free some space in C drive. Especially when you are downloading apps that eat up a lot of space from the device.
Click on Settings followed by System.
Click on Storage. Drop down the menu under New apps will save to and change it to a different location(say F drive).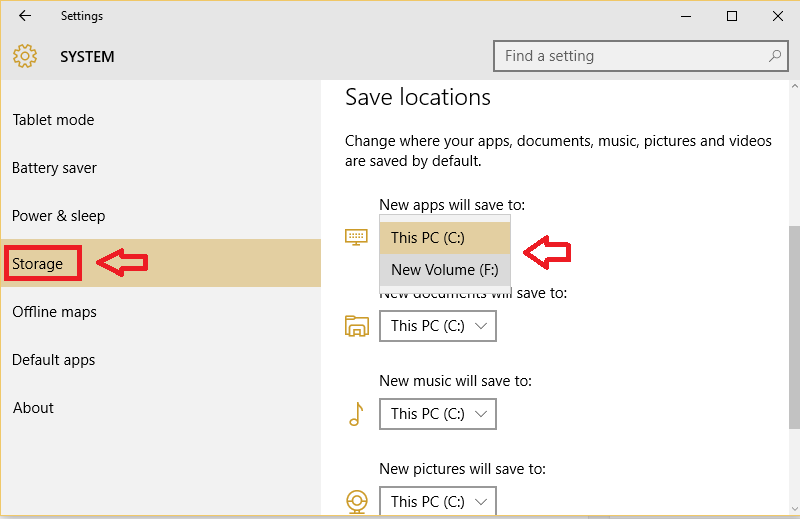 #8 – Use Virtual Desktops
Using Virtual Desktops you can open different desktops for different works. This can give a better structure to your work and keep each of them separate.
Click on the Task View button in the taskbar.


Then, you can see all the windows you have opened. Click on the New desktop button at the right side.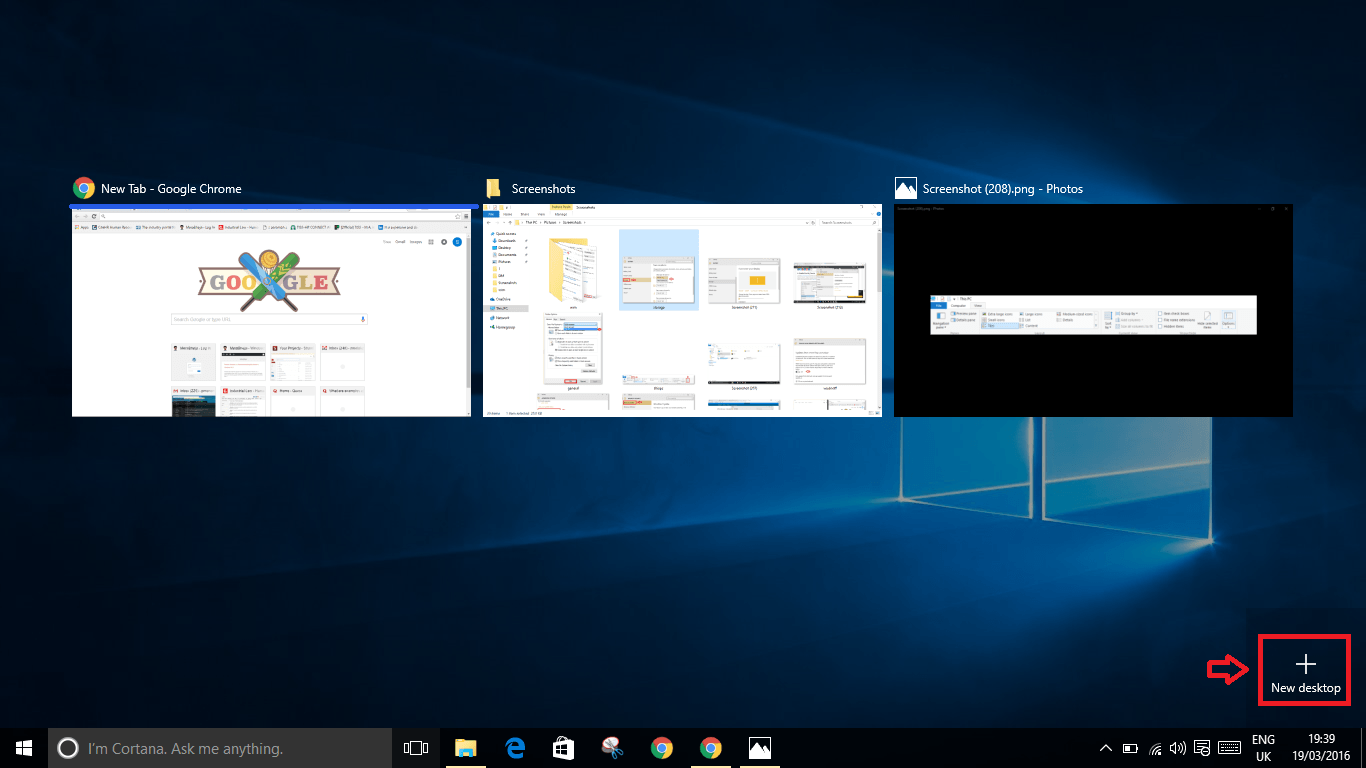 #9 – Use Windows 10 Shortcuts
Shortcuts are the real life savers. They can reduce a huge amount of time that you spend on the computer. Some of the shortcuts are :
Win + I – To open Settings
Win + R – To launch Run
Win + S – To open Cortana in keyboard input mode
Win + C – To open Cortana in listening mode
Win + A – To open Action Centre
#10 Use Explorer Address Bar As A Run Box
Now just type any run command in explorer address bar of your PC and bingo! Read More here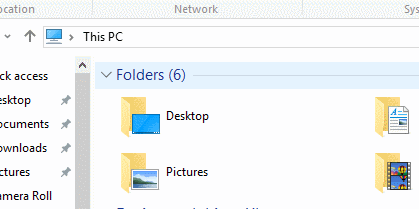 Hope this post had some new knowledge to offer. Apply these in your Windows routine for delightful experiences!