Windows 10 features:– Windows can do things beyond your imagination. Even many technicians don't know about some of the features. Many features have been there in previous versions of Windows. But some features are only available in Windows 10. In this article, you can read about 15 amazing features of Windows 10.
Remote Assistance
Remote assistance feature allows you to get help from anywhere. This feature is known to expert Windows users. Suppose you are encountered with some problem. If you want your favorite IT person to help you remotely, you can make use of this feature. The other person can log on to your computer and help you solve the problem.The ability of the person to connect is temporary. You can decide whether they can just see your computer or interact with it.To enable this feature head on to Control Panel -> System -> Advanced System Settings -> Remote.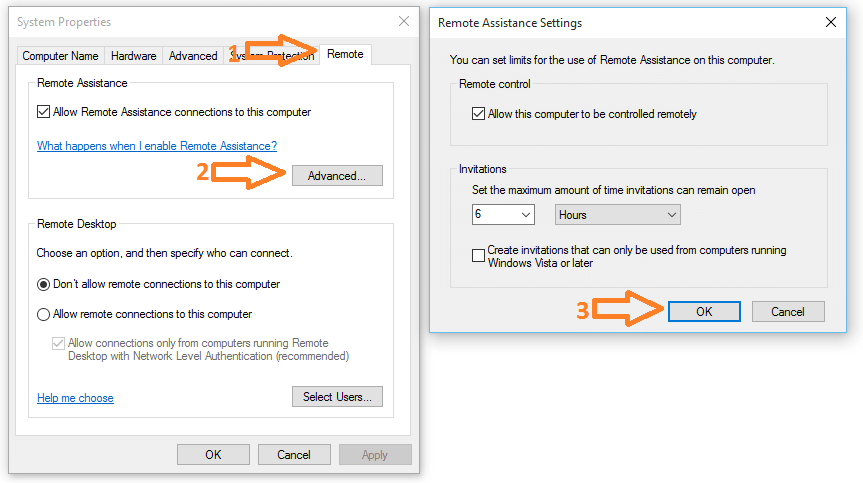 All in one Calculator
As all know there is a default Calculator app in Windows 10. It can do a lot of functionalities. In addition to the standard mode, you have options for Scientific and Programmer calculators. You can even do conversions like data, speed, angle etc.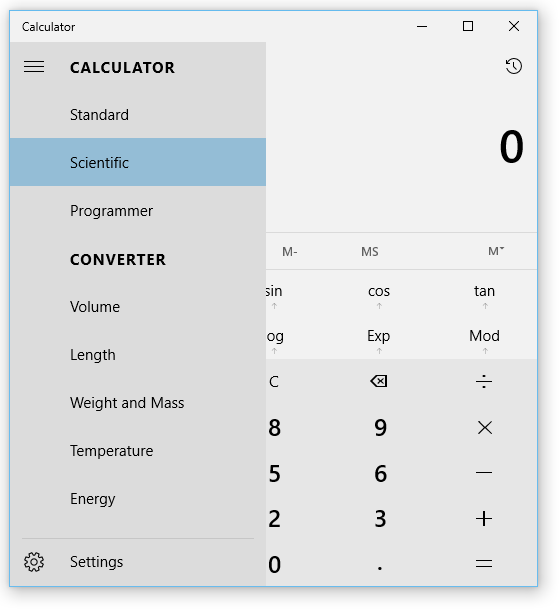 Clean Bloatware and Fix Windows Quickly
There is a powerful utility in Windows called Deployment Imaging Sevice and Management. This is a command line tool which helps you to service a Windows image or to create a Windows Preinstallation Environment. It can also be used to remove bloatware from your system. It helps you to capture an image of hard disk partition. You can use it to repair Windows. You can have a look at the help. You can learn many things from the help if you are ready to spend some time on it. You can access DISM by running command prompt in administrator mode and type DISM.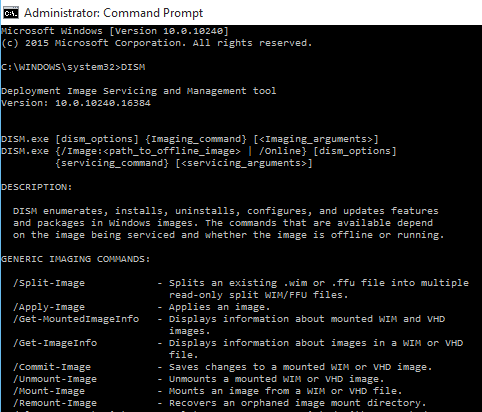 Move Things From Old Computer to New
Another useful feature in Windows is the windows Easy Transfer. If you have changed your computer, you can easily transfer your files and Windows settings from the old computer. You can transfer files from Pictures, Music, Documents, and Shared Documents folders. You can also transfer files from other folders also. You can even transfer all the Windows settings. If you are a Windows 7 or 8.1 user you can just search for Easy Transfer from Start. It can transfer your e-mail settings. If you are a Windows 10 user you can use features in the native Settings app and Onedrive to sync data or you can use any third party software to move Windows settings and apps.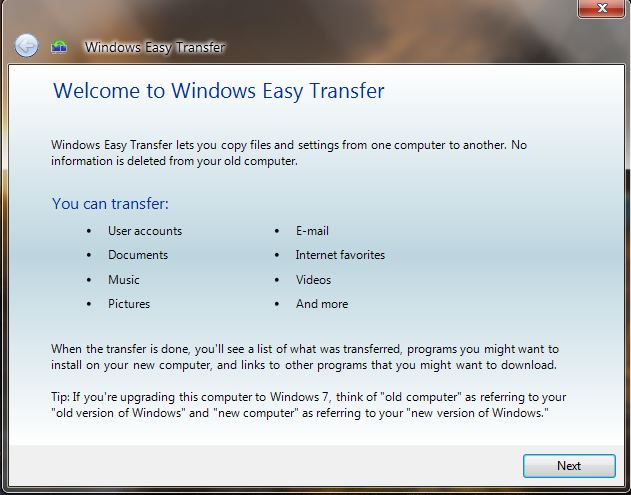 Send and Receive Faxes Without a Fax Machine
In the e-mail era, no one uses a fax machine. But do you know that Windows has a feature to send and receive faxes? Yeah, you have this feature even in Windows 10. But you need a fax modem for this feature to work. You can search fax and scan in the Start menu to find this feature.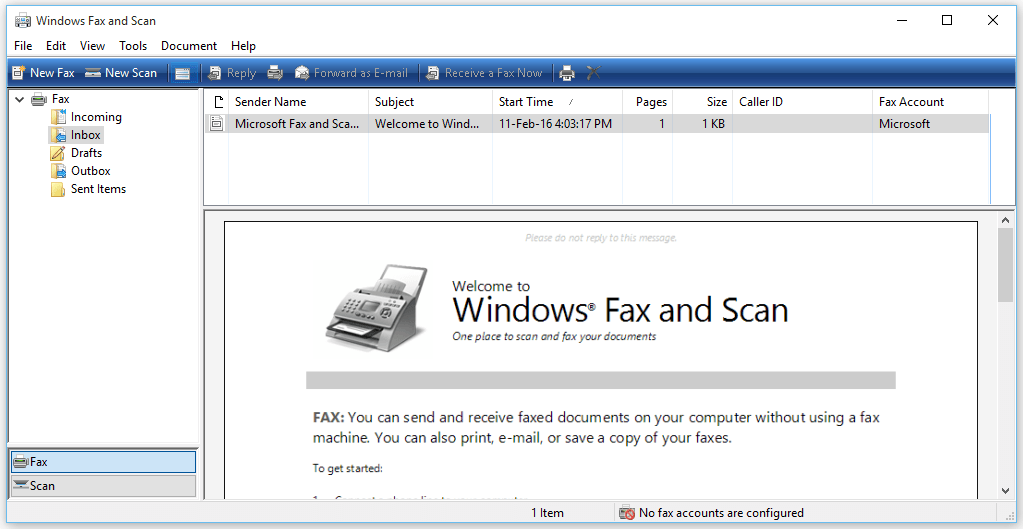 Test Drive Other Operating Systems
You can try other operating systems from Windows itself. It can be achieved by creating a virtual machine in your system. You can make use of a Hyper V. The things in your virtual machine never affect your physical computer. This feature can be installed by heading to Control Panel -> Programs and Features -> Turn Windows features on or off.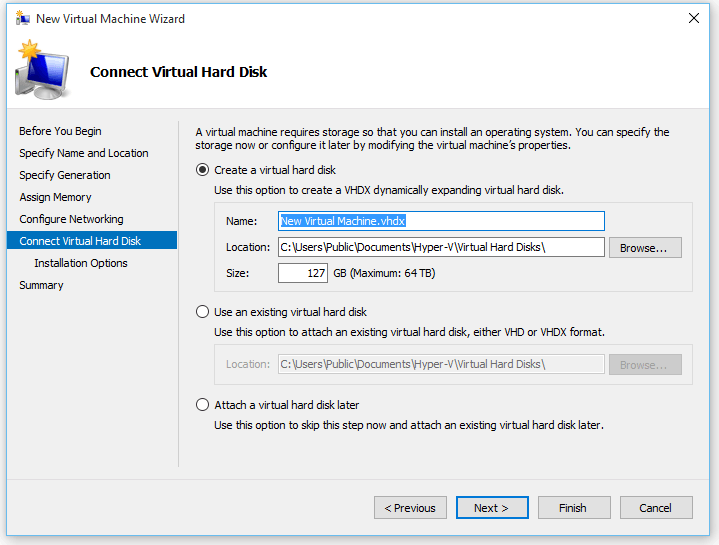 7. Set up a Web Server
Another feature in Windows is the built in local server to host web pages. it is called IIS or Internet Information Service. You can use IIS to host websites locally or you can learn web programming. It also has Files Transfer Protocol or FTP service. FTP can be used to host files. By using an FTP client, you can connect to FTP server anywhere in the world and download files. IIS can be installed by heading to Control Panel -> Programs and Features -> Turn Windows features on or off.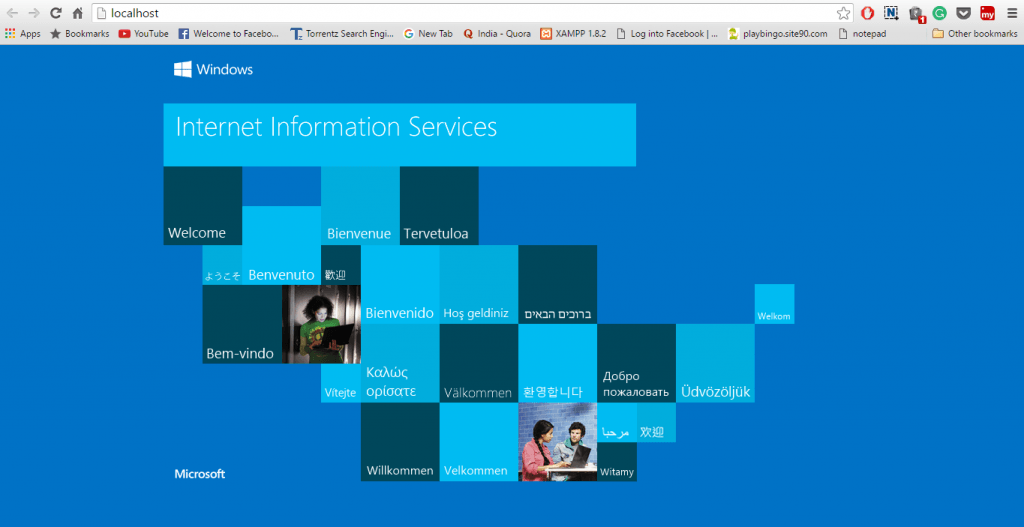 8. Make a Weird character
Suppose you are writing a mail or some articles. What if you want to include some character that is not on the keyboard? For this Windows has a feature called Windows Character Map. To access this feature type charmap or character map in the Start menu. When it is open scroll down to select any character. You can copy the character from the text field to the bottom. Or you can find the code associated with each character from the bottom right corner. For using this code, you have to hold Alt key, press + symbol in the Numpad and type the code. Releasing the Alt key will show the character.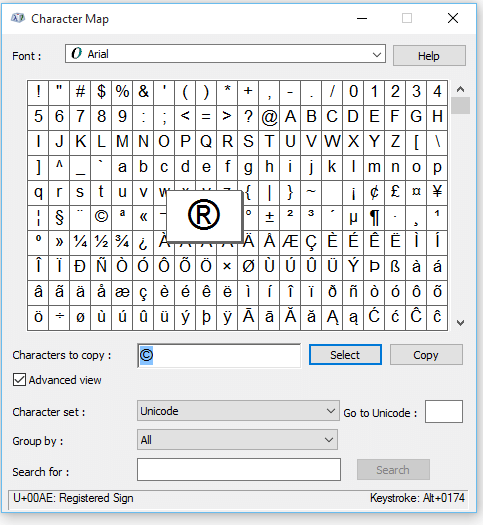 9. Get Better Monitor Color
If you want a better viewing experience you can make use of a feature called Windows Calliberate Display Color. You can find this feature by searching Calliberate display color in the Start menu.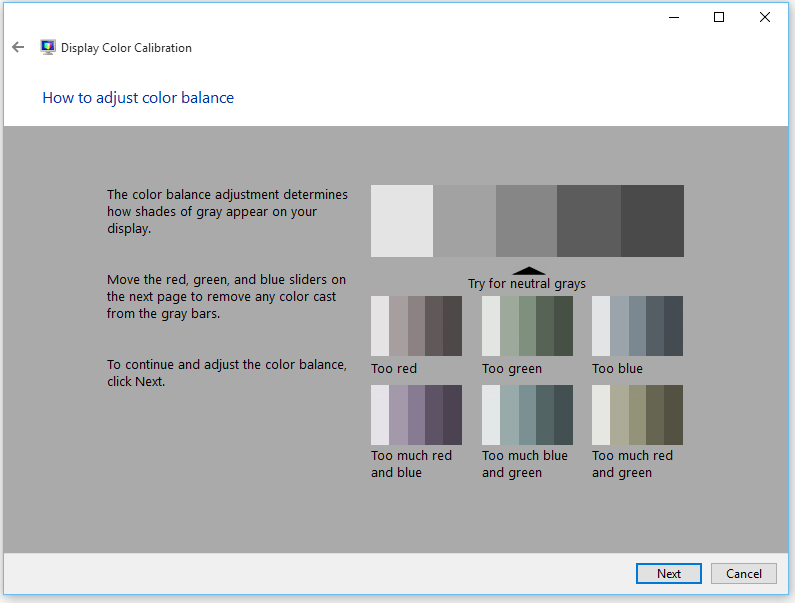 10. Talk to and Listen to Windows
Windows Narrator is another useful feature. It reads out the entire screen or the window opened in front of you. This is very useful for people with visual impairment. Also, if you are sick and not able to look at the screen for a long time then this feature can be exploited. This feature can be accessed by searching narrator from the Start menu Also Windows has a Windows speech recognition feature which has been there from vista. It won't talk back to you like Cortana but you can very easily set it up to listen to various commands.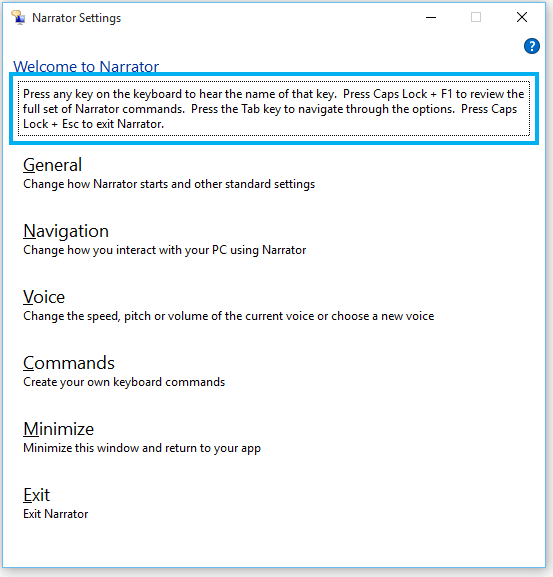 11. Instant Extra RAM
Windows Vista was introduced with a new feature called ReadyBoost. This feature was a flop. But now Microsoft has improved this feature and now this has got a great use. It allows you to use your USB storage device or SD card as RAM. To use this feature, from Windows explorer right click on the USB device you would like to use then select Properties and click on ReadyBoost. Follow the instructions complete setup.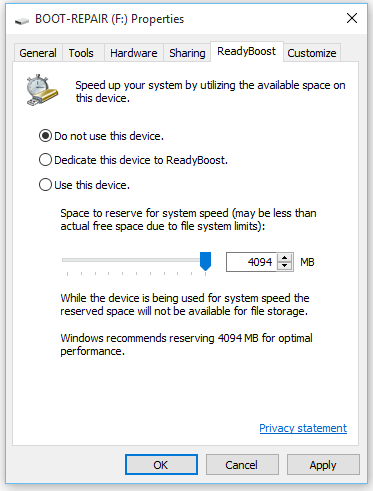 12. Make Your PC a Video Star
Game DVR Utility is a new feature in Windows 10. To enable this feature, you should have installed Xbox App. This feature is intended for the gamers to make videos of their gaming experience. You can use it for recording any other thing. Press Window + G. to launch Game DVR. It will ask you if this is your gaming machine, click yes. Then you can start recording the screen by pressing the video button.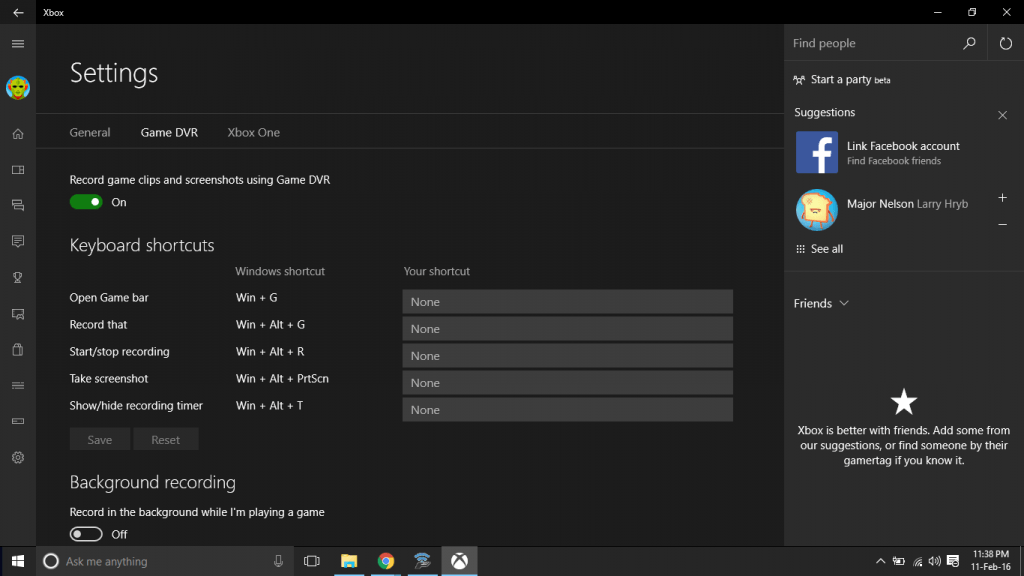 Show Your IT Person What You Were Doing
Windows Step Recorder is a nice feature. It allows you to have detailed steps of what you have done. it will pack the steps in a zip file and you can e-mail this to anyone. The receiver can open it and review your steps and can point out any problems or review your steps. Search Step recorder in the Start menu for trying out this feature.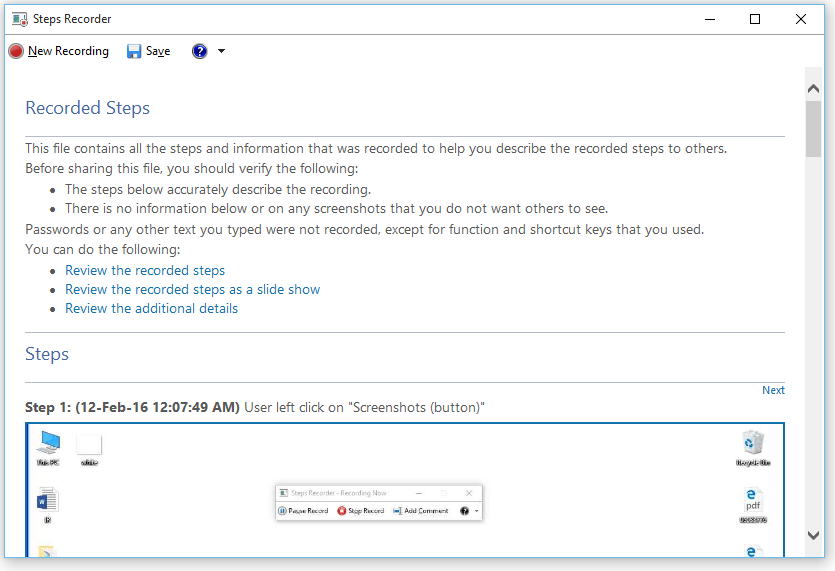 You have seen some of the amazing features available in Windows 10. This is only a brief idea about each feature. You can search online to know more about these features.