How to Use Problems Step Recorder in Windows 10 to record steps of Problem faced By you: – Problems step recorder is an inbuilt  assistance tool in Windows  that helps to record the activities of the user, which can be useful to resolve various system problems. The Problems step recorder automatically captures the actions you perform on a computer with a text description of the action along with the specific screenshot.Thus the step recorder can be used to record how an issue has occurred in the computer. The recorded information can be saved as a zip file which can be used later to get  proper consultation from an expert to  resolve the system issues.
The step recorder do not run in the background automatically and have to be started manually. Now let's see how to use this useful tool to record the actions.
Launching the application
Type 'step recorder' in the search panel and select the step recorder desktop app.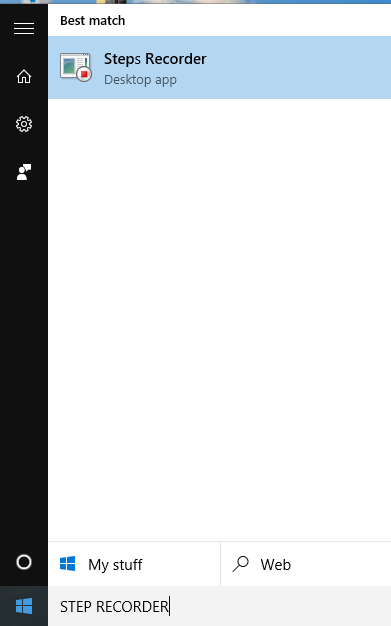 Start recording
Once the application is launched you can start recording the actions by clicking the 'Start Record' button. Then repeat the steps on your computer to reproduce the problems encountered.

You can pause and resume the recording according to your convenience.
Steps recorder do not record every key-strokes. So if it is important , then we can use the 'Add Comment' feature to highlight where the problem is occurring.This helps to add any necessary comments or explanations.
Adjust the Settings
We can adjust the settings for our convenience to improve the experience. We can change the output location, enable or disable screen capture and set the number of steps to be recorded in the settings. For this click the drop-down arrow at the right corner of the application and select 'Settings' option .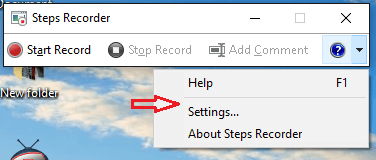 In the settings dialogue box you can adjust the various settings.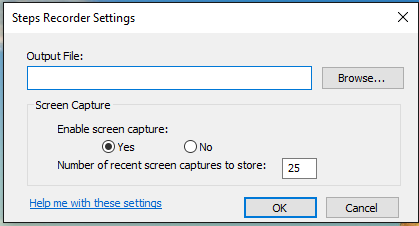 Once you close the application all the settings will be reverted to the default settings.
Stop and save the recording
After the required steps had been recorded ,we can stop the recording by clicking the 'Stop Record' button. Then the result page with the description and screen shots of the recorded steps will appear.
Click the 'Save' option to save the result as a zip file.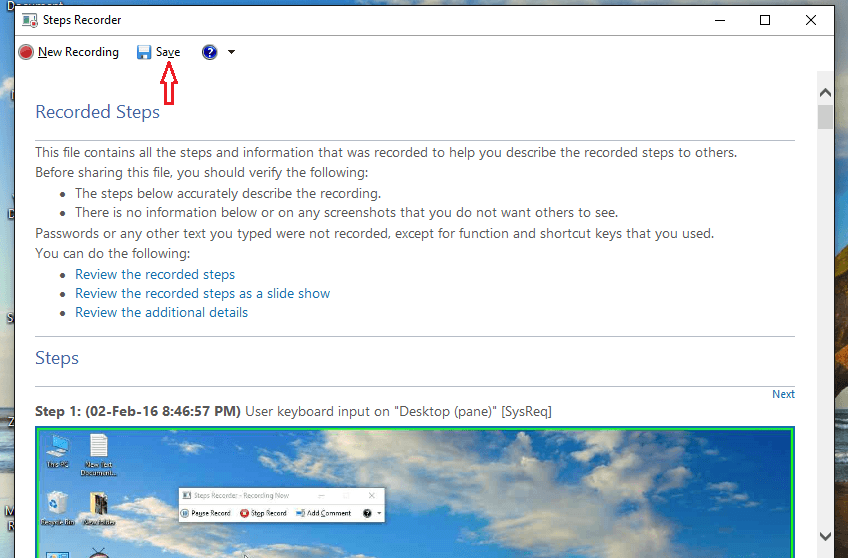 The saved file can be send to an expert to help resolve the computer problem.The recording saved will be in MHTML format.


The steps recorder tool is available only in Windows 10, Windows 8, Windows 8.1, Windows 7 and Windows Server 2008 versions.