Earlier people used to remotely connect to someone else computer via freewares like teamviewer and logmein. But Now, windows (7/8/10) have included remote connect programs in their operating system also. So , you no longer need a third party tool to remotely connect to someone  else system. You just have to use inbuilt windows remote assistance program. In this article i will show you how to invite someone to set up windows remote assistance program in windows 10.
How to Allow remote assistance in your Computer
Before using remote assistance you must first allow it in your PC, otherwise it will display a message saying "this computer is not set up to send invitations" and will ask you to repair. Its better to first set up remote assistance to avoid this message.
Step 1 – Go to control panel and search remote in search box.

Step 2 – Now, click on Allow remote access to your computer as shown above.
Step 3 – Check the box where its written Allow remote assistance to your computer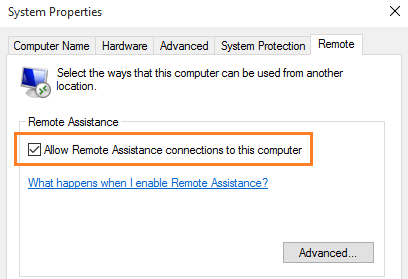 Thats it. You have just allowed remote assistance to your computer.
How to send invite in windows remote assistance program of windows 10
Step 1 – Press windows key + r to open run.
Step 2 – Now, write msra in it and hit enter.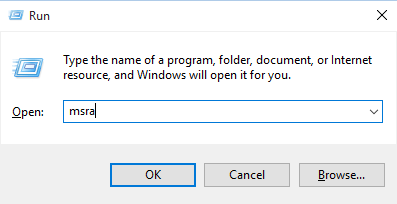 Step 3 – Click on first option which says, invite someone you trust to help you.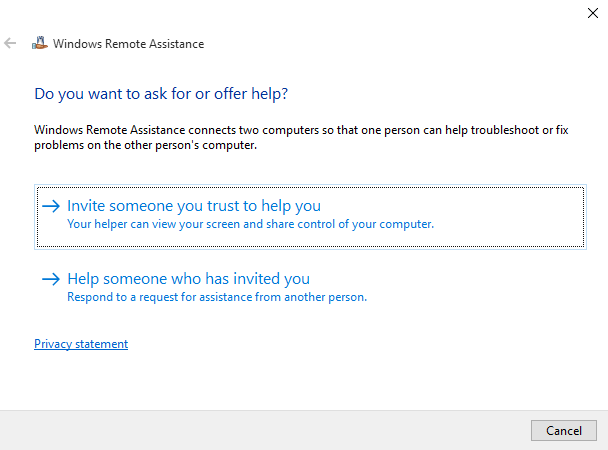 Step 4 -In the next screen, There are Two Options visible namely
 save this invitation as a file
Use Easy connect
Method 1 – Use file Method
click on save this invitation as a file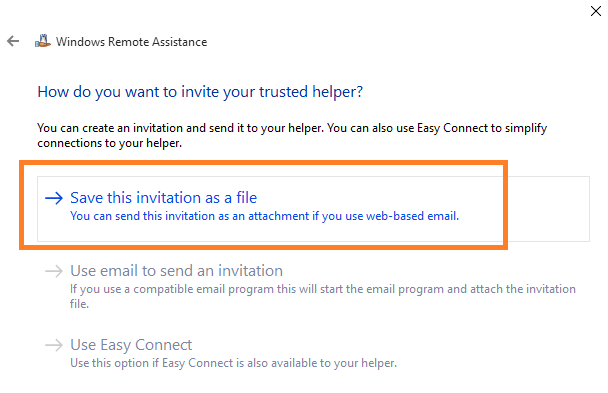 Step 5  – Save this file anywhere on your pc.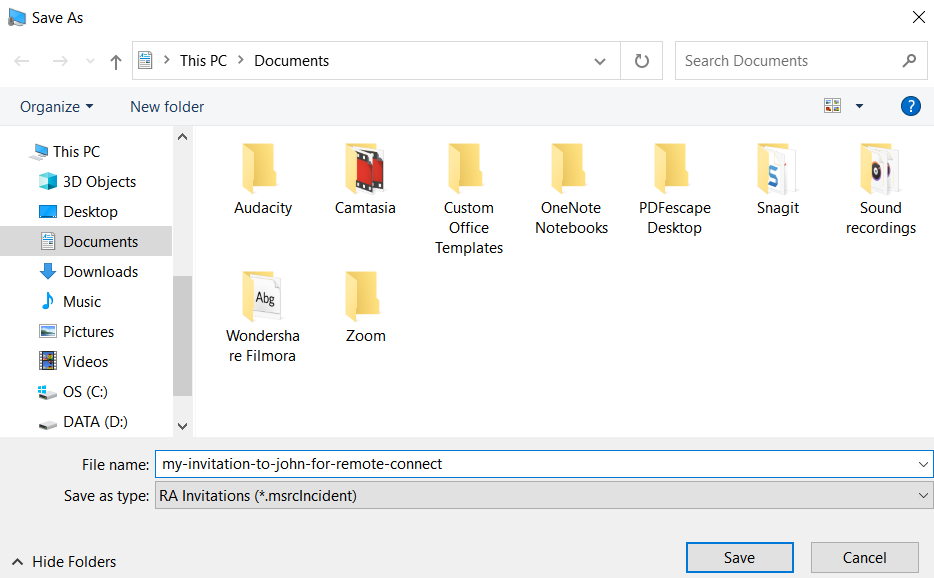 Step 6 – Now, send this file as an attachment over email or by any  other means to your friend. When he will click it he will proceed further in his windows 10 to connect to your PC.
Method 2 – Use easy Connect Method
Step 5 – Click on Easy Connect Option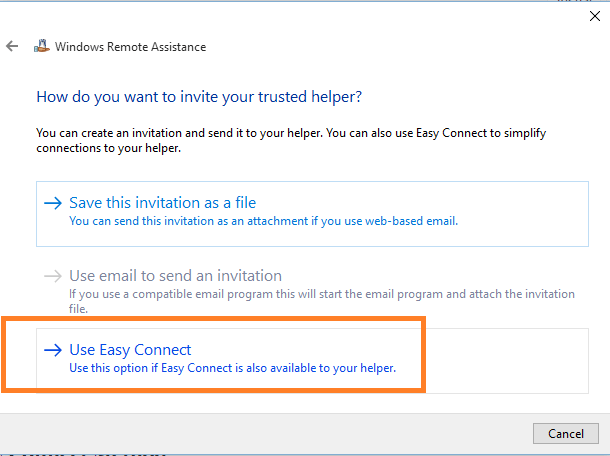 Step 6 – Now, next window will show you password which you can give to your partner to connect to your PC
Tell your partner to choose easy connect option while choosing to help someone while using remote assistance program.
How your friend will accept invite to remotely assist someone
Step 1 – Download the attachment sent by your friend to your PC.
Step 2 – Now, open this attachment.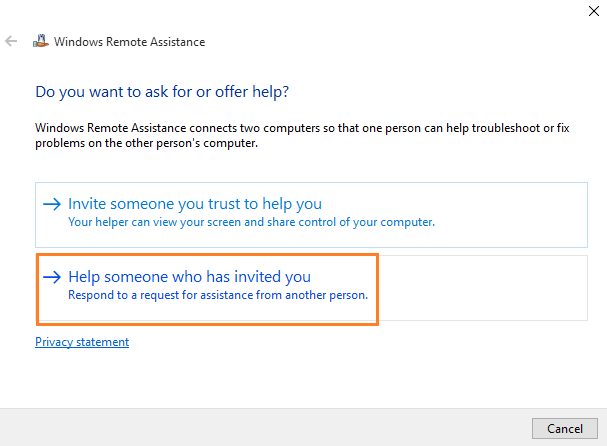 Step 3 – Now, in the next screen click on use an invitation file.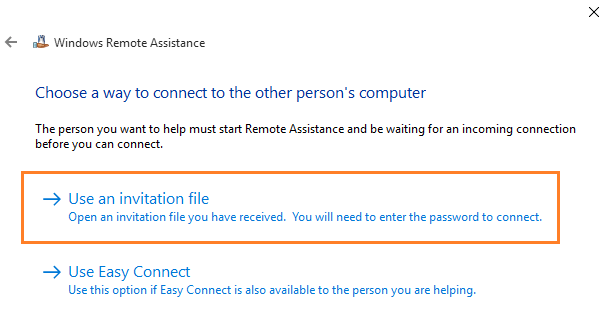 Step 4 – Now, browse the downloaded attachment and connect to your friend's PC.
Note, In case you want to use easy connect, just click on Use Easy connect and then enter the password as told by your friend.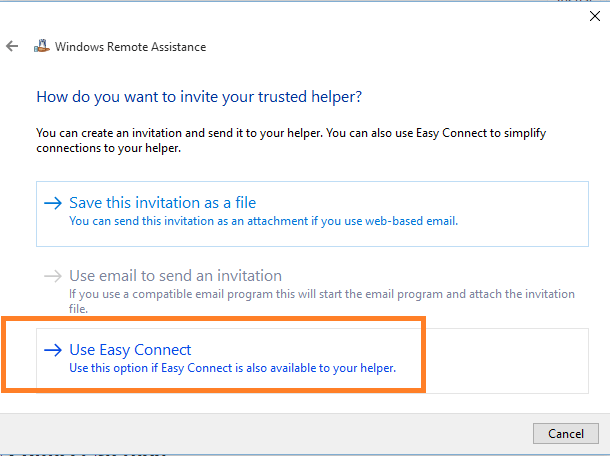 Saurav is associated with IT industry and computers for more than a decade and is writing on The Geek Page on topics revolving on windows 10 and softwares.