During several write-up situation in some important project, you may need some Special Character which may not present on your keyword. You can easily find it online, but while working offline you may find it difficult to insert Special Character to your work.
Apart from tedious Alt key codes Windows 10 has a feature of Character Map.Character Map is an easy and effective feature for inserting Special Character to your work by showing a series of Special Character and its keystroke.
Read Also: – How to use Google web Fonts on Your PC
HERE ARE THE EASY STEPS TO FIND SPECIAL CHARACTER ON WINDOWS 10 
STEP 1- 
Press windows+x key from keyboard and select control panel from power user menu.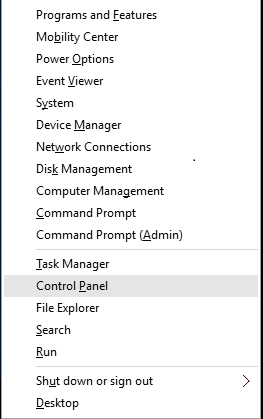 STEP 2 –
Select fonts  from Control Panel Window.

STEP 3 –
Click on Find a character  from the left column of  fonts window.

You can also simply search character map by just typing character map on search box.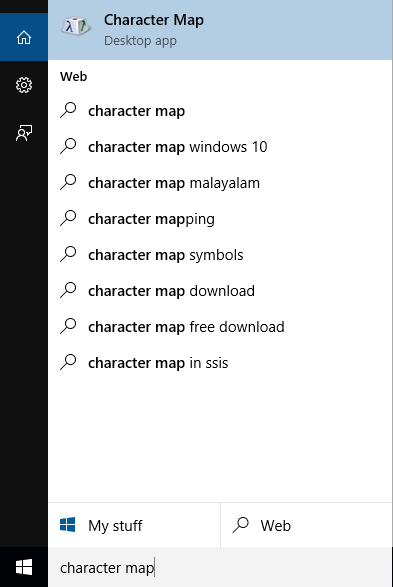 STEP 4 –
You will see a medium sized character map windows pops out on your screen with several distinct special character.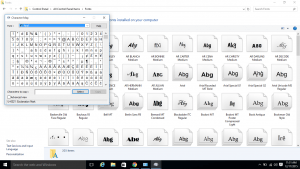 STEP 5-
Click on the font section. It has a huge variety of fonts to choose from. Each fonts has its own set of special character. Choose the character you want to prefer by scrolling down the list and as soon as to bring your cursor on character an enlarged view of that character will pops out.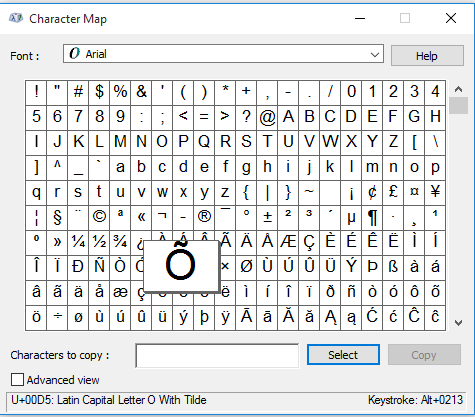 STEP 6 –
After choosing the character click on the select button. You will also see the Keystroke of that special character on the bottom right corner of the window.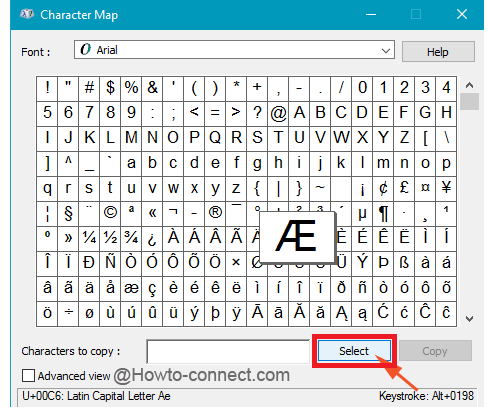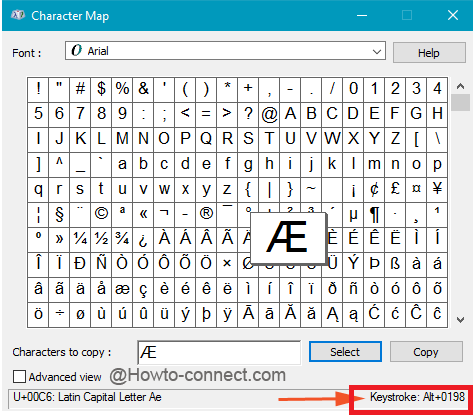 STEP 7-
Now click on the copy button.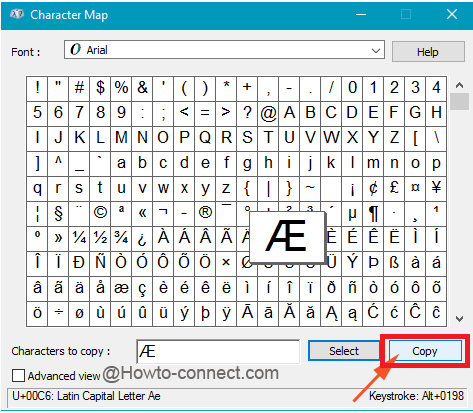 STEP 8
The selected special character is now copied on your clipboard. Now you can easily paste it in desired location.


This article is all about how to select special character on windows 10.While concluding this article we just want you to use this easy steps to select huge numbers of special character present while you working in text field offline.