Maintenance is the fundamental part of "System and Security" settings in "Control Panel". Like the previous versions of Windows, Windows 10 also offers the feature of Automatic Maintenance.
Read: Windows 10 Defragmentation process
Tasks which are scheduled to run in Automatic Maintenance are responsible for updating softwares (i.e. system softwares), checking security issues and diagnosing errors.
Maintenance activities run on a regular basis. Generally, these tasks are performed when the PC is not being used (idle mode). If your computer is found to be "in use" when the maintenance activities are about to take place, these activities runs the next time when the PC is idle.
In this article, the following steps shall explain-:
How to Set Up scheduled maintenance in windows 10
For this step, search security & maintenance in search box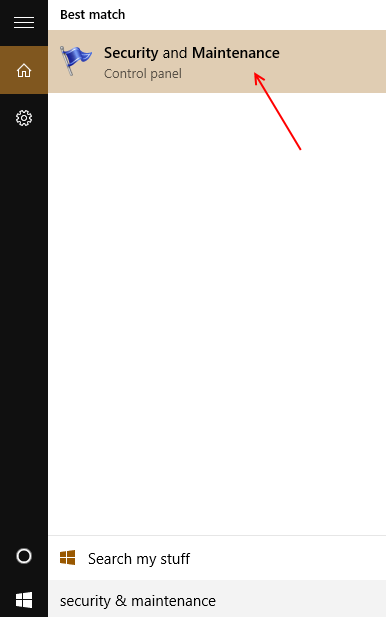 Then click on Maintenance and then click on  change maintenance settings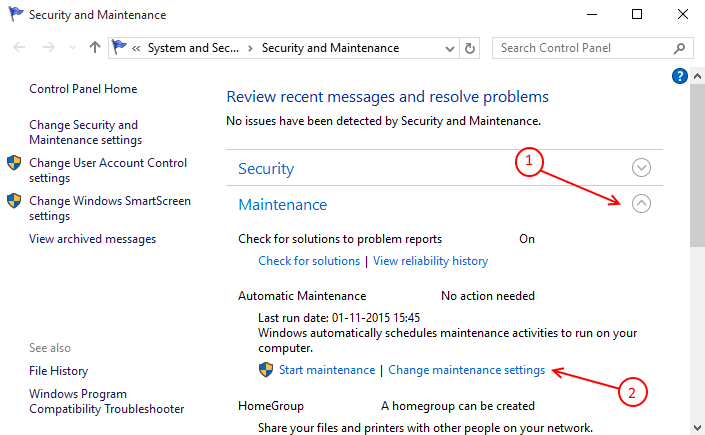 Select your preferred time to run the maintenance task daily and enable the check mark "allow scheduled maintenance to wake up my computer at the scheduled time".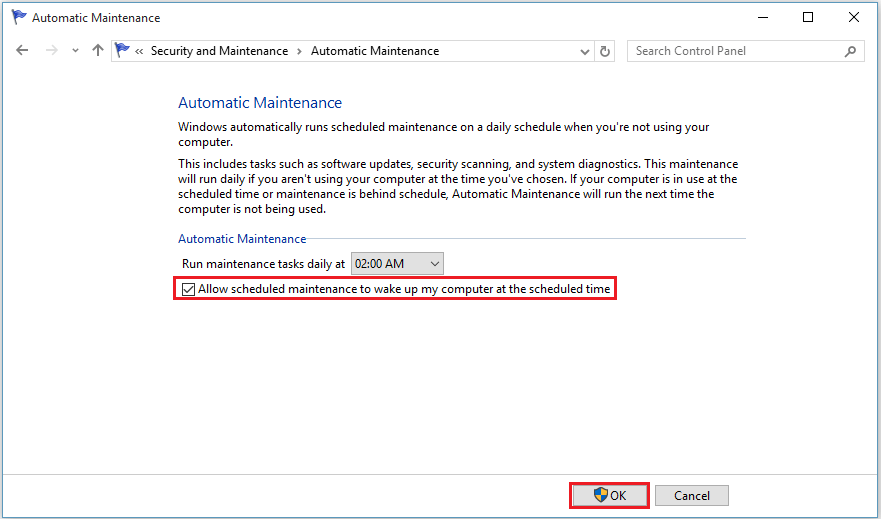 Click on "OK" to finish this step.
how to manually start Maintenance in Windows 10:
Step 1:
Right click on "Start" icon positioned at the bottom left corner of your screen. Click on "Control Panel".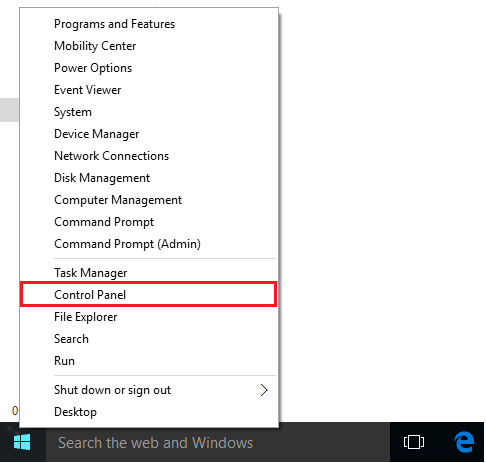 Step 2:
On selecting "Category" view, click on "System and Security".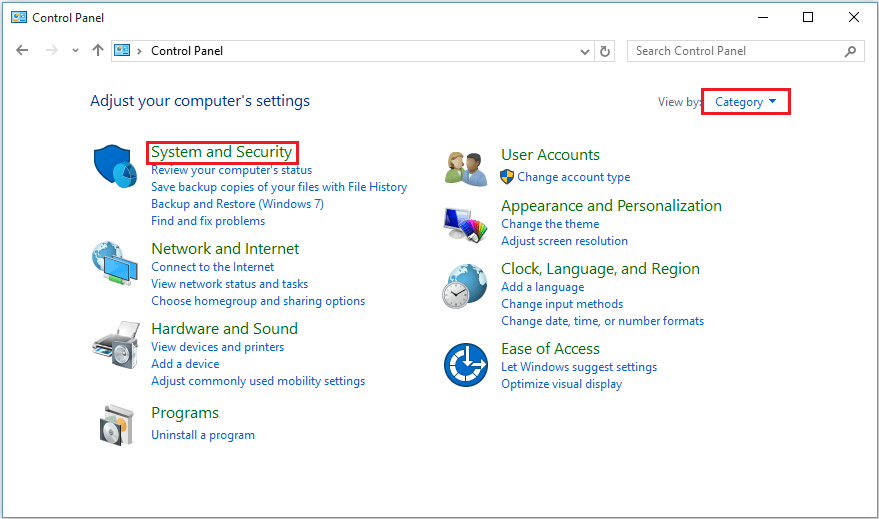 Step 3:
Click on "Security and Maintenance".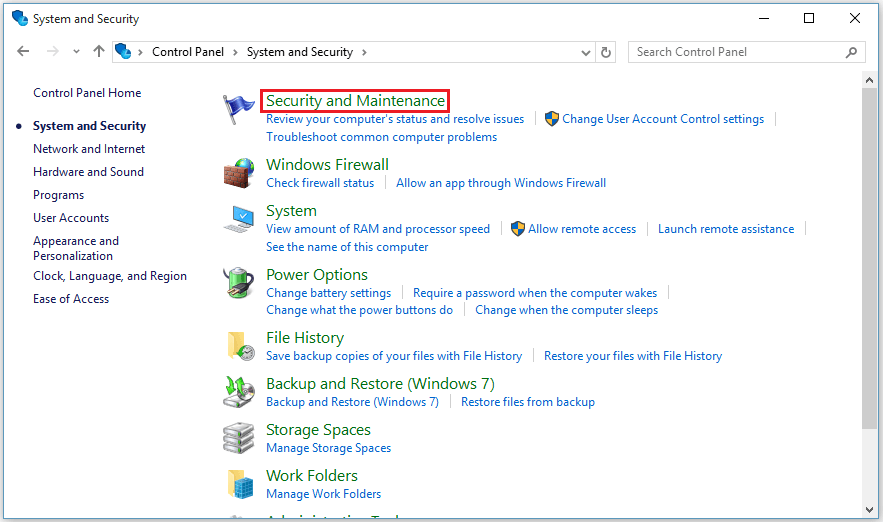 Step 4:
Drop down the "Maintenance" section. Click on "Start Maintenance".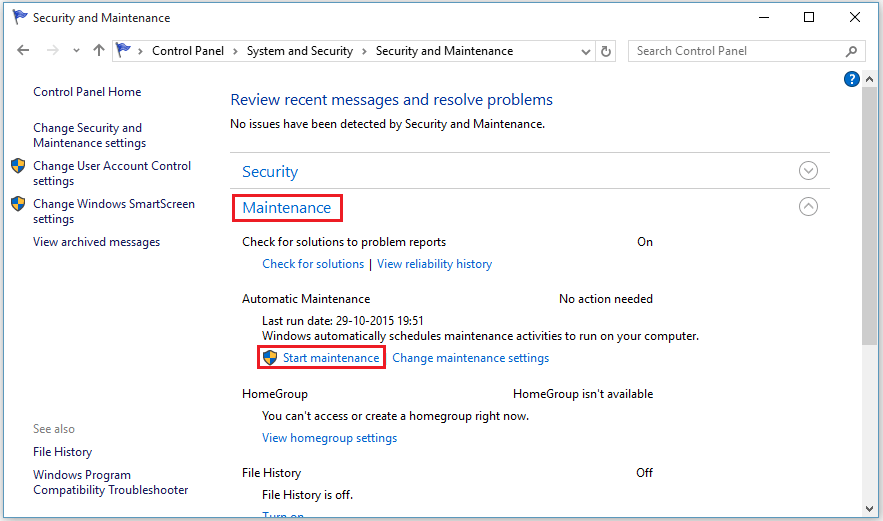 Note: Windows will run all tasks related to maintenance.
After starting the maintenance, you can stop the same by clicking on "Stop maintenance".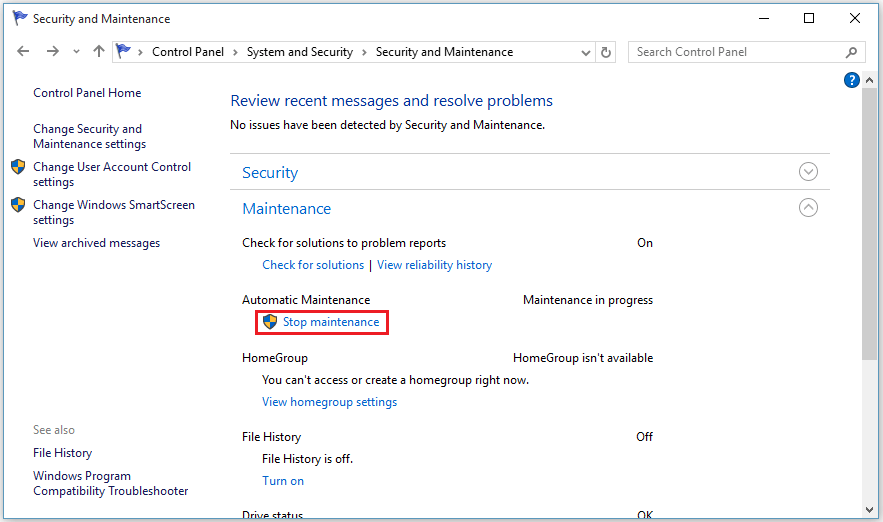 All scheduled tasks will stop in few seconds and you will have the option to "Start" it again.
You can also change maintenance settings to allow scheduled maintenance to wake up the computer at a scheduled time. It will also help to run maintenance activity at a specific time.