Are you seeing 'intelppm.sys' error code in the BSOD issue (Blue Screen of Death)? If that is the case, don't worry. This problem usually occurs due to corrupted Intelppm.sys file or in case if it is mistakenly removed from your system drive. Follow these simple fixes and the problem will be solved in no time at all.
Note: – If you can not Boot into the system, Use  steps given in the article to boot into safe mode. After entering the safe mode, do the steps as described below.
Fix-1 Modify Registry-
Modifying the registry and restarting your computer should solve the issue at your end.
1. Type "regedit" in the search box and simply hit Enter.

3. Navigate to this key header-
HKEY_LOCAL_MACHINE\SYSTEM\CurrentControlSet\Services\Intelppm
4. Now, on the right-hand side, double click on "Start" DWORD value to modify it.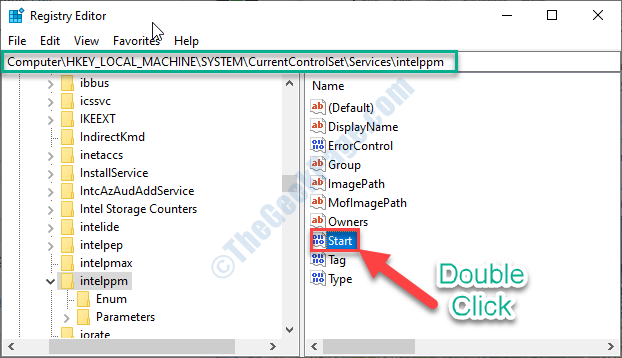 5. Next, set the 'Value data:' to "4".
6. After that, click on "OK" to save the change on your computer.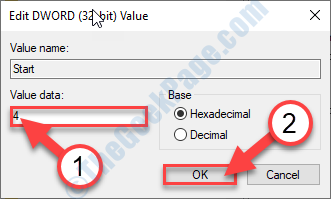 Close Registry Editor window.
Reboot your computer to let the changes take effect.
After rebooting your device, the 'intelppm.sys' error message won't appear anymore.
Fix- 2 Disable Intel Power Management Driver
The variety of power transmitting to the device in a variety of states (Sleep, working) of your computer, which is controlled by Intelppm driver. Disabling it may solve the issue.
1. Press Windows Icon+I.
2. Then, click on "Update and Security".


3. After that, you need to click on the "Recovery".
4. To restart your computer in Recovery Environment, click on "Restart Now".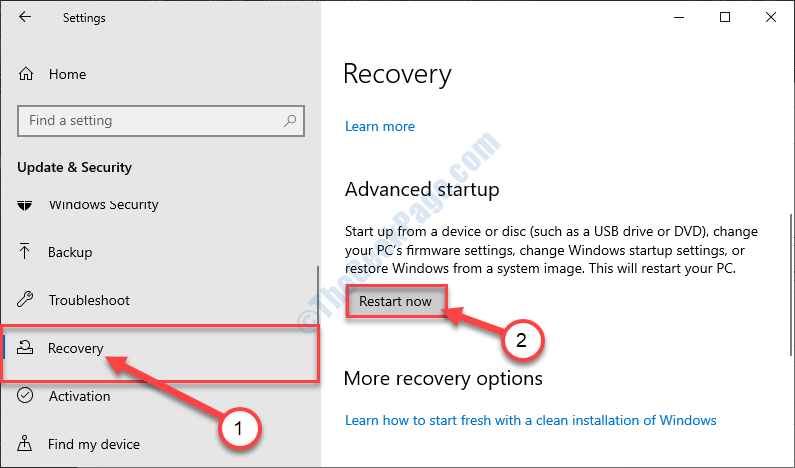 5. When your computer boots into Recovery mode, click on "Troubleshoot".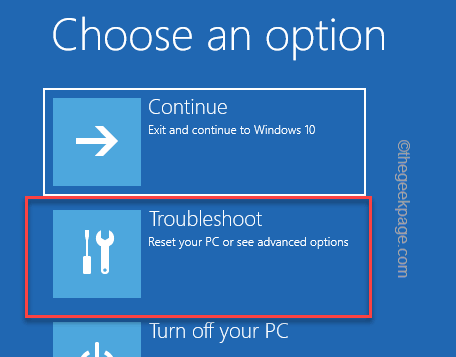 6. Then, you need to click on the "Advanced options".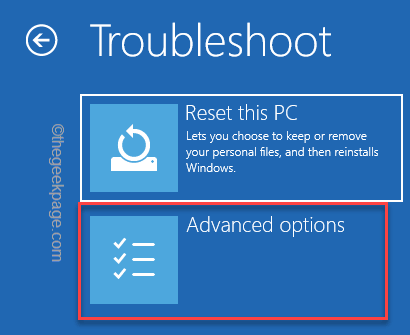 7. From the list of advanced options, access the  "Command Prompt".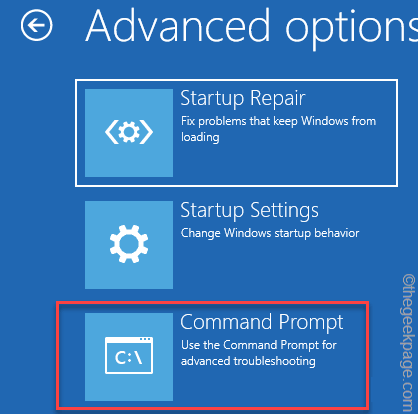 8. In order to rename the intelppm.sys driver file, copy this code paste it in the terminal and hit Enter.
cd drivers
ren intelppm.sys intelppm.sys.bak


Reboot your computer to Windows 10. You will not experience the issue with the intelppm again.
Your problem should be fixed.
Fix 3 Reset your computer-
If even the system restore didn't solve the issue, resetting your computer is the only option for you.
1. At first, you have to open the Settings window.
2. Now, click on "Update and Security".


3. Now, on the left pane, click on "Recovery".
4. On the right-hand side, click on "Restart Now" in the Advanced Startup.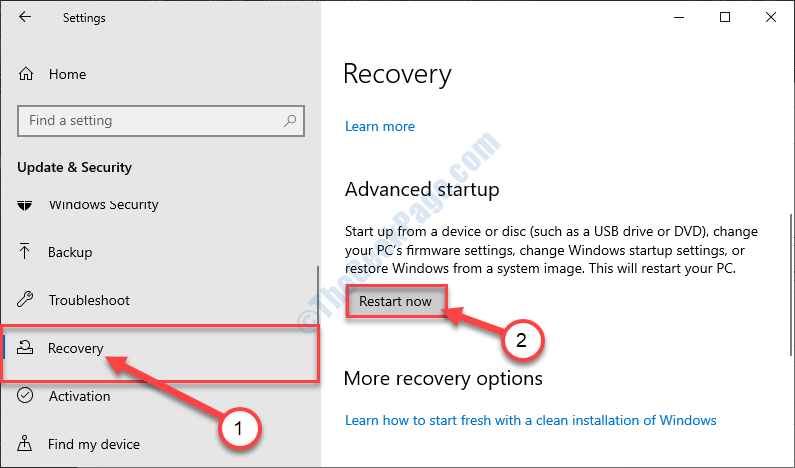 5. Now, you have to click on the "Troubleshoot".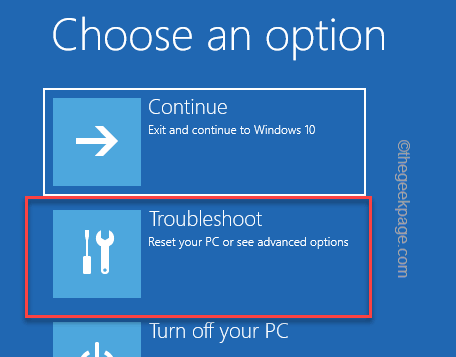 6. To reset/ refresh your device, choose the option "Reset this PC".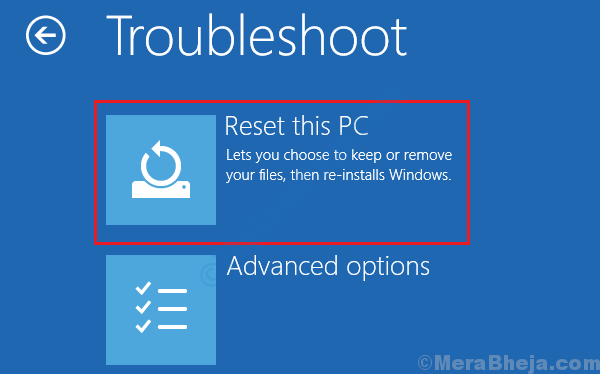 7. Now, here you have two alternatives-
a. Refresh your PC– Refreshing your computer will delete some settings only. Everything else will be there as it is.
b. Reset your PC– If you choose this option then your computer will get a fresh start. Everything will be erased.
You have to choose any of these options and click on it.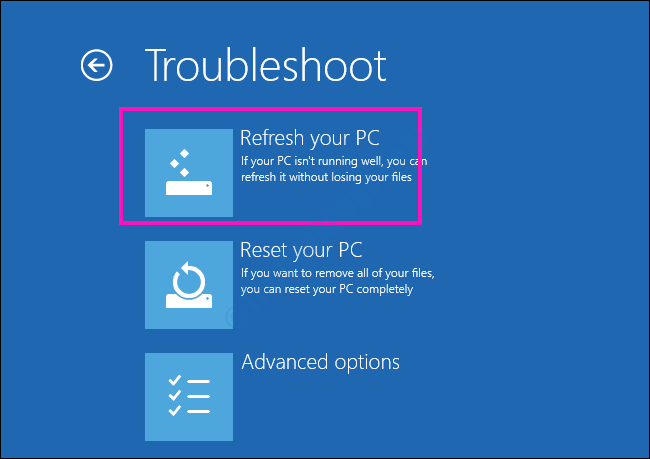 Your device will be reset/ refreshed.
The error won't occur anymore.