Many users have reported that the Windows Defender keeps showing up a dialog with a notification sound mentioning that a PUP has been detected in the system. On clicking on that pop-up dialog, it shows up a message saying that the affected program has been quarantined and removed. After some time, the same pop-up dialog shows again. This happens repeatedly. When such behavior is seen, there is nothing to worry about as these are most likely false positives; not malware that causes any issues to the system.
Possible reasons for this issue could be :
Windows Defender Firewall stores logs, quarantines, and removed items. When a full scan of the system is done, there are chances that it scans itself and detects the logs as a threat to the system.
When malware that is detected from a suspicious browser extension is removed, but the browser's settings haven't been changed.
In case you have encountered this issue and looking out for ways to resolve the same, then read along. In this article, we will be discussing different fixes that can help you solve this issue.
Fix 1: Delete the Scan History
Step 1: Open the Windows Explorer pressing the keys Windows and E at the same time.
Step 2: From the left side menu, choose This PC
Step 3: Under the Devices and drives section, double-click on the drive that has Windows OS installed on it. A Windows symbol will be present on the drive refer to the below screenshot for more detail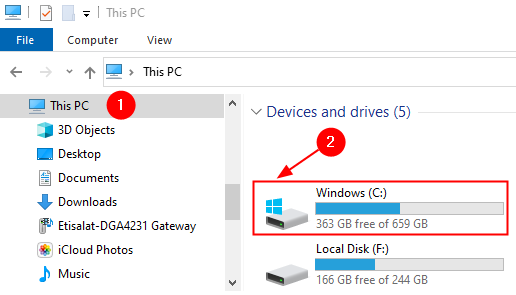 Step 4: Now, click on the View tab from the top menu
Step 5: Tick on the Hidden items options as shown below.

Step 6: Now, navigate to the following location
C:\ProgramData\Microsoft\Windows Defender\Scans\History\Service
NOTE: You cannot copy-paste the address in the address bar. So make sure you manually navigate to the location for the first time.
Step 7: If you see a prompt as shown below, click on the Continue button.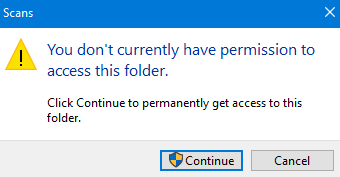 Step 8: Delete DetectionHistory folder .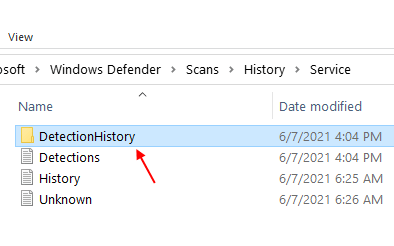 Step 9: Restart the System.
Fix 2: Clear Logs with Event Viewer
Step 1: In the search box located in the taskbar type Event Viewer.
Step 2: From the right-hand side, click on Run as administrator. This will open the Event Viewer application with Admin rights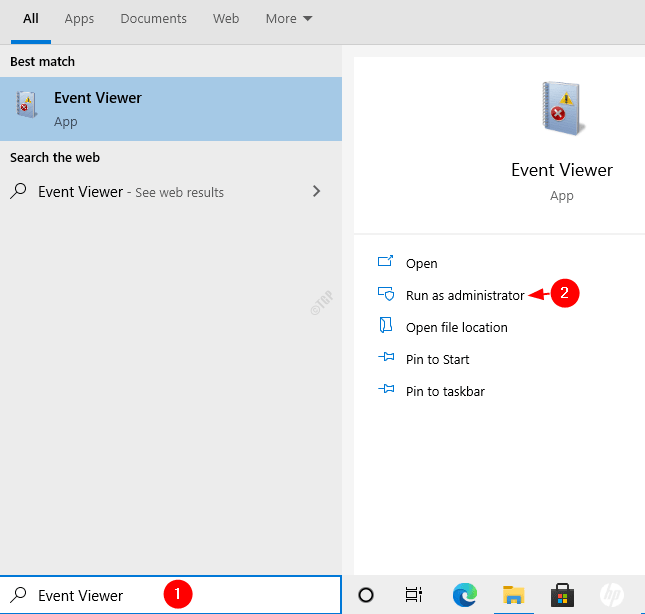 Step 3: In the Event Viewer window, from the left-hand side menu, choose to click on Applications and Servies Logs and then choose Microsoft and within it click on Windows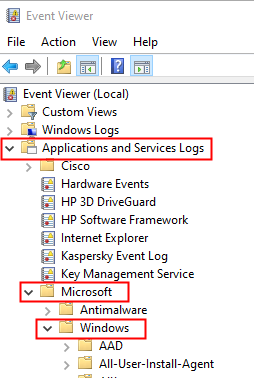 Step 4: Scroll down and locate Windows Defender and then click on Operational
Step 5: From the right-most menu(Actions), click on Clear log as shown below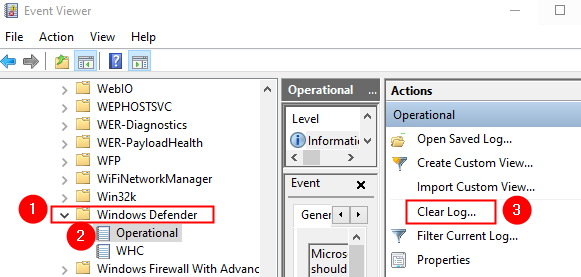 Step 6: Click on Save and Clear or Clear
Fix 3: Clearing Browser Cache
Here we have demonstrated clearing the browser's cache in on Google Chrome. It should be similar in any other browsers.
Step 1: Open the chrome browser and press the menu button  in the top right corner of the window as shown below
Step 2: Choose Settings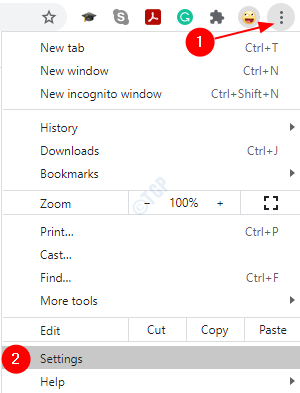 Step 3: In the appearing window, scroll down to locate the Privacy and Security section and click on Clear browsing data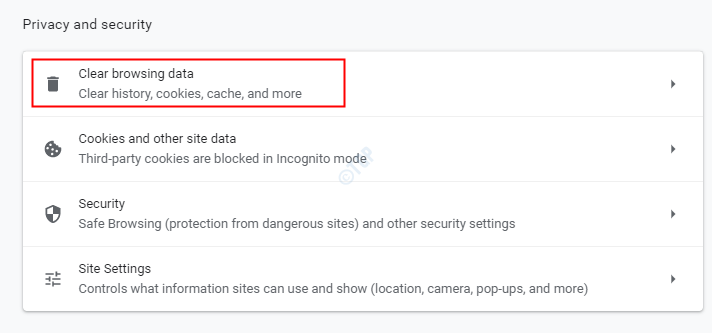 Step 4: In the Clear browsing data window, Go to the Advanced tab
Step 5: From the time range drop-down, select All time
Step 6: Click on Clear data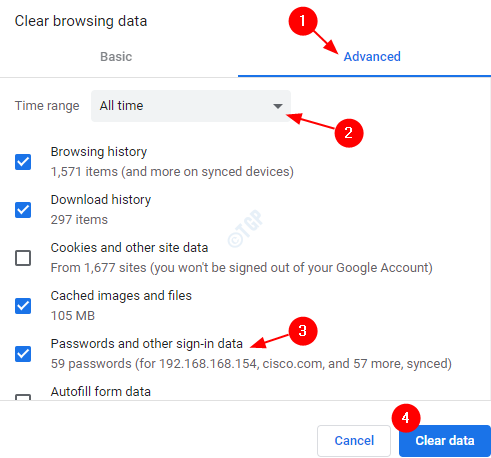 Fix 4: Preventing Windows Defender Firewall from scanning its Scan History
Step 1: Open the Run Dialog. Feel free to use the shortcut Windows+R
Step 2: Type ms-settings:windowsdefender  and hit Enter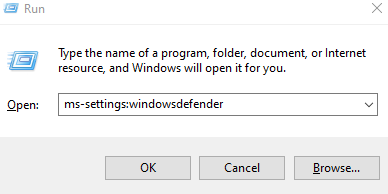 Step 2: Click on Virus & threat protection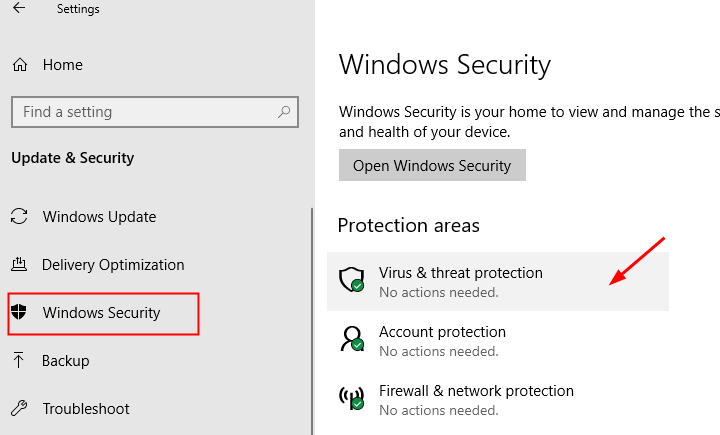 Step 3: Under Virus & threat protection settings, click on Manage settings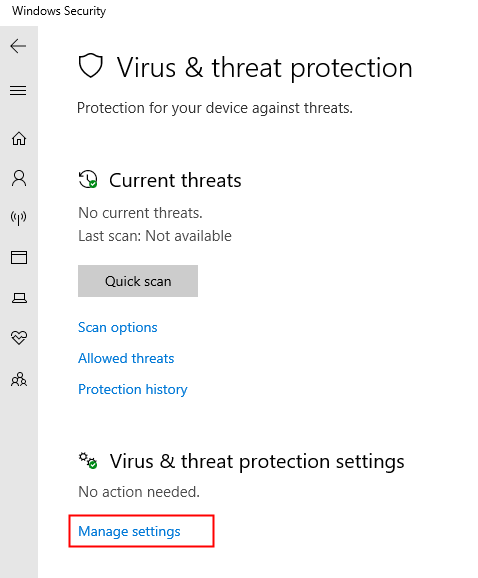 Step 4: Scroll down and locate the Exclusions section
Step 5: Click on Add or remove exclusions

Step 6: Click on Add an exclusion
Step 7: Choose Folder from the drop-down menu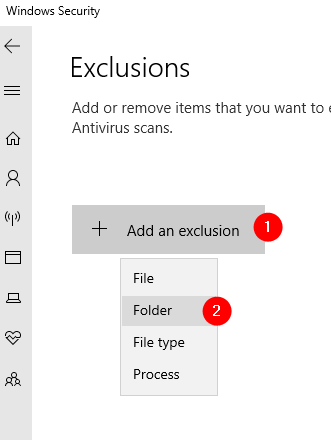 Step 8: Navigate to the below location
C:\ProgramData\Microsoft\Windows Defender\Scans\History\Service
Step 9: Click on DetectionHistory and then press the Select Folder button

That's All.
We hope this article has been informative. Thank you for Reading
Kindly comment and let us know which of the above methods helped.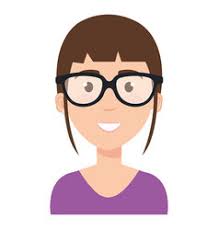 Anusha Pai is a Software Engineer having a long experience in IT industry and having a passion to write.