When looking for an Android  emulator, the first choice for many of us is still the BlueStacks. It's known for its user-friendly interface and the way it allows you to smoothly install Android apps, play and view them on your Windows PC.
But there may be a few features of BlueStacks that you are still not so conversant with. For instance, transferring files from BlueStacks to your Windows PC or laptop. Well, we are here to help you with this quick guide. Let's find out.
Method: Using Shared Folder
There's a Shared Folder between BlueStacks and Windows which can be accessed from both the locations, that is, from both BlueStacks and Windows. So, all you need to do is to store your files in the Shared Folder and then you can access them from both the locations (BlueStacks and Windows).
Step 1: You will have to navigate to the Shared Folder location in your Windows PC by following the below path:
C:\ProgramData\BlueStacks\Engine\UserData\SharedFolder
So, press the Windows key + E together to open the File Explorer > go to the C drive > click on OS (C:) shortcut on the left side of the File Explorer window >  on the right side of the pane, click on the View tab on the top.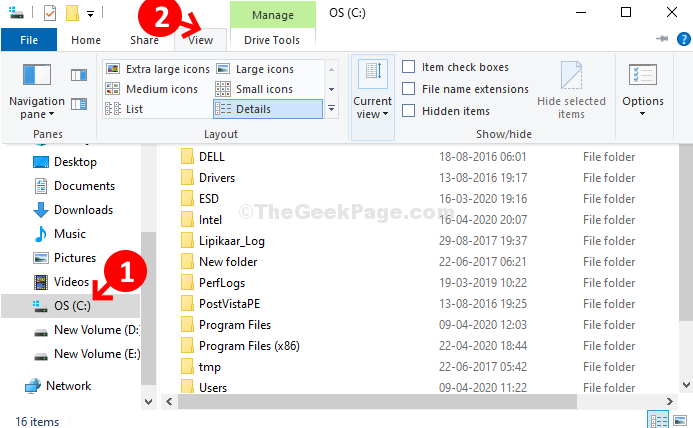 Step 2: View tab > check the box next to Hidden Items > now as the hidden folders appear below, double-click on ProgramData.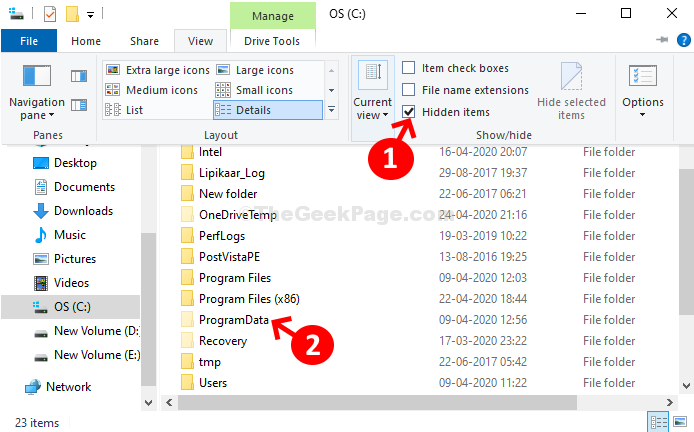 Step 3: ProgramData folder > double-click on BlueStacks.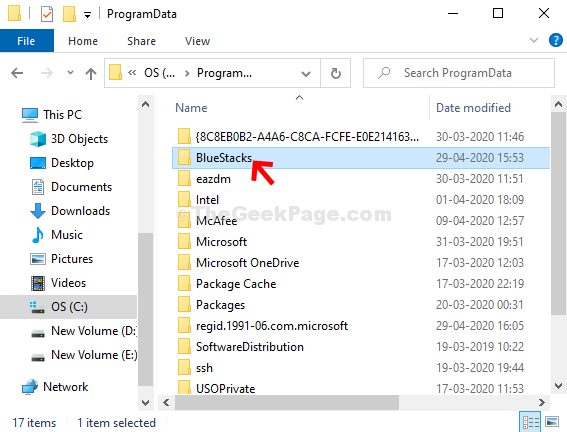 Step 4: BlueStacks folder > double-click on Engine.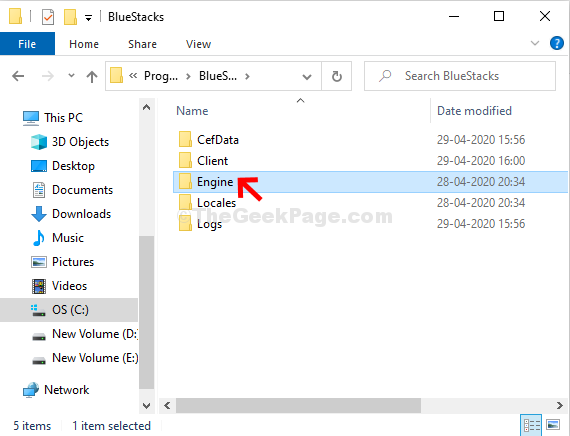 Step 5: Engine folder > double-click on UserData.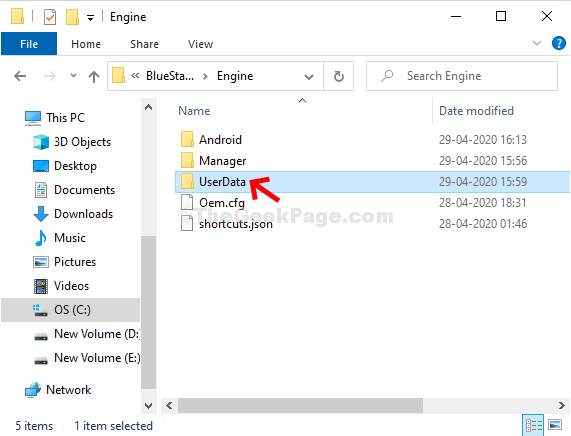 Step 6: UserData folder > select the SharedFolder.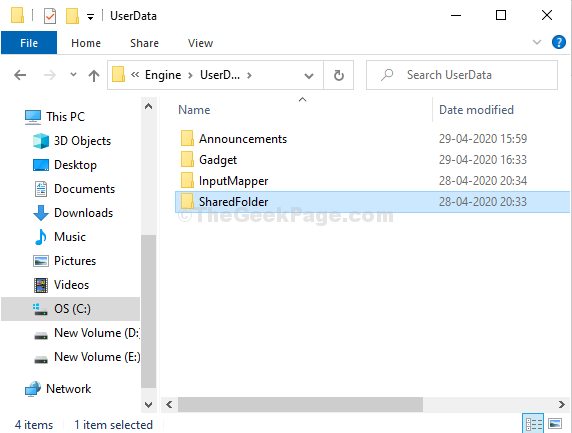 Step 7: Now, you can access a Windows file from an app in BlueStacks. Simply copy a Windows file and paste it to the Shared Folder.
For instance, here we have copied an image from the Pictures folder.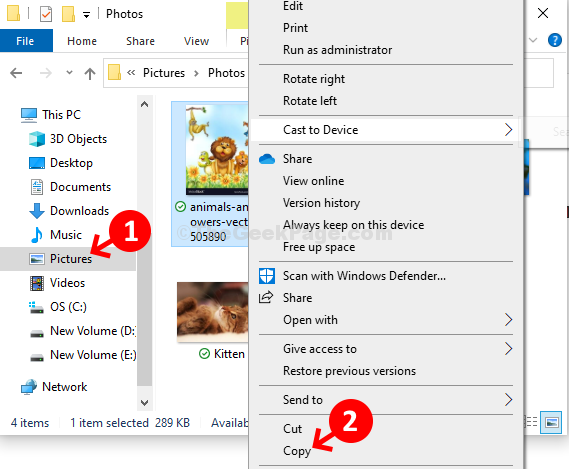 Step 8: Paste it in the Shared Folder.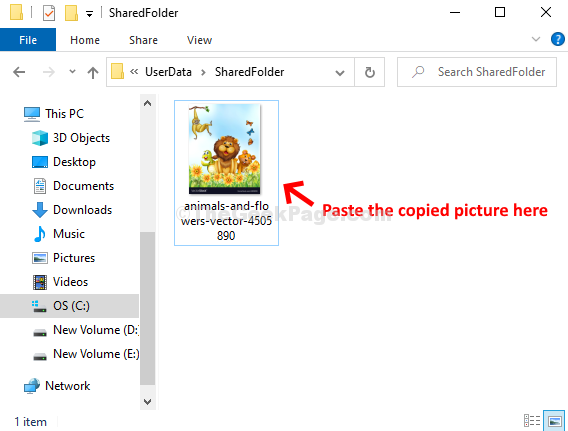 Step 9: Open BlueStacks > click on More apps icon at the bottom of the window > click on the Media Manager icon.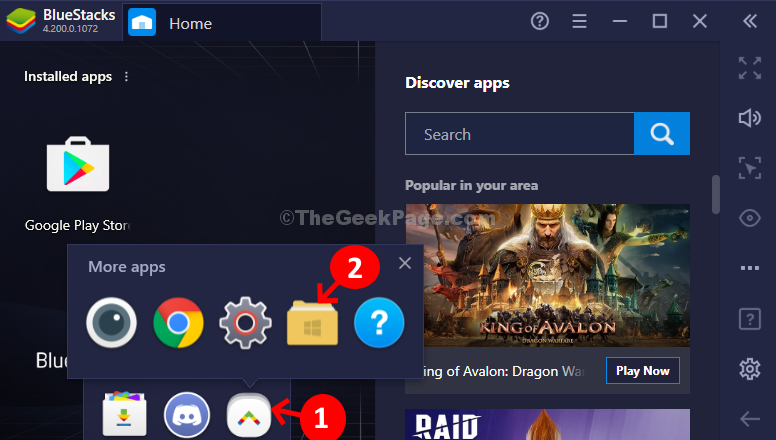 Step 10: It will open a new window for Media Manager in the BlueStacks app > Media Manager tab > click on Explore on the left > double-click on the windows folder on the right.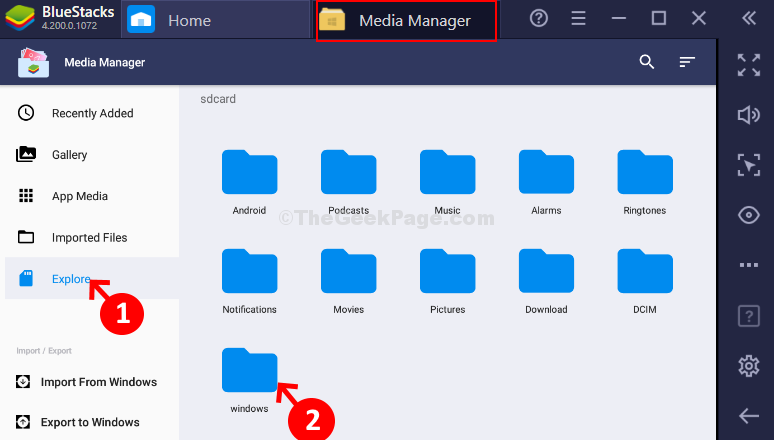 Step 11: Now, click on the BstSharedFolder.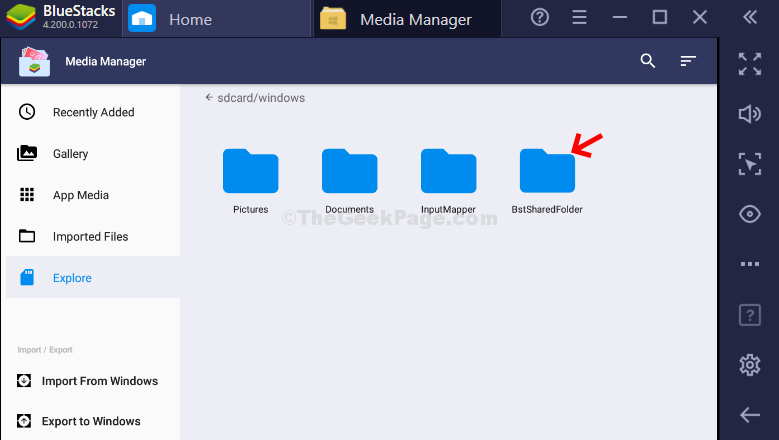 So, that's it! Here, you can access the Windows files that you have transferred.