If you are an avid gamer, you would need a separate gaming mouse for the best experience. Yes, while you can use a regular computer mouse for the more regular games, having a good gaming mouse for advanced games, enhance the overall experience.
While we invest in one of the best PC models around, we often tend to overlook the quality of its accessories. Most commonly it's the mouse and that's not a smart thing to do. So, the next question would be, which is the best one to lay your hands on? In fact, there are so many companies selling computer accessories these days, it becomes difficult to assess which is the best one out of it.
A good quality gaming mouse should have a high CPI range that can help you to configure the sensor according to your habits. From the ability to change between settings easily for a perfect headshot, to charging it up during those swings to shoot the freaks, a high-end mouse should include many features like that. As a bonus, you may want to check on its IPS rating. This signifies that it doesn't lose track as you swipe it swiftly across the mouse pad. Besides, you need to take a call on what type of mouse you want, a wired unit or a wireless one.
To help you choose the top gaming mouse, here we have listed some of the best picks.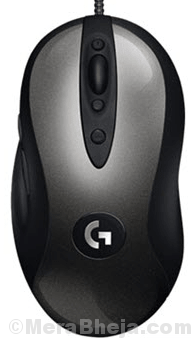 This gaming mouse is hands down one of the best in the market. It got a complete makeover from its previous version to a carefully restored version that retains the original shiny keyplate. While it offers the same comfortable shape that you are accustomed to, it also features all the essential modern components along with an updated nightfall color scheme.
The all-new MX518 features a highly accurate gaming sensor, Hero 16K sensor. It offers a capture rate of upto 17,000 fps and thus, offers zero smoothings, filtering, or acceleration. What's more? It uses Logitech G HUB to help you save upto five profiles to the onboard memory that you can carry along. In addition, it also offers the option to access upto five DPI settings in just one click right above and below the wheel. You can create, crouch, heal, and more by assigning your preferred commands to the 8 buttons.
Price: €59.99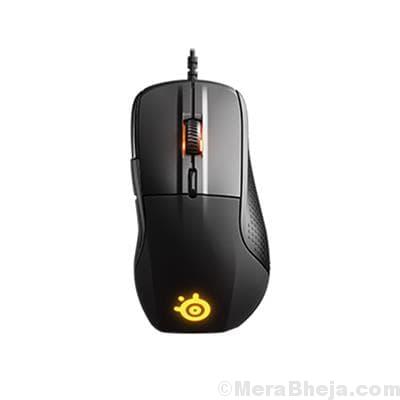 This super performing gaming mouse comes equipped with an OLED screen that offers in-game data and important notifications. It also features sensory notifications that alert as the ultimate is all set or when your health is on the lower side. You can also take advantage of the optical sensor (True Move 3) that offers real tracking on one to one basis, and indicate accuracy.
Additionally, the device also comes with changeable modular parts that offer improved performance and customization. Best of all, it offers the best gaming clicks with 60-million clicks.
Price: priced at $99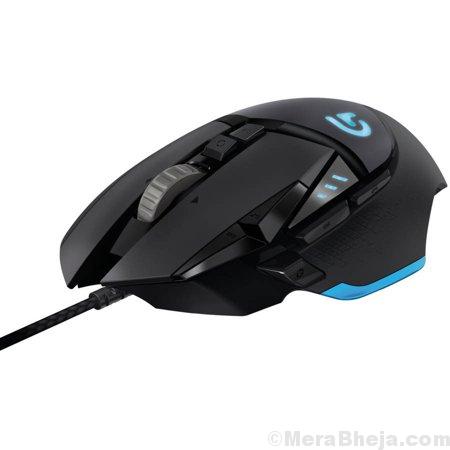 If you are looking for a versatile gaming mouse, Logitech G502 can be the solution. It's one of the best in the category as far as performance, design, and software are concerned. This critically acclaimed device offers powerful performance and comes in premium quality sturdy built. Equipped with a mix of advanced features and amazing comfort, it offers a notable gaming experience that's also customizable.
The device comes with PMW3366 optical sensor that offers zero acceleration, smoothing, or filtering for the complete DPI collection. This indicates super tracking accuracy and steady receptivity irrespective of the sensitivity level of the mouse. It also lets you add more control to your game using the fast movement of DPI from low to high receptiveness. Moreover, the dual-mode scroll wheel is super-fast that helps scroll through long pages swiftly and smoothly. It also comes with a range of functions like custom RGB lighting, desk surface tuning, weight and balancing settings, and more.
Price: €94.99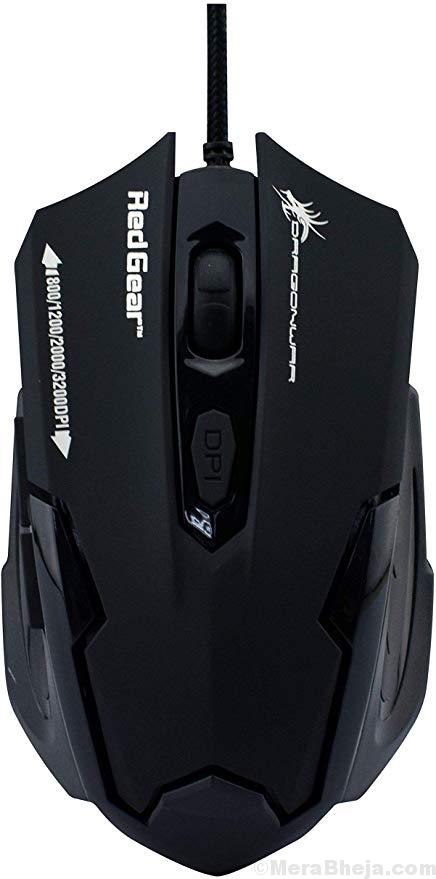 This is a professional gaming mouse comes with 3,200 DPI optical sensors for zero acceleration. The high-performance optical sensors offer highly accurate pixels for an enhanced gaming experience. You can even tune the CUE for incredible control while you are engaged in an intense game situation.
Price: priced at $45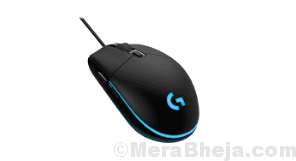 This is another great high-performance gaming mouse from Logitech. The device does not just run super fast, like 1000 times/sec, and 8 times faster than the regular mouse, but is also capable of generating an instant onscreen response. Featuring its usual design, the mouse is among the top favorites of gamers worldwide. The makers designed and re-engineered it in a way that makes it long-lasting, lightweight, and comfortable.
Moreover, the device is known for its amazingly accurate, speedy tracking, and consistent delivery with 200 to 8000 DPI. The mechanical button tensioning feature, on the other hand, keeps the left and the right mouse buttons ready for click using metal spring. This, further, helps lower the force required. In addition, the Lightsync feature offers the next-gen technology called RGB lighting that helps sync the lighting and game profiles with your content.
Can be used right out-of-the-box, option to configure the six buttons to ease the in-game actions, ability to switch between two sensitivity settings in one click using on-the-spot DPI movement, or the option to save your settings preferences to the onboard memory, are some of its other major features.
Price: priced at €39.99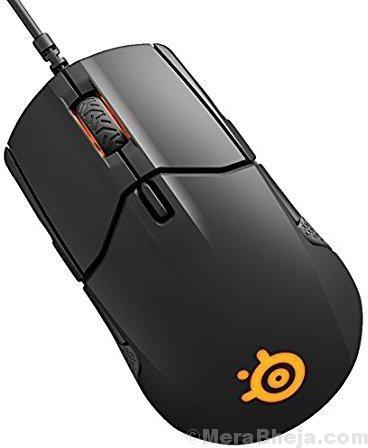 Sensei 310 is a pioneer one to one esports sensor in the world that comes with the unique split-trigger mouse button layout. Best of all, it offers around 50 million click mechanical switches. The design has an Ambidextrous inclination featuring pure silicon side grips.
The famous shape of the SteelSeries mouse range offers great comfort for the users and also flexibility for the user's hands. With a 32-bit ARM processor, it's a powerful mouse offering low-latency functions. It also helps you to save the CPI configurations, button remappings, and lightning effects included for software free functioning at LAN occasions.
Price: priced at $59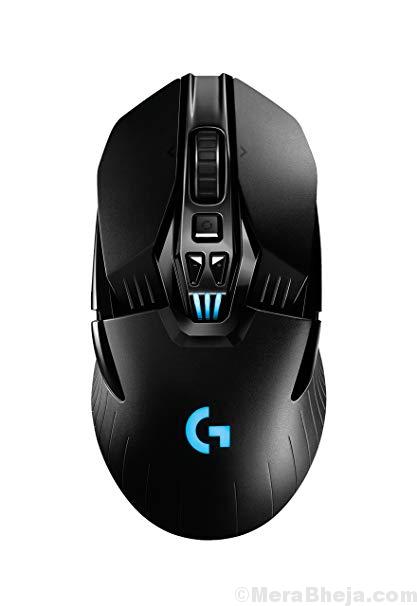 One of the most advanced gaming mice in the Logitech Series, G903 is feature packed. It features 1ms Lightspeed wireless and offers highly competitive performance with receptivity and accuracy. It comes with Powerplay that helps the mouse function without wires and with unlimited power. It does not require a charging cable ever.
The LIGHTSPEED wireless technology invented by the maker offers the best high-performance wireless gaming experience. The mouse is POWERPLAY ready which is the first of its kind with the wireless charging system. It keeps the mouse charged throughout the game. It also comes along with PMW3366 optical sensor that delivers outstanding tracking preciseness with zero smoothings, filtering, or acceleration throughout the complete range of DPI.
The unique clock tuning function lowers the sensor power pull to a considerable extent that helps you play for an uninterrupted 32 hours in one charge. While the ambidextrous buttons are customizable, the 11 buttons are also programmable, comes with custom RGB lighting, onboard memory, and more.
Price: priced at $149.99


The Deathadder Elite by Razer comes loaded with the latest esports level 16, 000 DPI optical sensor. It also features the true tracking function at 450 inches per second. All these advanced features make the device a perfect mouse with an edge over its competitors. It offers a resolution accuracy of a whopping 99.4% that delivers a high level of speed and accuracy.
It offers mechanical mouse switches that help you get that added advantage during extreme gameplay. The advanced buttons are optimized and adjusted for long lasting effect and with a max of 50 million clicks. The unique and perfect mouse shape offers outstanding comfort for the players even as intense and high-level battles are on.
Price: priced at $69.99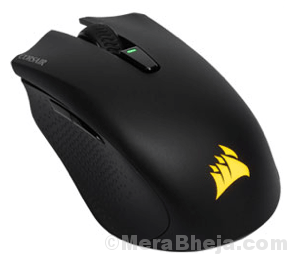 This wireless gaming mouse allows you to play your way by offering functions that help you to connect to your system effortlessly with its super-fast and sub-1ms SLIPSTREAM CORSAIR WIRELESS TECHNOLOGY. You can also connect it to your system using Bluetooth or wired USB.
It can be set-up easily and thus, helps you connect with your system using a wireless adapter, or with a low-latency Bluetooth connection. While the powerful macros help you to have control on your game, it also gives you hat edge over the in-game features. What's more? You can also choose from the many spectacular and configurable lighting options and effects. You can also create effects of your own.
Price: priced at $49.99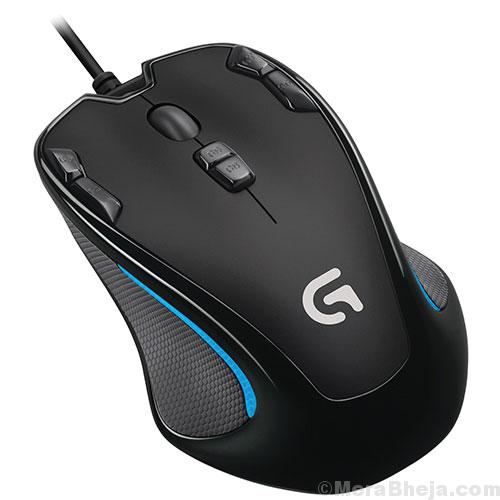 G300 comes with 9 programmable buttons that offer some spectacular results with the automatic configuration ready for use. Alternatively, you can also set-up single button triggers for activities like where you need to get deep into the menus. The super ambidextrous structure offers versatility to the mouse along with comfort and long-lasting effect.
It also allows you to program the mouse for automatic lighting in an exclusive color for each user profile. There are upto seven colors to choose from. Additionally, you can switch between two sensor settings using the on-the-spot DPI shifting in a click. It allows you to shift from 250 DPI to a fast 2500 DPI movement. It's upto 8x faster than the regular USB mouse and makes your movement super-fast. The long-lasting build and the low-friction polytetrafluoroethylene (PTFE) feet for zero friction are among its other major features.
Price: $46.29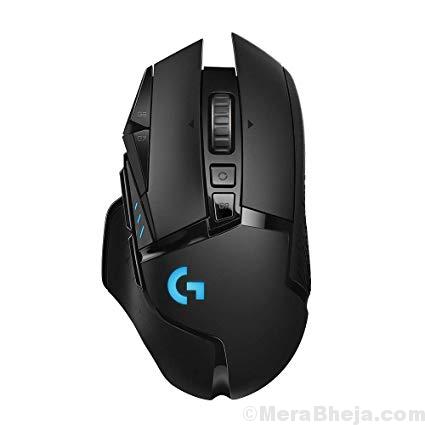 Another one from the Logitech range this one's a hero that has been leading the competition since long. G502 is among the world's most advanced wireless gaming mice, especially after the launch of LIGHTSPEED. This high-speed and dependable feature offers super performance. It also comes equipped with a high-advanced sensor – HERO 16K and it also works with POWERPLAY mode.
The best part is, with all the advanced features and functions, the mouse still retains its original comfortable shape and with reduced weight (by 7gms).
Price: €149.00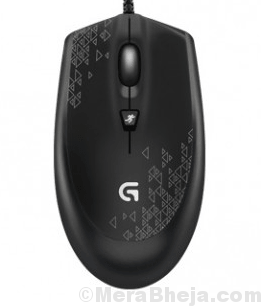 G90 by Logitech is another competitive gaming mouse that focuses on accuracy. Whether you are speeding through the screen or focusing on a single pixel, the 2500 DPI sensor reacts precisely to your hand actions. The ambidextrous shape with the contoured grip offers maximum comfort for the players despite the way you grip or your hand movement. The in-game sensitivity switching function helps you to be ready instantly and make movements correctly during the game.
It helps you perform each command with preciseness and as swiftly as possible. Best of all, it's 4x faster than the regular USB mouse. The device is extremely light and helps with swift and easy movement.
Conclusion
Gaming is a passion for many and having the right accessories along with a great PC is extremely important for the best experience. In fact, a gaming mouse is one of the most important devices needed for speedy and uninterrupted gameplay. However, you need a very good quality gaming mouse that's sturdy, has advanced features, lightweight, and reliable. Above is a list of some of the top gaming mouse that can help you get the best gaming experience. So, grab one today and enjoy gaming!