Solved ! Cortana Isn't Supported in the Region And Language Selected:-  Cortana is amazing. She is the intelligent personal assistant who is appointed to you by your favourite operating system, Windows 10. Cortana can do a lot of things for you to ease up your work load. She is so good at finding things for you in your PC, searching for things up in the web, keeping you updated about events by keeping track of your calendar and even good at telling you jokes if you want her to. The more she learns about you, the better she gets, the greater the extent at which her services are provided for you. But Cortana is currently supported in a very limited number of countries and languages. The countries that currently support Cortana are Australia, Canada, China, France, Germany, India, Italy, Japan, Spain, the United Kingdom, and the United States. So if you are not from one of these countries or if your region settings are not correct, you might get the following message on trying to access the Cortana.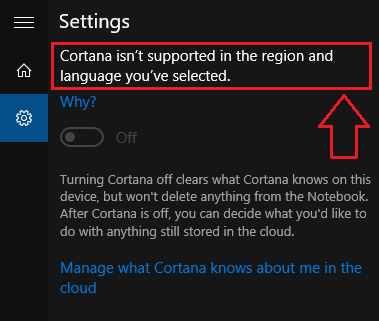 So what do people outside of the Cortana supported countries do? Simply let it be like that and forget about Cortana? Definitely not, when we have a workaround all set for you. Read on, to learn how to get your Cortana up and running by following a very number of steps.
Also Read: – Change the way cortana calls you in windows 10
STEP 1
First launch Settings app by clicking on the Windows icon and then on clicking the Settings option.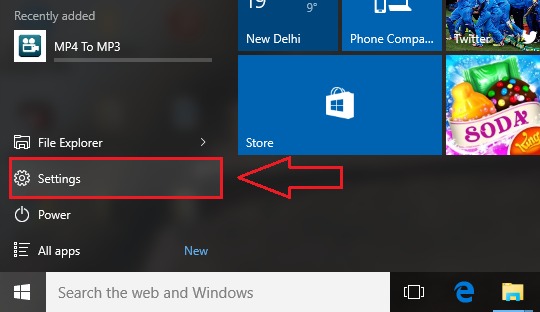 STEP 2
Once the Settings app launches successfully, click on the option named Time & language.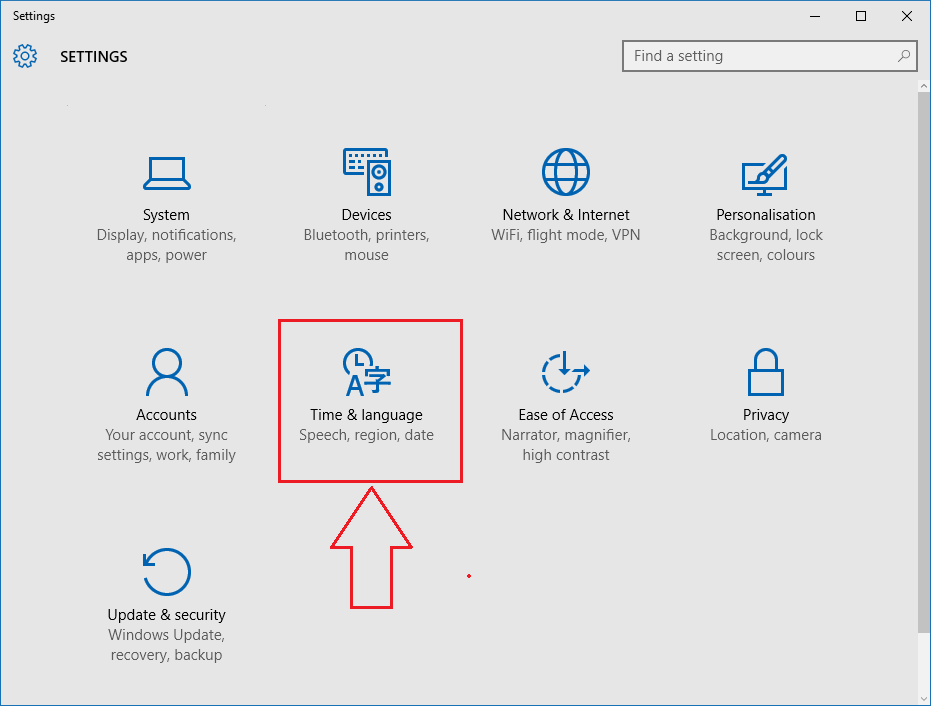 STEP 3
Now from the left pane of the window that opens up, click on the option named Region & language. In the right window pane, you will see a section named Country or region. Under the section Country or region, look for a drop down menu that says Windows and apps might use your country or region to give you local content.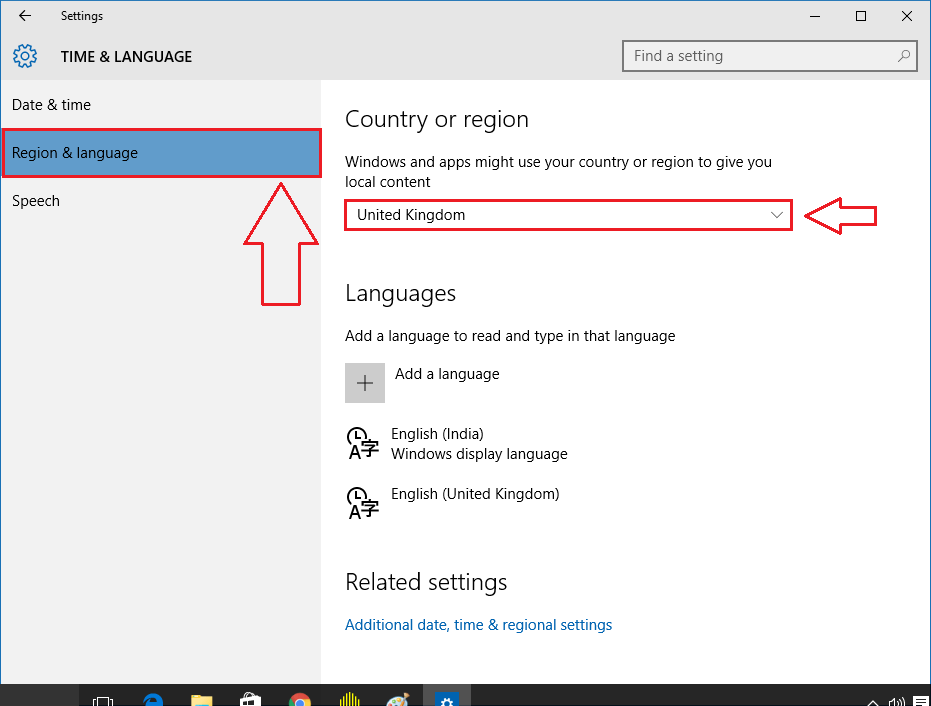 STEP 4
Click on the down arrow associated with the drop down menu to see a list of countries. From this list of countries, you have to select a country that supports Cortana. Refer to the list of countries given in the introduction paragraph if you are confused about selecting a country. In the given screenshot, I have chosen the country as India.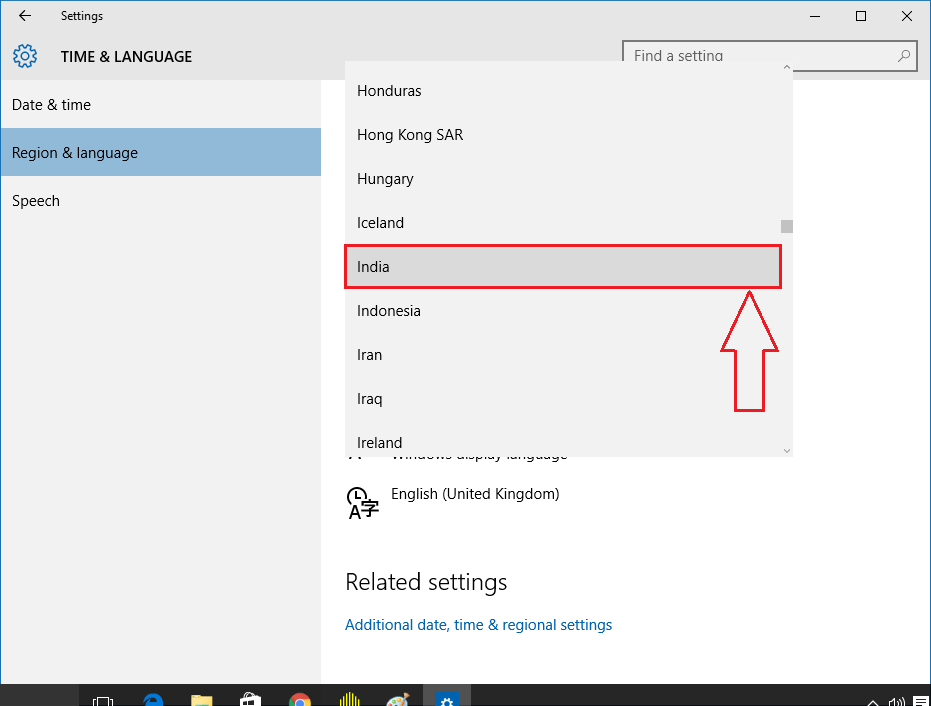 STEP 5
That's it. Now if you click on the Ask me anything search box, you will see that your Cortana is all so cool, as if it never had any issues regarding your region or language, to speak to you.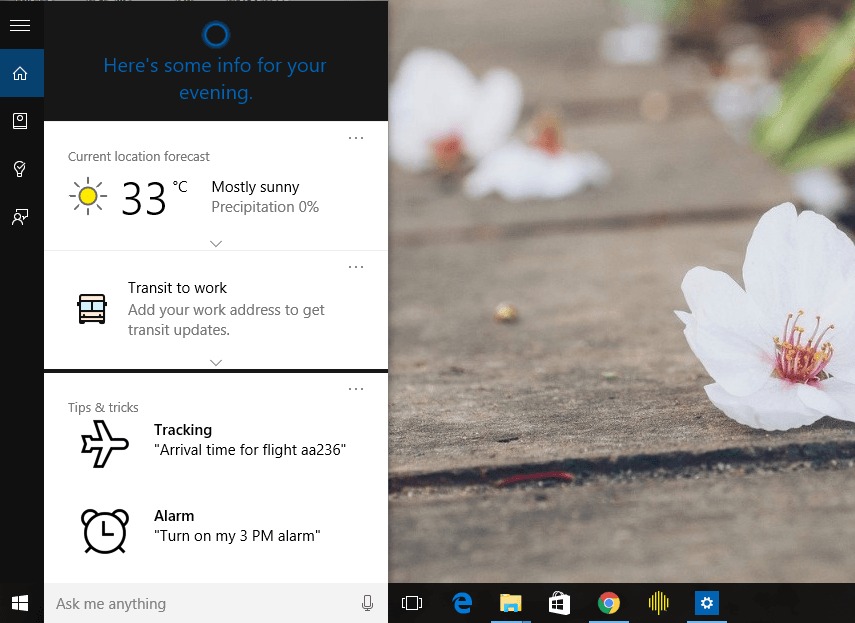 So yes, setting up the Cortana to start assisting you cannot get any easier. Cortana can now assist you in all your works regardless of your region or language. Hope you found the article useful.