Many iPhone users have reported that they are receiving an error message on their iPhones when they tried connecting the lightning cable to the lightning port for charging or other reasons.
The error message read as given below.
This accessory may not be supported
This problem could have been caused because of the following reasons.
Minor Technical Issues within the iPhone.
Outdated iPhone's iOS software.
Damaged or broken lightning cable.
Unclean/dirty lightning port of the iPhone.
The accessory might be outdated or incompatible.
If you are also facing this issue with your iPhone and its accessory, we are here with some great troubleshooting fixes that are elaborated on very well in the article below.
Fix 1 – Restart your iPhone Device
Several iPhone users have claimed that they were able to resolve this issue by restarting their iPhones which cleared all the minor software bugs within the iPhone. We recommend trying to restart the iPhone once and then checking whether you are still getting the error message.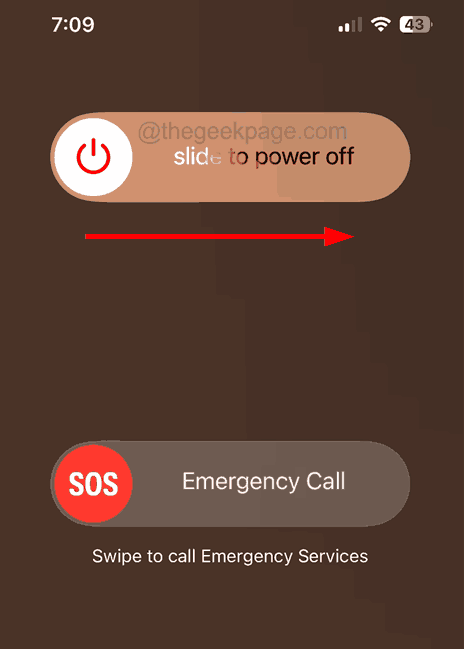 Fix 2 – Update your iPhone
When there are lots of bugs within the iPhone, the Apple team works and rectifies all of them and releases a build to fix them. All you need to do is to keep checking for such updates from Apple regularly and then download and install them on your iPhone.
So updating your iPhone with the latest iOS software might clear out these error messages.
Fix 3 – Check if the Lightning Cable is damaged
The Lightning cable/Accessory when damaged or broken can cause this type of error message on any iPhone. So check your accessory for any damages by connecting this accessory to another device.
If it works well and you get the same error message on another iPhone, it means the Accessory is damaged. We suggest our users try replacing the accessory with a new one from Apple Store.
Fix 4 – Clean the Lightning Port of your iPhone
If the lightning port is filled with some dirt, it could be the reason behind such an error message as discussed above in the article here. In order to clearly resolve this issue, you need to clean the lightning port of your iPhone with the help of a toothbrush.
After cleaning the lightning port, try plugging the lightning cable and checking if the error message is on your iPhone.
Fix 5 – Check if the Accessory is compatible with your iPhone
Sometimes, the accessory may be outdated and not produced by the manufacturer anymore. Thus, they are no longer compatible with the software of your iPhone. If this is the case, you have to try getting a new accessory that is compatible with your iPhone.
Fix 6 – Try Wireless Charging and Data Transfer
If none of the things mentioned above are working out for you, you can try charging your iPhone wirelessly if it is possible for your iPhone. Also, make use of iCloud and Google Drive to store the files from the iPhone and then download them to your PC by logging in to iCloud/Google Drive on your PC web browser.