We all know that in order to preserve the battery from getting drained unnecessarily, we make our system go into sleep mode or standby mode. But do you know there is something called modern standby mode, that many users are not aware about? Microsoft introduced this new feature called modern standby mode with the release of Windows 10 operating system. This modern standby mode allows windows users to make their system go into standby mode with or without the network connection to make the battery still more efficient. Just Like Phones, your Windows system will also have the cpability to turn off the screen with network enabled. Windows 11 system goes into modern standby mode whenever the system is idle for a few minutes or the user puts the system on sleep or closes the laptop lid or just by pressing power button once on the system. But there is a condition that the system must support this standby mode to use this feature. If you want to know whether the modern standby mode is supported on your system, then please follow a few simple steps given below in this post.
How to Know If Modern Standby Mode is Supported
Step 1: Press Windows key on your keyboard and type cmd.
Step 2: Then, Select the Command Prompt app from the search results as shown below.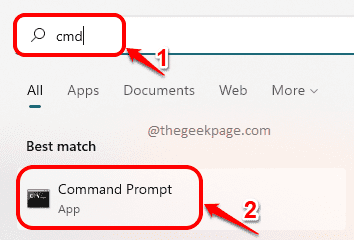 Step 3: Type the following command in the command prompt and hit the Enter key on your keyboard.
powercfg -a
Step 4: After executing the above command, it will display all the sleep states that are available on your system.
Step 5: It will also show all the other sleep states which are not supported by your system.
Step 6: If it shows Standby (S0 Low Power Idle) Network Connected below the sleep states available list, it means your system is supported for the Modern Standby Mode. Otherwise, it means it does not support this feature.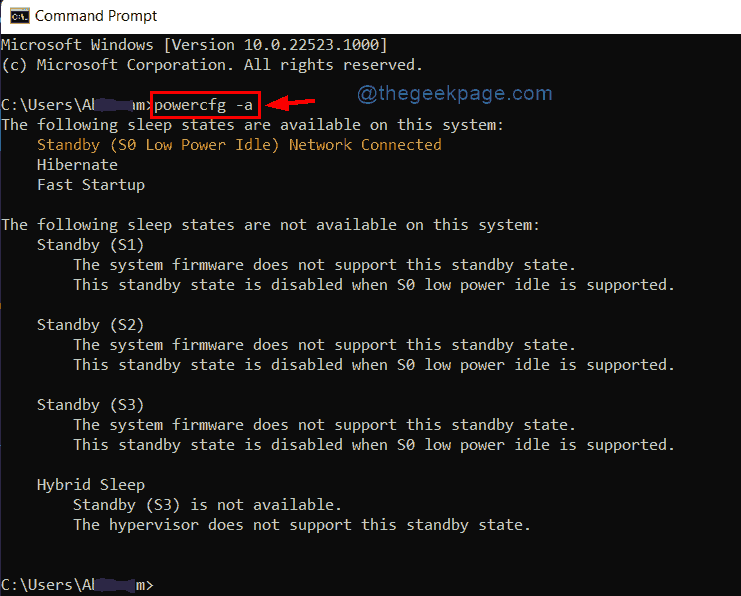 Note that if it shows something like this given below, It suggests that Modern standby is not supported in this system.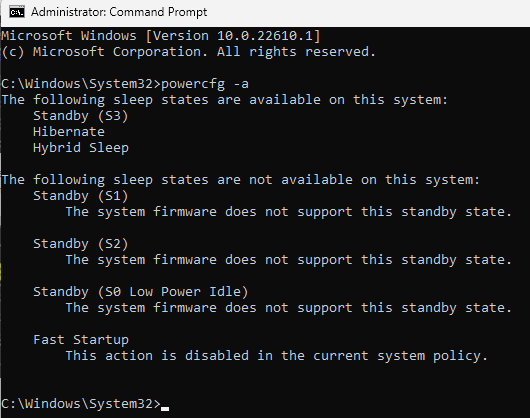 Step 7: Close the Command Prompt.
This is how one can check if the modern standby mode is supported or not on Windows 11 PC.
That's it guys.
Hope this article was informative. Please let us know in the comments section below.
Thank you!