How to Enable Dynamics CRM in Cortana in Windows 10:- One of the striking features of Windows 10 is Cortana. She  is the personal assistant by Microsoft. Cortana can set reminders, fetch information using Bing and do a lot more! But who knew about the Dynamics CRM that Cortana offers. The customer relationship management software package by Microsoft is known as Dynamics CRM. Microsoft introduced Dynamics CRM in 2003. By 2011, Chrome and Firefox were fully supported. Microsoft believes that Dynamics CRM enables companies to build stronger bonds with customers. Dynamics CRM is flexible to use. Due to this, it can be customized as per client needs. It provides a single place to store customer details, emails, scedules etc. CRM makes organisations powerful. As the software has been in use for so long, it's getting easier  to handle. The number of customers has crossed 40,000 by late 2015. This number is likely to increase. This is not even the best part. The best part is that in Windows 10, it's all simplified with Cortana. This post is about enabling Dynamics  in Cortana. Keep reading!
See also : How to disable Cortana in windows 10
How to Enable Dynamics CRM in Cortana in Windows 10
Open Cortana. Click on the hamburger icon. Hamburger icon is the one with three horizontal lines.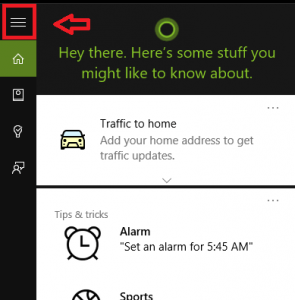 A few choices will pop up. Choose the one that says Notebook. You can store information about you in notebook. By this way, Cortana gets to know you better. Using these details, Cortana gives personalized help to you.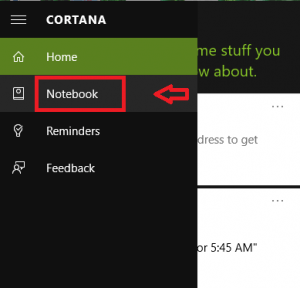 Again, a few options will show up. Click on Connected Accounts.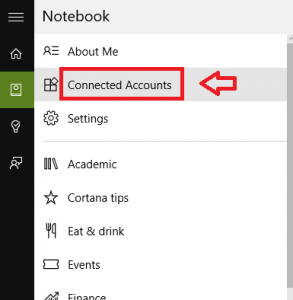 Further, click on Dynamics CRM.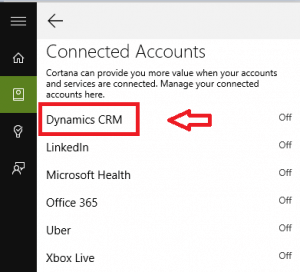 A description about Dynamics CRM will be shown. It is followed be a Connect button. Click on it.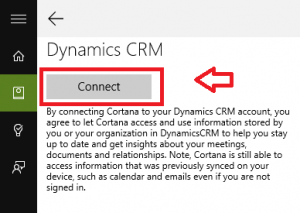 A new window will open up. Enter the credentials and click on Connect.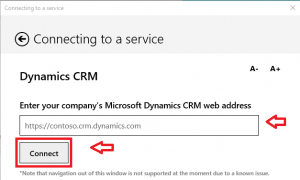 Dynamics CRM is the best features of CRM with the best from Microsoft. Are you looking for more reasons? You'll find many positive instances once you start using it. Try out this option if you are a Dynamics CRM account holder. Keep amusing your customers!