Bluetooth is a great wireless technology that enables us to connect devices wirelessly on computers. But, often Bluetooth devices like keyboard stops working without giving any error. Many of our users have reported that their wireless Bluetooth keyboards are not working on Windows 10 so we have found these solutions to make wireless Bluetooth keyboards work again.
Method 1 –  Check Batteries
It may be possible that your keyboard is not working because your keyboard batteries have no power left and needs to be replaced. If you have extra batteries laying around then you can check your keyboard is working with it or not.
Method 2 – Reinstall Bluetooth Drivers
Faulty drivers can also result in non-working of hardware. But it is easy to reinstall drivers which get corrupted or become faulty. Follow below steps to reinstall Bluetooth device drivers
Step 1. Press Windows and X at the same time and select Device Manager from the menu.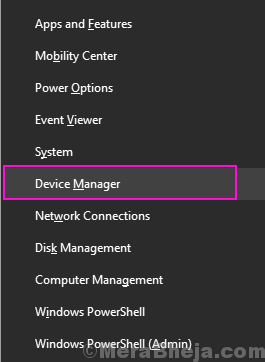 Step 2. Locate your Bluetooth device and select uninstall the device from the right-click menu.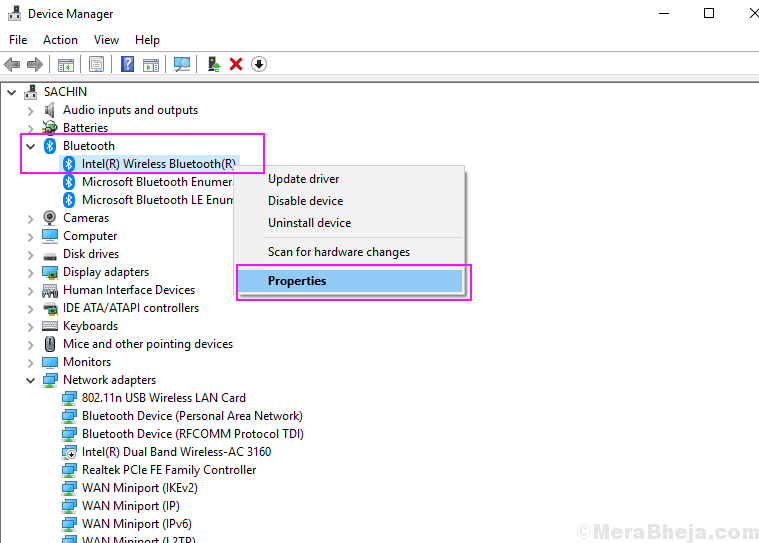 Step 3. Click on Uninstall to confirm.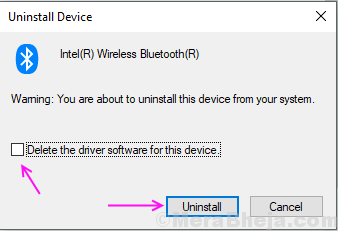 Step 4. Reboot your computer.
In the rebooting process, your computer automatically installs the Bluetooth drivers again and it will most probably solve your problem. If not, try updating Bluetooth drivers.
Method 3 – Update Bluetooth Drivers
Updating drivers are essential for the better performance of hardware with the upgrade of the Windows. If you have never updated your Bluetooth driver after Windows 10 update then this issue might be due to this. If your Bluetooth device driver is faulty then you can see a yellow error icon on the Bluetooth device in Device Manager.
To update your Bluetooth device drivers you have to visit your computer manufacturer website and download the latest drivers you can find according to your PC specifications. Open downloaded drivers' installation file and follow the instructions to update the driver. After updating the drivers check that your keyboard started to working or not. If not, then try these next methods.
Method 4 – Turn off Power Saving
Sometimes Windows automatically turn off some process and hardware to save battery and increase the performance of the computer. This can also cause the sudden non-working of Bluetooth device. You have to turn off the power saving for that device to get rid of this issue. Follow these steps to do the same.
Step 1. Press Windows and X at the same time and select Device Manager.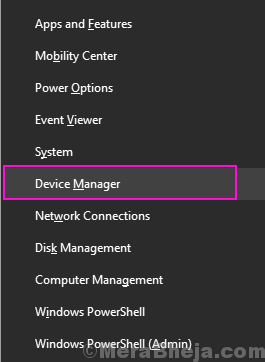 Step 2. Locate your Bluetooth Device and select properties from the right-click menu.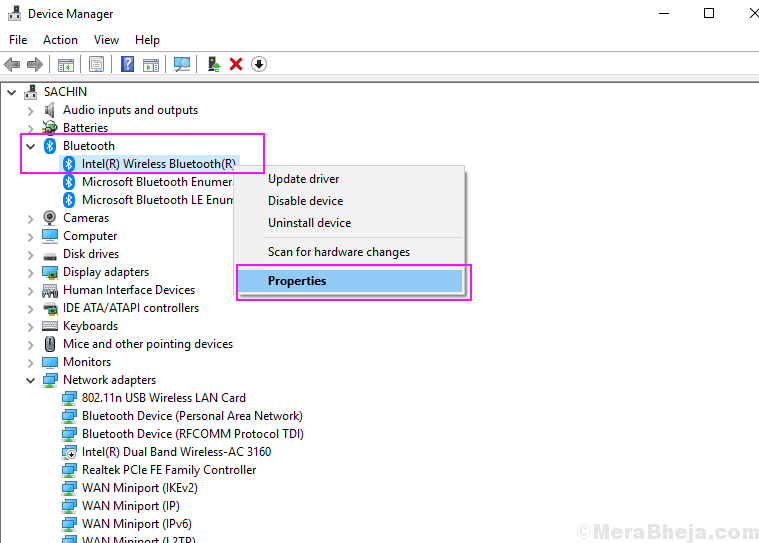 Step 3. In the Power Management tab, uncheck on the Allow the computer to turn off this device to save power. Click OK.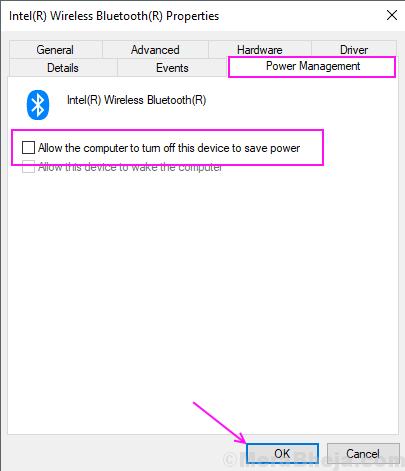 This method will turn off the power saving on the Bluetooth device and it will not turn off Bluetooth again automatically.