When using a printer and while printing documents, you may often come across this error message, "Printer needs user intervention" or "User intervention required". You may see this error message flashing on the top display panel of the printer or within the dialog window.
Apparently, this is an issue with the laser printers which may occur due to a printer job gone wrong, the spooler fails to function, or there's some problem with printer's driver. However, there's nothing to worry as there is a fix available for it and it's pretty easy. Let's see how to resolve this printer error.
Solution: Using Task Manager
Step 1: Press CTRL + SHIFT + Esc keys together from your keyboard to open task manager
Step 2: In the Task Manager window, click on the Service tab and look for Spooler. This is the Print Spooler service and it should be already Running. You can see if it's running already under the Status tab.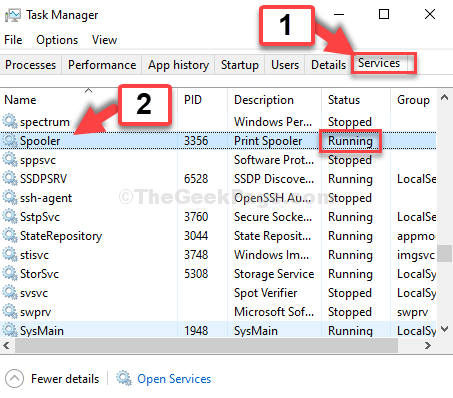 Step 4: Select the Spooler service, right-click on it and click on Restart in the context menu.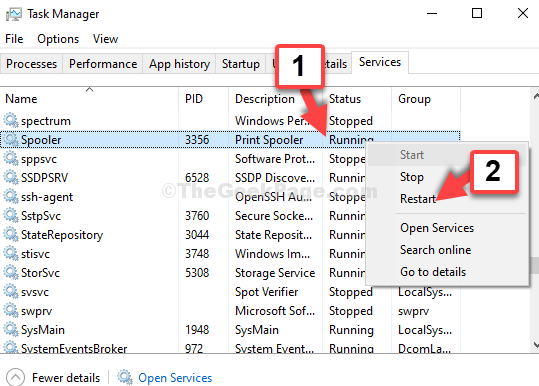 Step 4: Now, double click on Print spooler service and make sure the Startup type is set to Automatic.
If its not set to automatic, then change the startup type to automatic.
Then click on Apply and click on OK.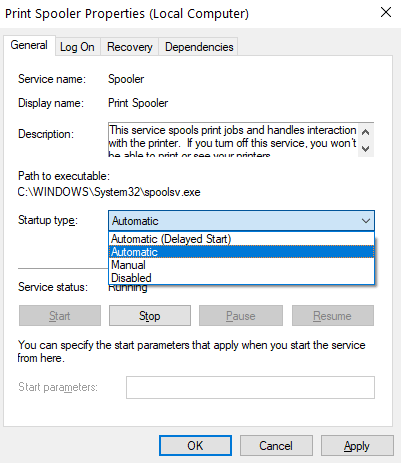 That's about it. This will refresh and restart the Print Spooler service which may have got stuck for some reason. You can now exit the Task Manager window and try printing documents. It should work totally fine.