Most of us may have come across this situation when the the audio speakers of our computers don't function function properly. For instance, you may hear all sounds in mono with either the left or the speaker not working properly. This can be frustrating, especially if you are playing an important video file, having a Skype call, watching a movie, or using your headphones.
In fact, the stereo sound check also plays sound in mono mode. Many users have reported trying to update the sound driver, rebooting, or running the troubleshooter, but in vein. However, fortunately this issue can be fixed and quite easily. Let's see how.
Solution: Through Sound Settings
Step 1: Right-click on the speaker icon on the bottom right corner of the Taskbar. Click on Open Sound Settings in the context menu.

Step 2: In the Settings window, on the right-side of the pane, scroll down and under Related Settings, click on Ease of Access audio settings.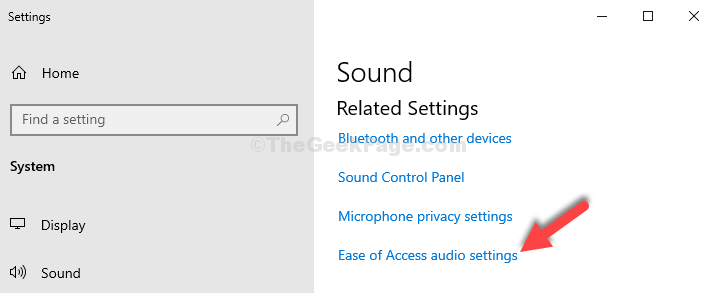 Step 3: In the next window, on the right side of the pane, scroll down a bit, and turn off the slider under the Turn on mono audio section.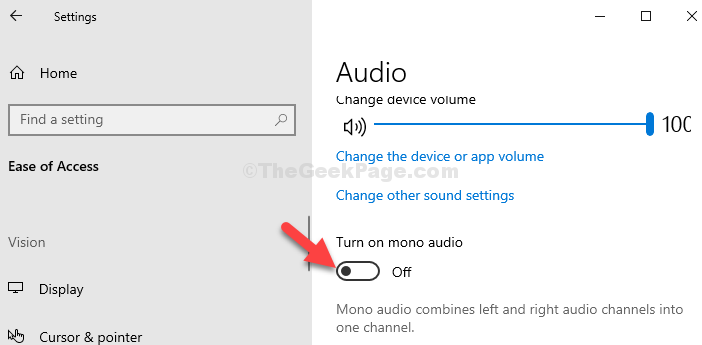 *Note – You can also go to the Turn on mono audio settings directly: Here's how.
Click on the Start button on your desktop, type mono in the search field, and double-click on the result – Turn mono audio on or off. It will take you straight to the same settings page as shown in the Step 3 above.
ADVERTISEMENT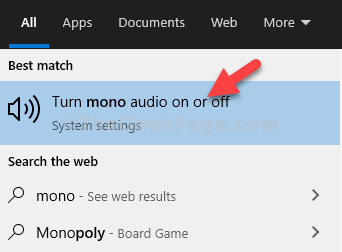 That's all. You can now test the stereo sound and your audio speaker should be working on both sides.