While installing a separate version of Windows on your computer you may encounter an error message – 'No device drivers were found'. You are facing this error due to wrong format of the partition where you want to install the OS.  Follow these steps to format the drive in NTFS and solve the issue-
How to solve 'No device drivers were found' while installing Windows-
Follow these steps to solve the issue-
Before you proceed further you will need a bootable installation media (or the Windows 10 DVD from which you had installed the Windows 10 on your computer). If you don't have one, you have to create a bootable installation media from another computer.
As your computer boots from the Windows 10 installation media, follow the next steps-
1. After some time, you will notice Windows 10 installation system booting in. Click on "Next" to proceed further.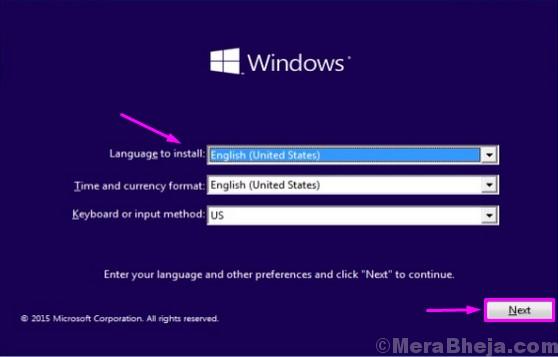 2. Now, click on "Repair your computer" on the bottom left corner of the Recovery Environment.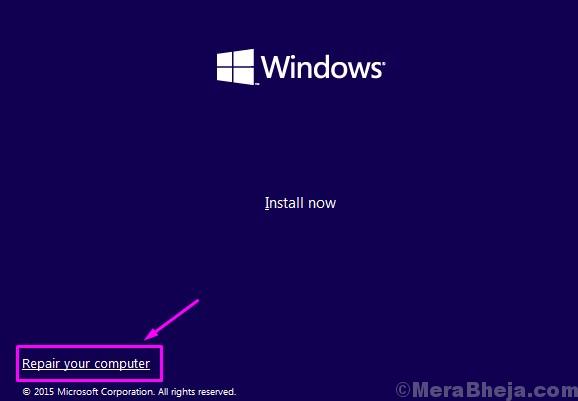 3. In Troubleshooting window, click on "Advanced options".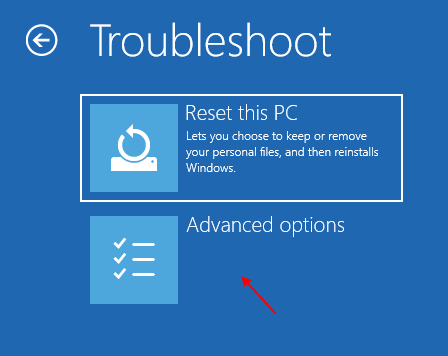 4. In the Advanced options window, click on the "Command Prompt".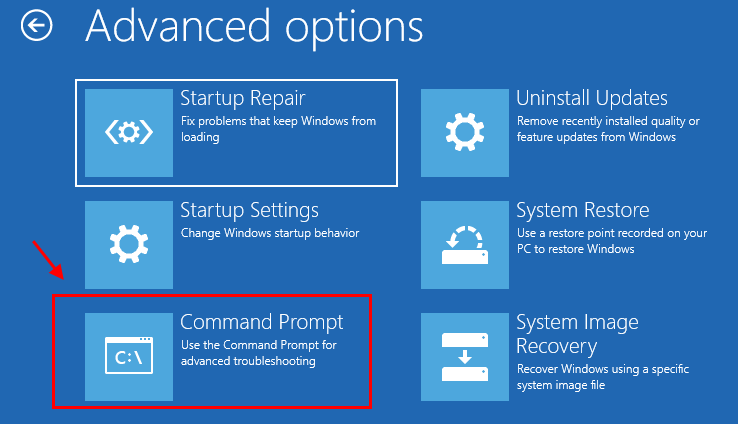 5. Now, choose a account with administrative privilege. Enter your account password and click on "Continue".

6. In Command Prompt window, copy-paste these two commands one-by-one and hit Enter to execute both of the commands sequentially on your computer.
diskpart
list disk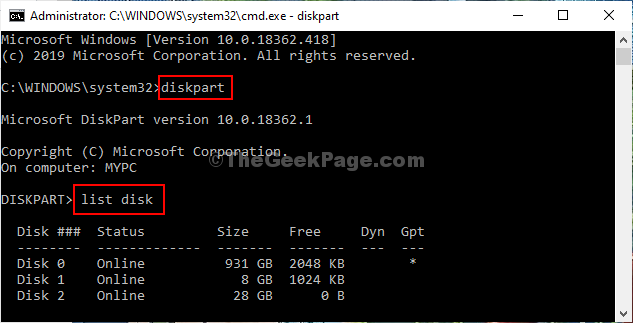 7. Again copy-paste and modify these commands in Command Prompt window one-by-one and hit Enter after each of them.
select disk

 <your disk no.>


clean
[NOTE– Replace the "<your disk no.>" with the number beside the drive where you want to install the OS.
For this computer, it is "Disk 0". So the command will be like this-
 select disk 0]

8. Now, to create a new partition, copy-paste this command and then hit Enter.
create partition primary

9. To format the new partition in ntfs format, same way copy-paste this command and then hit Enter.
format fs=ntfs quick

Close Command Prompt window.
10. Coming back to the Choose an option window, click on "Turn off your PC."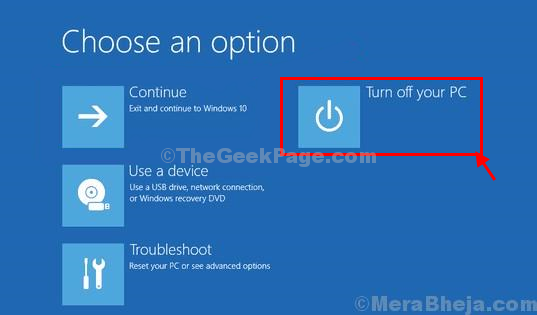 Start your computer and install the OS in the new partition.
Your problem will be solved.

Sambit is a Mechanical Engineer By qualification who loves to write about Windows 10 and solutions to weirdest possible problems.