The Windows Installation Media is required and can be used to install or repair Windows 10. Using the method mentioned below, you will be able to legally download Windows 10 from the Microsoft's website. We will create a bootable Windows 10 USB flash disk, using which you will be able to perform a clean Windows 10 installation and repair any Windows 10 problems. Simply follow the method mentioned below to create a Windows 10 Installation Media.
How to Create Windows Installation Media
Follow the steps to create a Windows Installation Media.
Step 1. Firstly, you will have to download Media Creation Tool from Microsoft's website. After Download, open it.
Step 2. After seeing the Getting a few things ready screen, you will be greeted with Applicable notices and license terms. Click on Accept.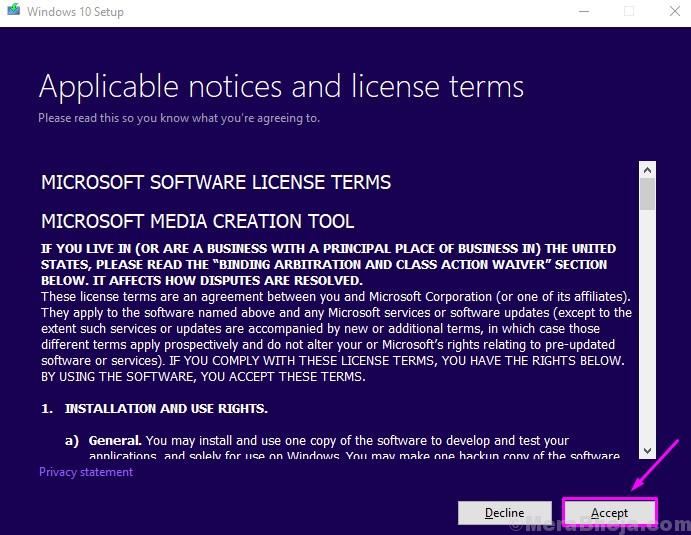 Step 3. The Media Creation Tool will take some time in getting a few things ready. After that, in the screen, select Create installation media (USB flash drive, DVD, or ISO file) for another PC, and click on Next.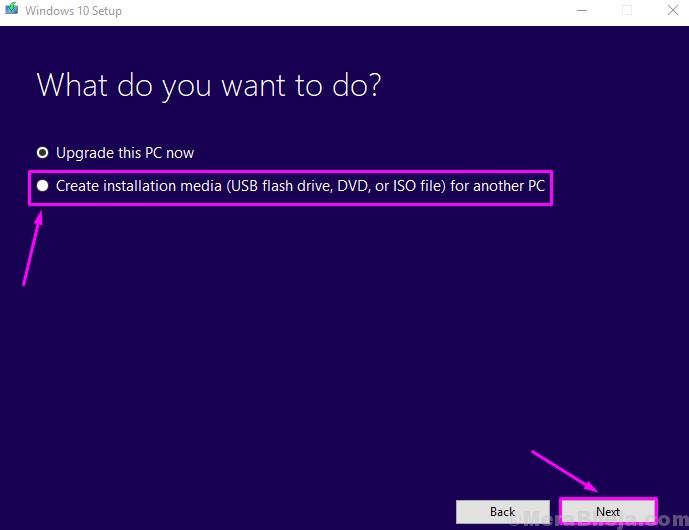 Step 4. In the next screen, you will see that the Media Creation Tool has automatically recognized the Windows 10 version you are currently using. If you want to download the Windows 10 on the same computer, don't change it. But, if you want to repair or install Windows 10 on some other computer, then simply select the Language, Edition and Architecture, and click on Next.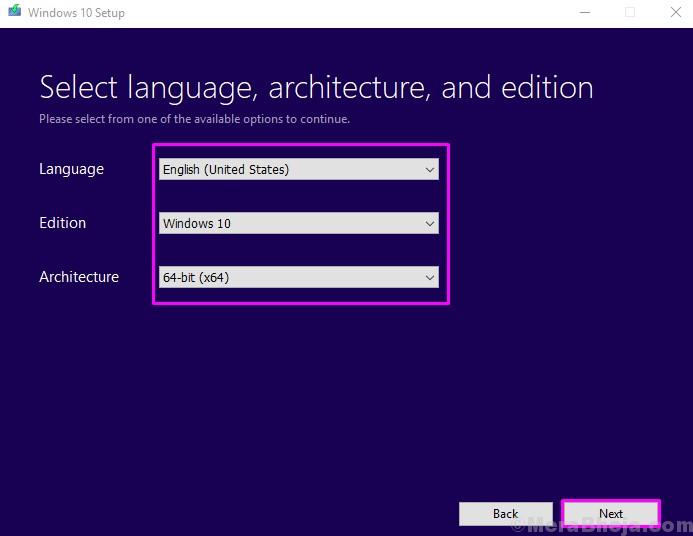 Step 5. In the next step, you will have to select USB flash drive and then click on Next.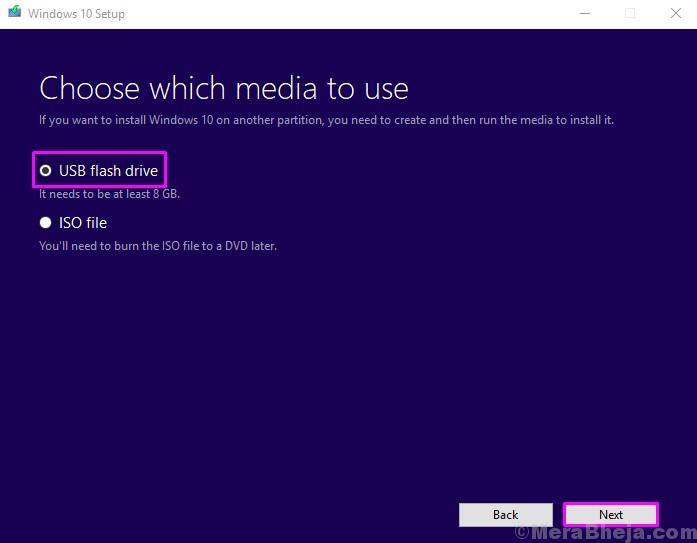 Step 6. Now, you will have to plug an empty USB flash drive in the USB drive slot, with at least 8 GB in size, and click Next.
After the last step, the Media Creation Tool will begin downloading the Windows 10 setup files. After the completion of the download, your USB flash drive will be ready to use as Windows 10 Installation Media.
If you have any questions regarding Windows Installation Media, please mention them below in comments.