Many times, we happen to turn off the Bluetooth or Wi-Fi feature on our iPhones because we do not need it. The main purpose here is to save the battery power from consuming unnecessarily. But several iPhone users have reported that even though they have turned off their Wi-Fi and Bluetooth, it automatically gets enabled the next morning and connects to the saved Wi-Fi network and the paired Bluetooth devices around.
Users are not really sure why this is happening and are really confused and frustrated. The reason behind this issue could be that the user might have tried to turn off the Wi-Fi or Bluetooth through the Control Center screen on their iPhone. The other reasons could be some technical minor issues within iPhone, changes in the network settings, outdated iOS software on the iPhone, etc.
Here in this post, we are explaining the solutions to how you can easily resolve this issue.
Solution – Turn Off the Wi-Fi or Bluetooth through the Settings app
Step 1: To start with, you need to go to the Settings app on your iPhone by clicking on the settings icon from the home screen.
Step 2: Once the Settings app appears on the screen, tap on the Wi-Fi option.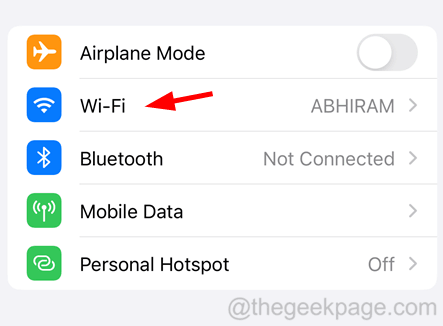 Step 3: After that, you should click on the Wi-Fi toggle button to turn it off as shown below.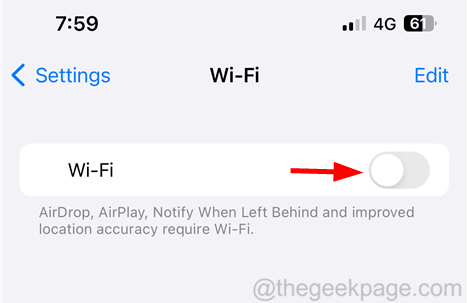 Step 4: This turns off the Wi-Fi completely on your iPhone and it gets enabled only when you turn it on all by yourself (Not automatically).
Step 5: Now you should do the same to Bluetooth settings.
Step 6: For that, you have to go back to the Settings menu.
Step 7: Tap on the Bluetooth option.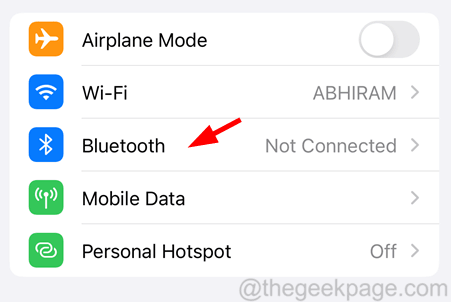 Step 8: Click on the Bluetooth option's toggle switch to disable it as shown in the below screenshot.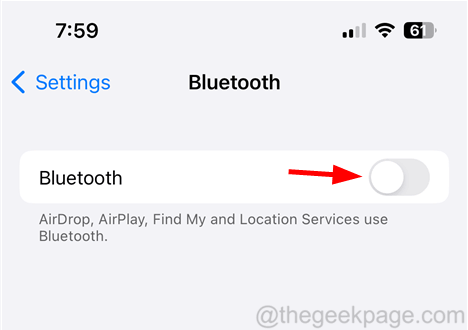 This will disable the Bluetooth option completely on your iPhone as we did for Wi-Fi in the earlier steps.
Additional solutions
Some users have tried restarting their iPhones and that has resolved this issue easily.
When the iOS version installed on your iPhone is outdated, it may cause such problems as discussed above. Therefore, try updating your iPhone software and see if this works.
If nothing works, you have to reset the network settings on your iPhone which will reset all the network connections and settings on your iPhone.