Are you one of those who are regretting your decision to upgrade to the latest offering of windows? For all the great features that windows 10 has to offer, we must admit that windows 7 and windows 8 has some features that made them a start performer.
So, is all hope lost?
Not if you hurry. Windows 10 was officially launched on July 29, 2015. If it has been less than a month since you upgraded to windows 10, then you can hurry and switch back to your original windows version. There will be one loss though. For many of us, who had an original copy of some of the programs installed and it was not supported with windows 10, so before proceeding forward we had to delete that program from our system. Now when you want to downgrade that prgoram is gone from your system. But don't worry; we hope that you maintained a copy of your program.
Now coming back to downgrading to previous windows version, here is how it is done.
How to downgrade to previous windows version from windows 10
1. Login using your administrator user id and password in to the system
2. Click on start menu and select settings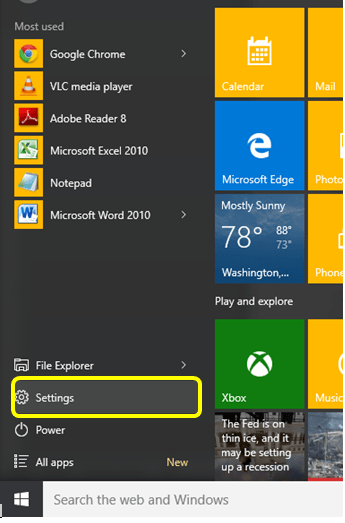 2. In the settings select "Update & Security"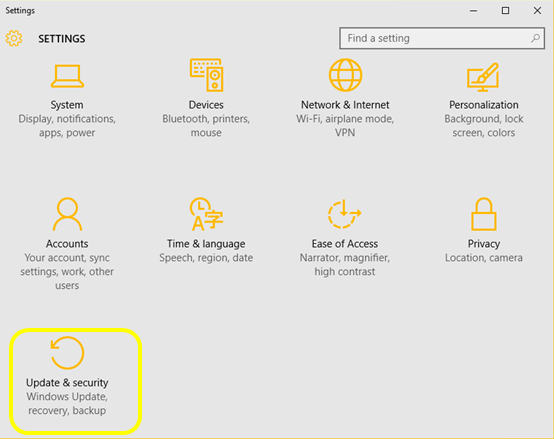 3. Click on "Recovery"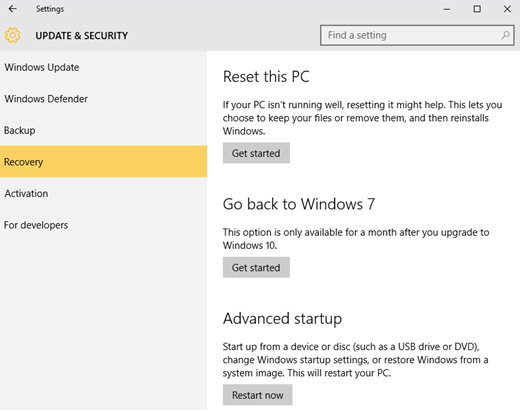 4. Click on "Go back to Windows 7". If you had Windows 8 installed then it will show "Go back to Windows 8". It will ask you to wait, while it readies the system.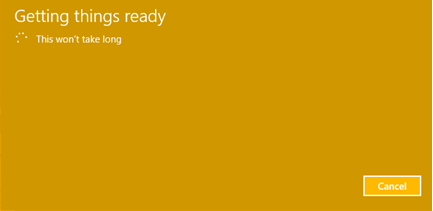 5. Since nobody likes to accept defeat, it will ask you why you are going back. Just tell them the reason.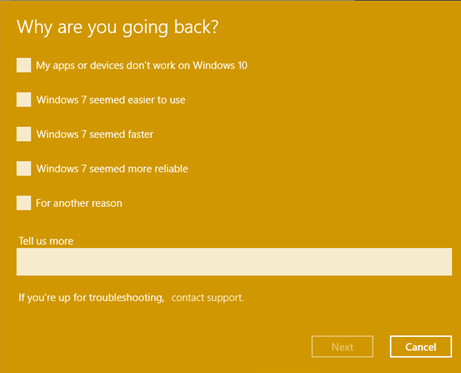 6. It will try to cajole you into believing that you are not taking the right decision and tell you "What you need to know". Click next and now you are rolling.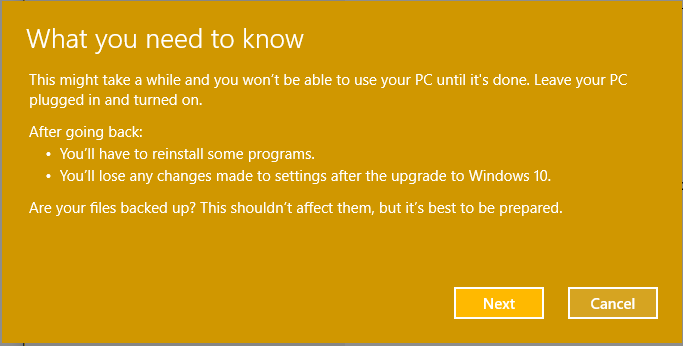 If you liked the super easy steps, then you may share this tip on FB or twitter.