Many users are reporting that when they try to Search from File explorer they are not able to search files or folders from it. Here are some easy fixes for this Problem.
Fix 1 – Rebuild Search Index
1. Press Windows key + R together to open RUN command box.
2. Copy and paste the following code in text field and click OK.
rundll32.exe shell32.dll,Control_RunDLL srchadmin.dll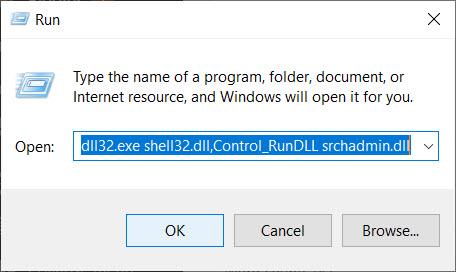 2. Click on Advanced.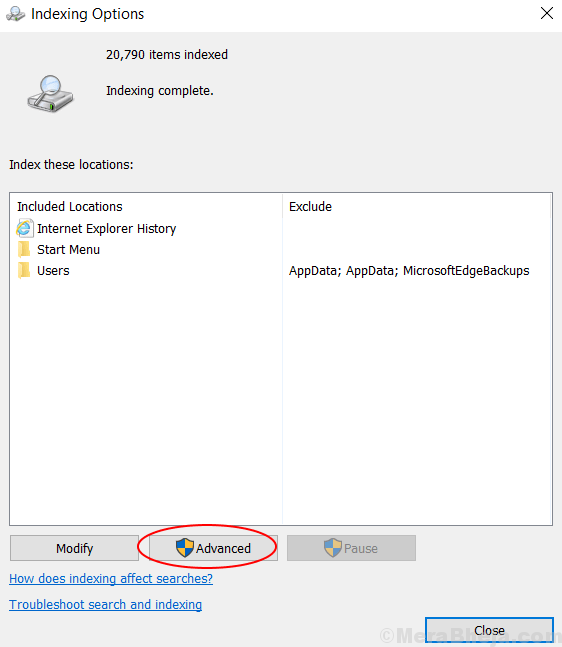 3. Choose Tab File Types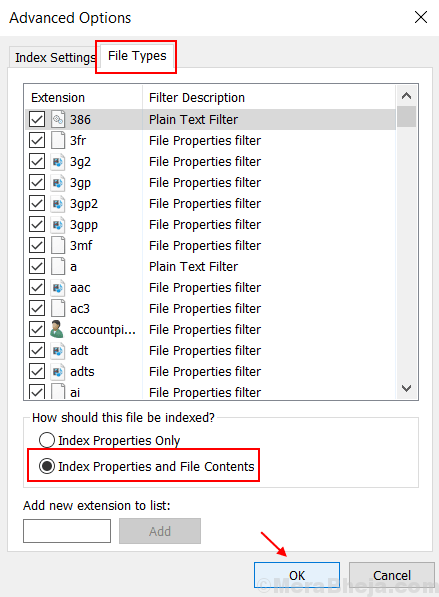 4. Select Index Properties and File Contents
5. Click OK.
6. Choose OK when the Confirmation prompt pops up.

Fix 2 – Make sure Windows Search Service is Running
1. Press Windows key + R together to Open RUN.
2. Now, Write services.msc in it and Press OK.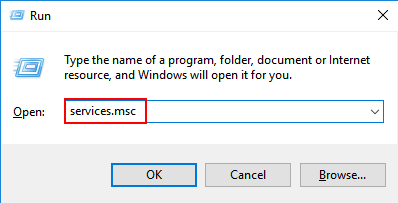 3. Locate Windows Search Service, right click on it and Click on Properties.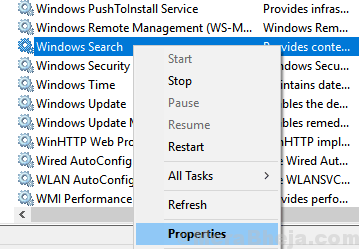 4.  Make sure the Startup Type is Automatic. If it is not Change it to Automatic.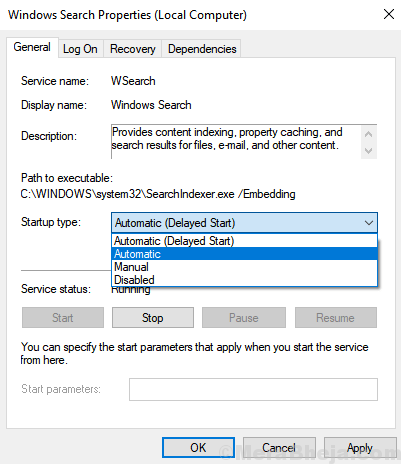 5. Make sure that Service is running also. If it is not running, Click on start to start it.
Fix 3 – End Cortana Process
1. Press  Ctrl + Shift + Esc keys together to Open Task manager.
2. Now, Locate Cortana and do a Right Click on it and Choose End task.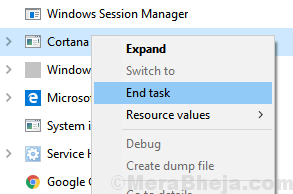 Doing this will restart the Cortana process and will Fix the issue.
Fix 4 – Install KB4532695 update to fix this
Microsoft have released KB4532695 update which seems to fix this issue for the PC affected by this bug. Just download ans install KB4532695 from this official Microsoft website.
Fix 5 – Add System permission to a folder
If this problem persists with a particular folder then , system permission may be missing from the folder. To set this do this:
1. Do a Right click on the folder
2. Click on Properties
3. Click on Security Tab.
4. If you do not see System in the List of Group or User Name, Click on Edit.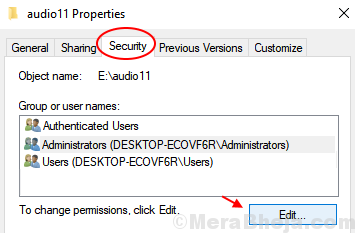 5. Click on Add.
6. Write system in the text box and Click on Check names.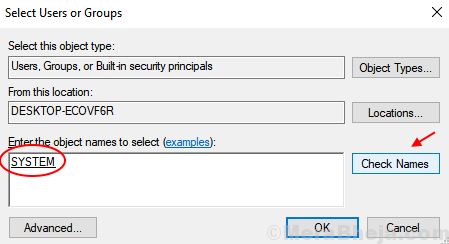 7. Keep Clicking on OK and Close every Open box so far.
Fix 6 – Troubleshoot Search and Indexing
1. Press Windows key + R together and write Control Panel in RUN command Box and Click OK to Open Control Panel.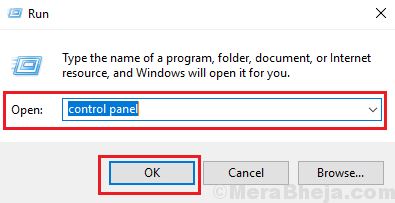 2. Select Large icons in View by .
3. Click on Troubleshooting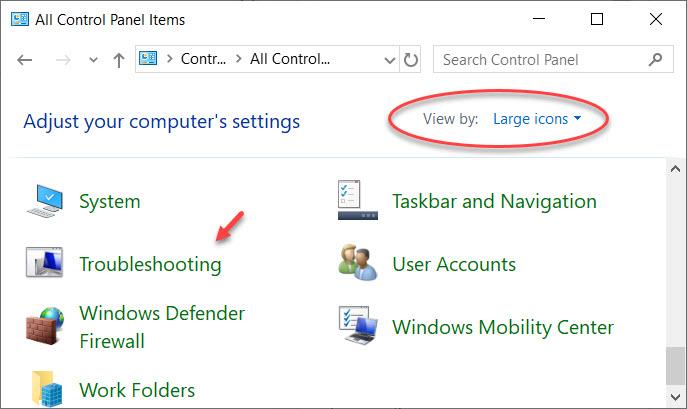 4. Click on View all from the Right Menu.

5. Locate Search and Indexing and Click on it.

6. Choose Files Don't appear in Search Results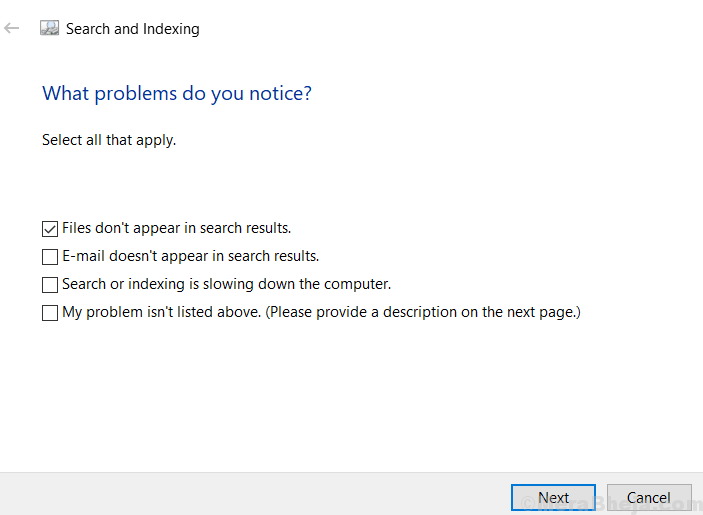 7. Proceed with On Screen instructions.
Fix 7 – Default Apps by protocol
1. Press Windows key + I to open settings
2. Click on Apps.

3. Click on Default Apps from the left menu. Now, scroll in the right side and click on Choose default apps by protocol.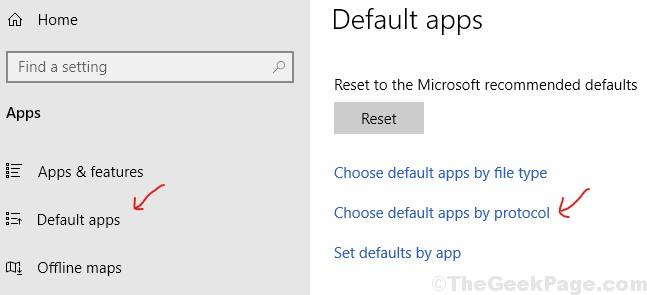 4. Now, scroll and and in the left side look for windows search protocol. After locating it just select windows explorer from the right, if it is not selected.


Saurav is associated with IT industry and computers for more than a decade and is writing on The Geek Page on topics revolving on windows 10 and softwares.