Windows Hello is an interesting security feature that was introduced with the 2018 October Update of Windows 10. Windows Hello helps you to log into your device using facial recognition and fingerprint, instead of the same old login process with passwords.
However, many users report seeing an error message, "Face and Fingerprint Recognition are Not Available in this Device" whenever they try to log in to their Windows Hello enabled devices. Yes, even if you have a Hello enabled device, you may still see the error. So, how do you resolve this issue? Let's see how.
Solution 1 : By installing Hello.inf
Step 1: Press the Windows key + E together on your keyboard to open the File Explorer. Now, click on This PC shortcut on the left and double-click on the C Drive on the right.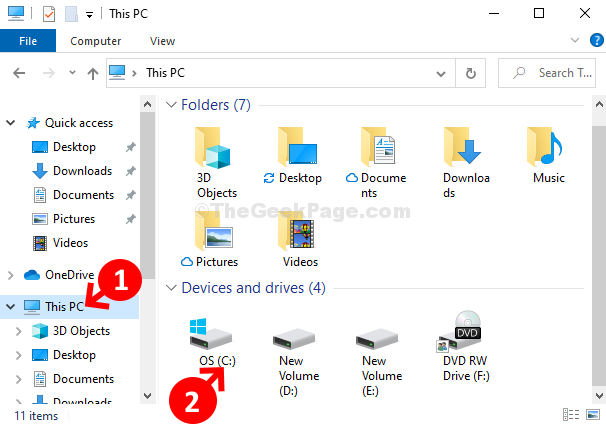 Step 2: Now, navigate to the location, step by step, as shown below, to find the HelloFace setup folder:
C:\Windows\System32\WinBioPlugIns\FaceDriver


Double-click on Windows

Double-click on System32

Double-click on WinBioPlugIns

Double-click on FaceDriver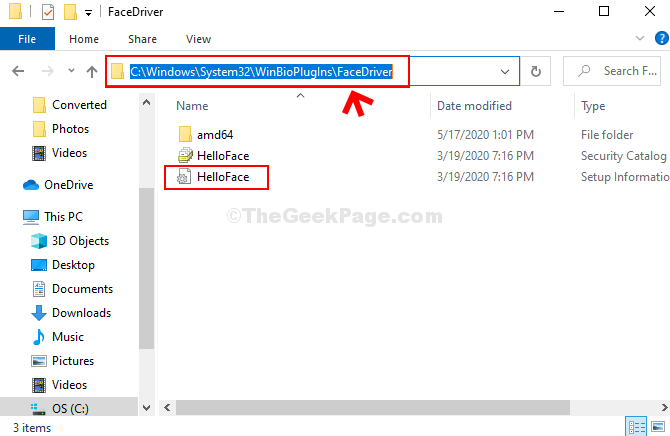 Step 3: Next, right-click on HelloFace setup file with the gear icon and click on Properties.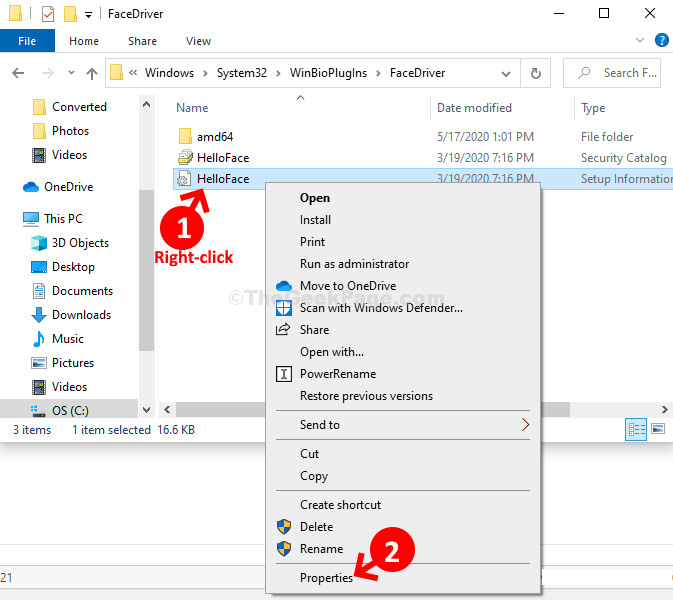 Step 4: In the HelloFace Properties window, under the General tab, check the Type of file section. Make sure the file type is .inf.
Click OK to exit.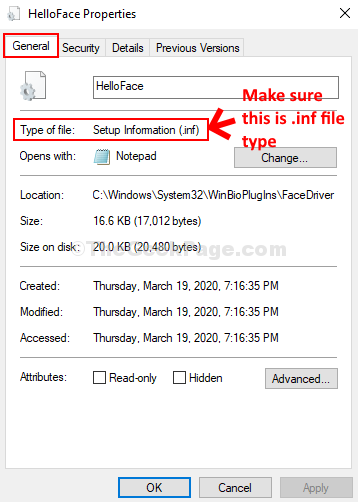 Step 5: Now, right-click on the HelloFace setup file again, and click on Install in the context menu.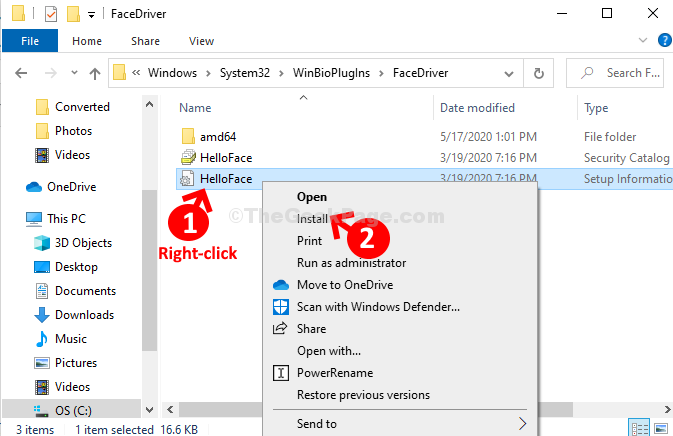 Click Yes on the prompt and let it install. Once completed, you can restart your computer and you will no more see the error.
Solution 2 – Disable and Enable problematic USB driver
1 – Search Device manager in Search box and click on it to open device manager
2 – When device manager opens ups, just expand Universal Serial Bus controllers
3 – If you see a device with a yellow sign on it, Just double click on it

4 – Click on Driver tab
5 – Now, click on Disable device.
6 – Wait for 20 seconds.

7 – Again Click on Enable device

If this problem is not fixed. Right click and Uninstall the driver.

Again Click on Action and then click on scan for hardware changes

Solution 3 – Check Credential manager service
1 – Open run by hitting Windows and R key together.
2 – Now, Type services.msc in it and hit OK.

3 – Now, Double click on Credential manager service
4 – Now, set startup type as automatic and click on Apply

5 – Click on Log On Tab
6 – Check Allow services to interact with desktop
7 – Click Apply and OK
8 – Restart computer

Solution 4 : By using Group Policy editor
If you are on a Windows 10 Pro PC, then you can check local group policy editor for this.
1. Search gepedit.msc in windows 10 search box and then click on search result.
2. Now, browse to the following location in Group policy editor from the left menu
Computer Configuration > Administrative Templates > Windows Components > Biometrics
3. Now, in the right side, double click on Allow the use of biometrics


4. Now, choose enabled.


5. Close editor.
Solution 5 : Reinstall Windows hello devices
You can choose to reinstall windows drivers used for Windows hello devices. These drivers are :-
Fingerprint scanner
Microsoft IR Camera Front
Any other Webcam related driver
Surface Camera Windows Hello
Now, you can uninstall these drivers in device manager and then reboot the computer to get them reinstalled. To do so, just follow the steps given below
1. Press Windows key + R together to open run.
2. Type devmgmt.msc in it and click OK.
3. Now, select the drivers, right click and choose uninstall device.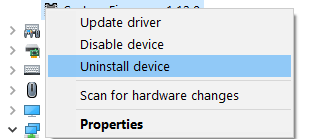 4. Now, reboot your PC.