Windows Hello is an interesting security feature that was introduced with the 2018 October Update of Windows 10. Windows Hello helps you to log into your device using facial recognition and fingerprint, instead of the same old login process with passwords.
However, many users report seeing an error message, "Face and Fingerprint Recognition are Not Available in this Device" whenever they try to log in to their Windows Hello enabled devices. Yes, even if you have a Hello enabled device, you may still see the error. So, how do you resolve this issue? Let's see how.
Solution: By installing Hello.inf
Step 1: Press the Windows key + E together on your keyboard to open the File Explorer. Now, click on This PC shortcut on the left and double-click on the C Drive on the right.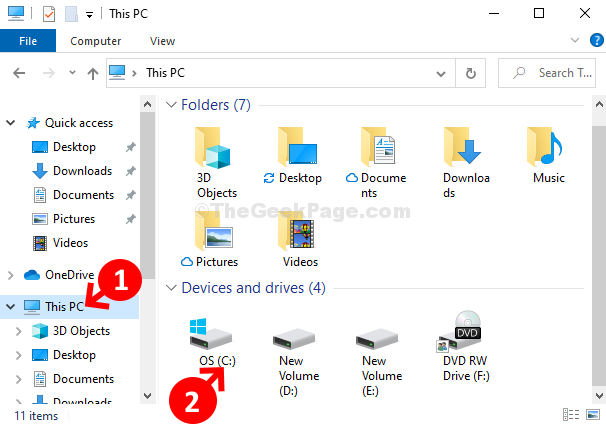 Step 2: Now, navigate to the location, step by step, as shown below, to find the HelloFace setup folder:
C:\Windows\System32\WinBioPlugIns\FaceDriver


Double-click on Windows

Double-click on System32

Double-click on WinBioPlugIns

Double-click on FaceDriver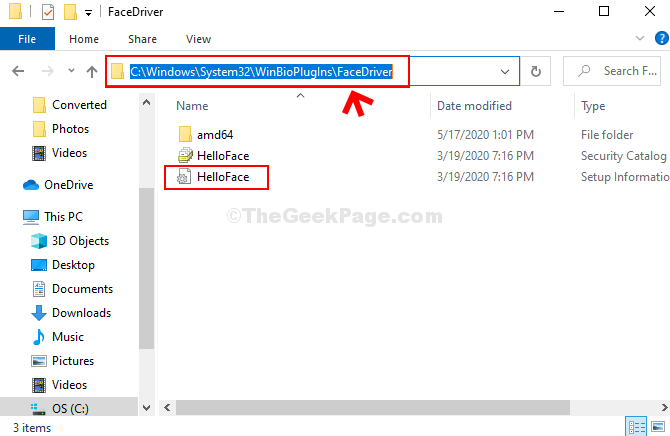 Step 3: Next, right-click on HelloFace setup file with the gear icon and click on Properties.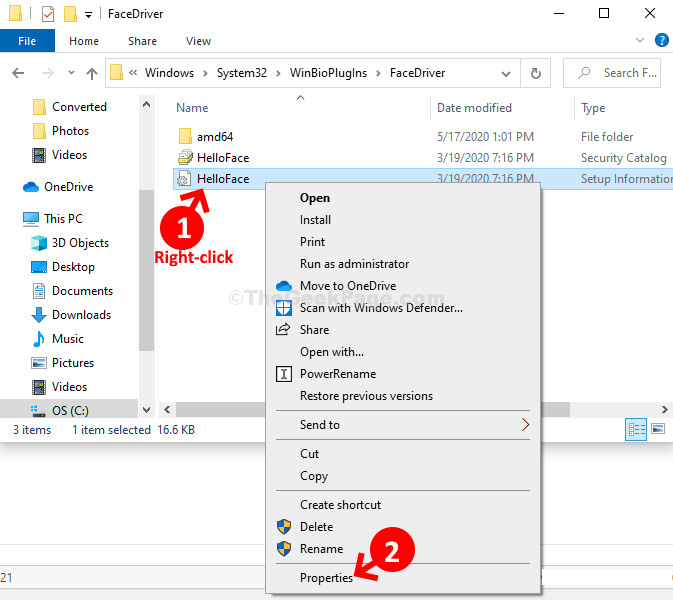 Step 4: In the HelloFace Properties window, under the General tab, check the Type of file section. Make sure the file type is .inf.
Click OK to exit.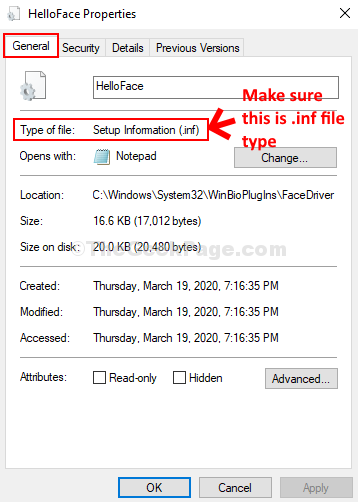 ADVERTISEMENT


Step 5: Now, right-click on the HelloFace setup file again, and click on Install in the context menu.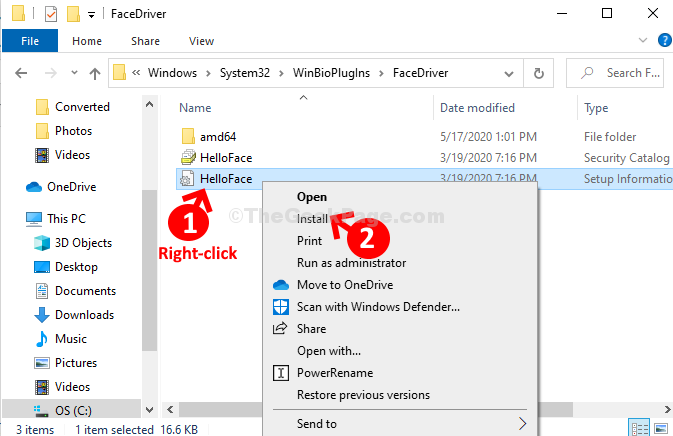 Click Yes on the prompt and let it install. Once completed, you can restart your computer and you will no more see the error.