Top 5 architecture software: – There can be various reasons for a person to look for architecture and plan designing software. You may a student of architecture looking to enhance your skills by practising virtually- it saves material as well as money. You may be a layman seeking to chalk out a floor plan for a new house, or simply interested in juxtaposing room positions and walls to get an idea as to how they would look in actuality if built.
Architecture software can be really useful in preventing regretful experiences later when the home has been constructed a wrong way, which is costly as well as a huge headache for the persons the house belongs to. If you are clear about how you want your house to be built, it is less likely that there will be mistakes in construction, and this can only be guaranteed by the use of a good architectural software.
Also see: – Top free animation software for windows PC
For whichever purpose you require architecture software, the internet offers a wide range of such software, and a lot of them come free of cost, which is the most desirable to all of us. This article will list the top 5 free architecture software so all you have to do if you are confused is, pick one of these, and just download it online.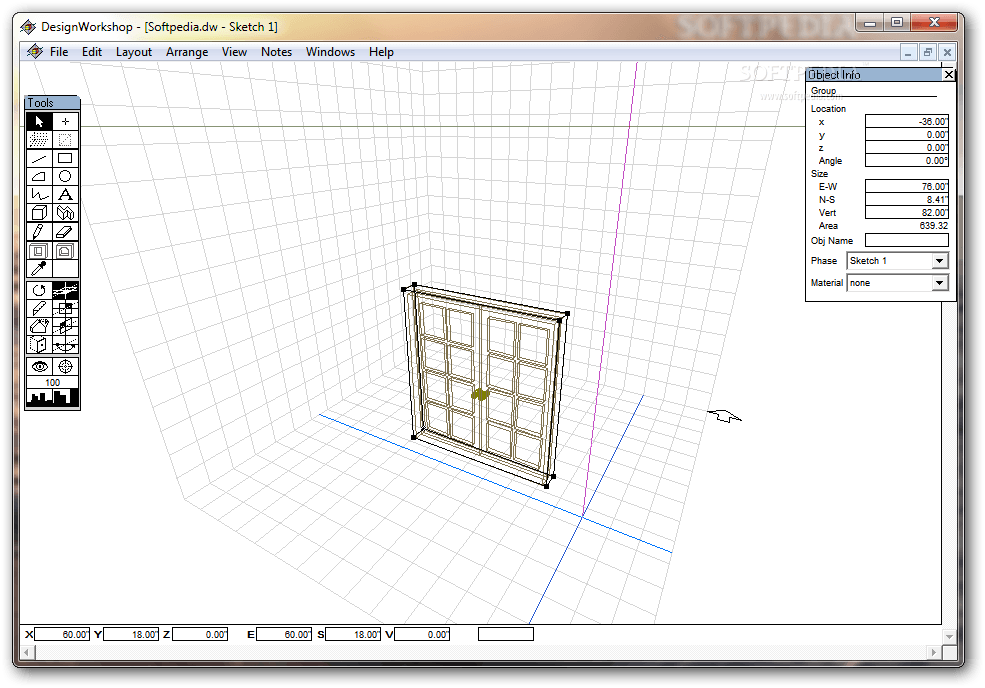 This free software offers 3D design for home and floor plans as well as any landscape you wish to see a realistic model of. The interface is really user-friendly and allows features such as elevation, projection, lengthening, zoom in and out, adding names to objects and materials and a visual walkthrough experience for the user. Text messages can be added, and the user is free to make drawings with a virtual pencil. Shapes like circles and rectangles are also available, and so are the cut-copy options. Users are free to import backdrop images in JPG, GIF, PICT and a few other common formats.
This software is not ideal for floor plans, though you can attempt to use it to create one. Users have complained of more than necessary mouse control, and lack of sophisticated designing tools. This software is great for you if you mainly want to view 3D images of a given space, and are not looking for advanced architecture tools. The simple UI is ideal for a user who is not very experienced in editing and designing online.