Interior designing has become an integral aspect these days for almost every new building construction. Whether it's your abode or office space, all of us want it to be the best, both from exterior and interior. While you spend a fortune on the outer beauty of your property, interior can't be ignored as well. In fact, the interiors of your space are rather more important because you spend most of your day in your office and home.
An appealing interior not just attracts appreciation from friends and relatives, it also makes it a saleable property for future. While there are many who prefer designing their interiors with their own idea, but if you want something like those in the movies, magazines, or on the web, your interiors would need a professional touch.
Also Read:  Top 5 Free Best architecture software for Architects
But, thanks to evolving technology, we now have interior design programs that help you to sketch out ideas on your own. So, if you are up for a DIY project, these programs can be really handy. Here we have listed some of the best interior design software for Windows for your review.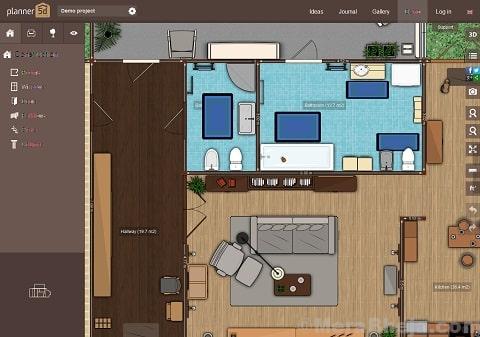 It's easy to use, yet an advanced interior design tool that helps you create a 2D/3D home design. You can create your desired home design in just 3 simple steps. The first step is to create floor plans and design layout in 2D mode. You can even change to 3D to find and edit the design from any angle.
The second step is where you can edit color, designs, and materials to form exclusive walls, floors, or furniture. Finally, using the Snapshots function you can record your design as an image that looks realistic. With an easy to use interface, its perfect for both beginners and experienced alike.
Price: free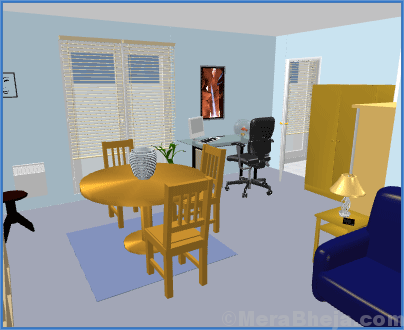 One of the leading interior design software, Sweet Home 3D is a free application that helps users draw the plan of their own property, arrange furniture, and view the results in 3D. Using this tool, you can draw either a straight, round, or slanting walls with accurate dimensions. You can use the mouse or the keyboard for this purpose. You can then add doors and windows to the walls and bring them to the plan. The tool then determines the holes in the walls as preparation measure.
You can then insert furniture from a detailed catalog arranged in categories, like hall room, bedroom, kitchen, etc. It also allows you to change the size, color, placement, texture, and location of the walls, floors, ceilings, and furniture. Moreover, you can view the design in 3D from an aerial view. Annotating the plan, creating realistic images, importing the design, print or exporting in PDF and other major formats, are some of its other major features.
Price: free