Whether you are a beginner or an expert in the field of animation, a great animation software is what you need apart from the other programs and tools. Making your own animated movies voiced by you and with cartoon characters made by you is some fun, isn't it? Okay, we understand that you are an animation student and since you are looking to make a career out of it, you may already have access to all the required tools in your institute, however, what if you want to create a setup of your own? The first thing that can be your road block is the steep pricing for a good animation software.
But no worries, as fortunately there are many animation software available online which are not only absolutely free of cost but are also equally effective and competent. These free alternatives do a great job to meet your needs for those animation projects that you have been waiting to take up. The list we have created today includes the best from each category that is, 2D and 3D animation software. While you can create some awesome animation using the different tools they offer, it also allows you to transport tools in various formats, make use of image animation tool and many others.
If you are an animator who is full of creativity, turn your ideas into reality using these best free animation software for windows users.
Top 5 2D Animation Software for Windows
Krita is an open source Free animation tool which you can use on your Windows computer with ease. Its a good tool for those who are beginning their journey of animation. You can use this tool more effectively, if you are using a tablet or a touch screen PC , because hand drawing different shapes for different frames can be a bit difficult with mouse. It comes with pre included Vector and text and a lot of Brush styles which you can use in your animation projects.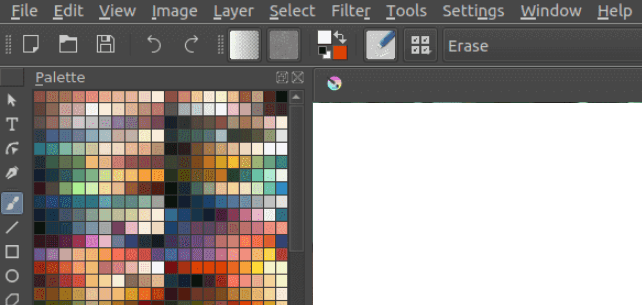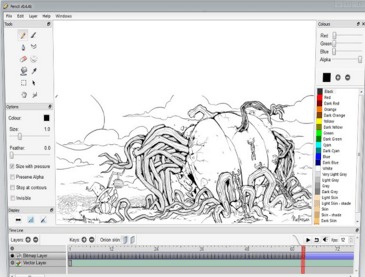 Pencil is a free open-source software that helps you create 2D animation effortlessly. It is easily the most versatile animation program in the 2D category and offers some of the stunning features all for no charges attached. It allows you to bring out your creativity with this simple yet innovative tool through colorful 2D graphics.
Even though its interface looks extremely simple and immaculate, it comes stuffed with all the important tools that are offered by some of the paid programs in the category. While it aids both the bitmap and vector images, it also supports multiple slabs and owns an inherent set of illustration tools that helps you to bring in graphic pictures or draw them on the spot prior to the animation part.
Some of the other features offered by Pencil includes determining the frame rate, sound and image import, adding colors and more. As an added bonus, this program also helps you to export your graphics too .FLV, Flash Video (SWF), Movie and to many other formats.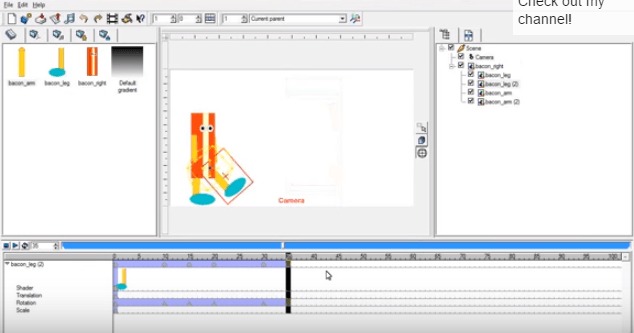 Creatoon is an extremely user-friendly, straightforward and instinctive software that allows you to create 2D animations in cut out fashion and add several special effects to the same. The interface may look quite simple and out-of-date, but the software can carry out some of the complex tasks that can produce remarkable results.
It offers menus on each side of the working area in order for you to have quick access to the main features. Even though the interface is not customizable, but it is properly arranged for you to have a clear view of the project in process. While it allows you to determine the frame rate per second along with the height and the width, it also lets you select the format of the project file.
Moreover, you can add special effects to your animation using Creatoon, conveniently store your tasks manually or simply just let it save your tasks automatically every 5 minutes. You even have the option to personalize the drawing tool and make it act according to you. The program lets you segregate your animation elements in slabs that enable you to make the required changes swiftly. While you can tweak the preciseness of the sketch tool, it also allows you to play with the progression of your brush movements.
Overall, Creatoon is a software that enables you to create animation effortlessly with advanced features making it the perfect solution even for the beginners.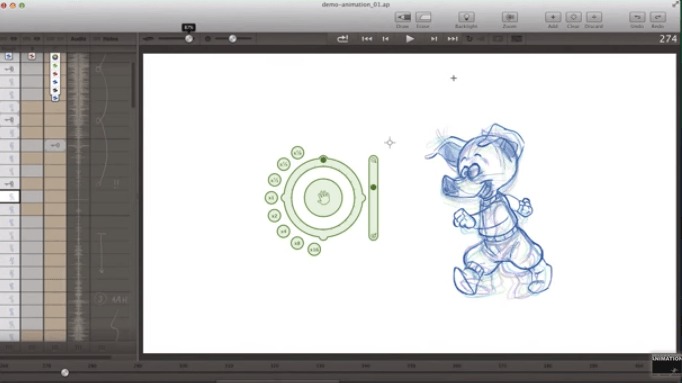 One of the best 2D animation software around, Plastic Animation Paper offers you uncomplicated and powerful tools to convert your ideas into beautiful cartoons and animation in 2D for no charge. This program is created for those expert animators who need a quick and compelling solution, apart from being instinctive and extremely easy to work with.
Plastic Animation Paper manages your swift sketching movements, your process of rough sketches and space where you animate. It provides you real-time suggestions and an easy process that helps you to analyze your concepts for a particular movement quickly, a specific character or your upcoming action sequence and helps you to easily create it with your hand.
Among its key features is the sketching space, adding color to the sketch, setting the frame speed, zooming in and out, insert music and more. Once you are finished drawing you can save them in different formats, viz. AVI, PNG, TGA, GIF and other formats. While this software is available for Mac OS X and as an iPad app, it is also available for download for Windows PC absolutely free of cost.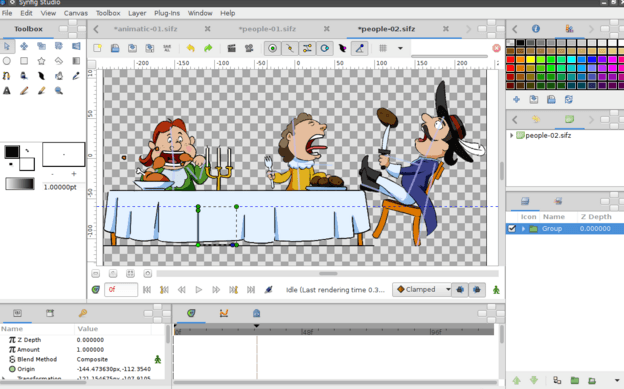 Synfig Studio is an open source and a multi-platform free software that allows you to create animations in 2D and its design is quite close to that of Pencil. However, the major difference among the two is the fact that Synfig comes with a sharp learning curve due to its avant-garde features and amazing results which you can definitely achieve once you have mastered using its tools at a professional grade.
The interface of the program is segregated into four separate windows that are, tools window, editing window, navigator window, and parameters window. Once you attain the skills of using the features efficiently, you can create superior quality cartoons, animations, and movies. It is based on vector and bitmap technique.
Since most of its elements are based on vector and all slabs are developed parametrically, only pixelation will appear in the imported raster pictures and not the inherent items when modifying the target result of the project. The keyframes of the animation are automatically appended by the PC which leads to a steady motion.
The artwork will be able to comprehend a far wider variety of pixel glow using the "High-Dynamic Range Imaging" or HDRI which uses the mathematics of floating-point in the image computation, thereby leading to improved lighting effects and color formation. The best part is that the sketching tool already scans the pressure receptiveness route off your favored tablets that helps in natural line weighting and more.
Synfig offers complete support for gradient routes that enables the animator to insert soft shading to his drawing effortlessly without the need of sketching the animation on each frame separately. It also offers a host of layers that includes gradients, transformations, fractal, geometric, etc. Apart from Linux and Mac OS X, Synfig Studio also works with Windows and is available to download for free.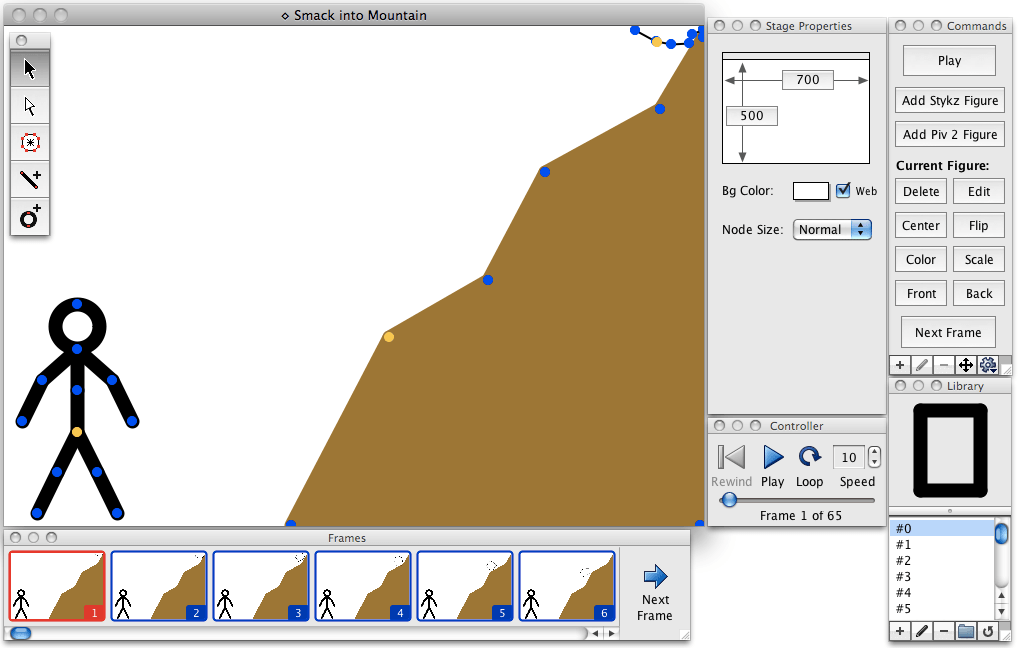 Stykz is a completely free of cost software that enables the animator to create compelling 2D animations. It supports mostly all chief operating systems that include, Mac, Linux, and even Windows. The full version is available to download completely free of charge and offers plenty of handy tools that assists you to create great animations on a user-friendly interface.
It is a software that allows you to draft your animation before you step into the painting and animation in full bloom. It is the first cross-platform stick figure animation software across the globe that helps you develop, edit and preview your creations. Stykz is strikingly similar to the Pivot StickFigure Animator as it adapts some of its features along with some of its own unqiue features.
It brings in the .stk files of Pivot 2 and Pivot 3 in order for you to be able use the prevailing files that you developed or downloaded from Droid.org or Darkdemon.org in .stk format. Stykz is based on frames, hence you can work on each frame of your creation to finish it perfectly. The Onionskin feature allows you to view what was in the earlier frame that helps you to tweak your present frame conveniently.
There are no hidden charges or any license needed to use Stykz in its complete potential.
Top 5 3D Animation Software for Windows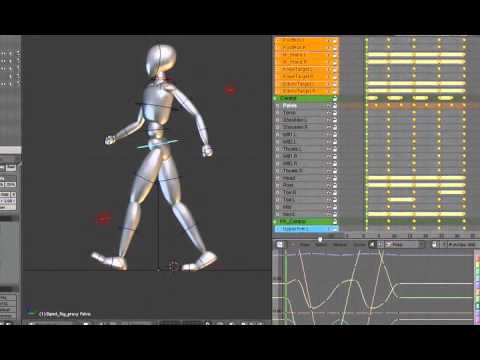 Blender is one of the most popular free animation programs that is used by many expert animators, video game specialists, scientists, students, VFX professionals, studio artists and more across the globe. It is open source software under constant development and that helps you to create amazing 3D animations completely free of cost.
Even though it requires a steep learning curve for the beginners and will take a time to get hold of it, if they manage to use even 50% of its functionalities it will produce extraordinary results. Blender offers a host of tools for lighting, modeling, animation and video post-conversion operation and many others. It also provides cross-platform functionality and works with a majority of the operating systems like Linux, Mac OS X and Window.
In order to achieve a smooth performance, its interface makes use of OpenGL. Since Blender is a community-based program licensed under GNU, any professional, video gamers, etc. can make big or small modifications to its code base. This causes the addition of new functionalities, receptive bug fixes, and improved handling.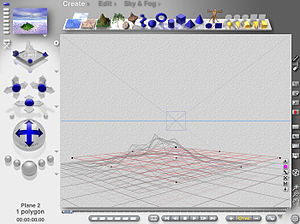 Bryce is not exactly a traditional animation software but rather works as a landscape generating a program which is hard to find in the genre. The quality of the suit is pretty good and the download is free of cost. It has really carved that niche in the Terragen department which is both uncomplicated and detailed as per your requirement based on your project level. It works perfectly with most of the other modeling programs in the category.
Bryce is a prize-winning, feature loaded and fun 3D animation and modeling package developed to enable new users to create and provide surprising 3D surroundings in minutes. It blends extraordinary capacity with an inventive interface that is exceptionally user-friendly. You can add special effects like people, wildlife characters, sceneries and more to your drawing using the DAZ Studio character component. You can add these effects over and above the landscape, rocks, water, clouds, vegetation, sky, fog and composition for which Bryce has been known since its inception.
The free version of Bryce offers limited features; however, the pro version offers unlimited functionalities. It is available to download for Mac and Windows for now.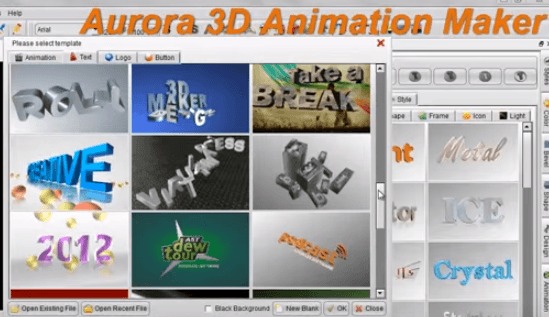 One of the widely-used animation suites across the globe, Aurora 3D Animation Maker offers a wide range of features to develop ceaseless animated effects in your film. While you can insert some really cool special effects to your drawn images and films using its user-friendly interface, you can also add your own watermark or logos to your mages and videos with special effects.
Not just that, it also allows you to convert your text to a super 3D animation that accentuates your stuff while creating web pages or editing a video. You can also manage all the facets of your animation that includes the duration and the playback rate. Using Aurora 3D you can also apply some attractive effects like fireworks, snowfall, flames and more., or you can also implement motion effects like, Cubic, Quad, Linear, etc. to add movements like twists and bounce.
Once you are finished with your animation creation and you are all set to place it on your website, Aurora 3D gives you the choice to transport it to Flash (Windows), GIF or Video formats. Moreover, you can also create 3D video titles, super 3D logo animations or amazing 3D text with this program.
The software offers a free trial period so you can try many of its awesome features at no cost during that time frame.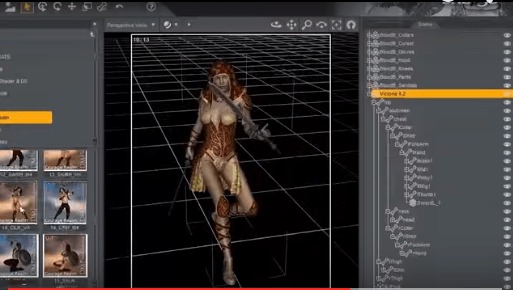 Daz Studio is a compelling and 3D animation creator suite that is not just extremely user-friendly, but also comes packed with rich features and functionalities. Whether you are an amateur animator or a seasoned professional, DAZ Studio is just the right bet for you. It allows you to create a free account once you sign up. The design engine is as fast as light travels and boasts of a massive library that contains pre-developed component matter helping you to develop animations in a jiffy.
It comes with a wide range of new features that includes NVIDIA Iray that is a fresh photoreal render tool with analogous items to help create life like renders such as, HDR photo environment maps and a caustic sampler. It also comes with Bloom Filters, NVIDIA Iray Drawstyle that enables you to preview the finished animation inside a Viewport, NVIDIA Iray Uber Shader (a single shading tool that blends three different shaders), NVIDIA Material Definition Language (includes material properties like, surface color, reflection/refraction, emission of light, and volume diffusion and intake characteristics), Draw Settings Pane, Light Category Support and many more useful features.
Overall, it is a wonderful 3D animation software that may require a steep learning curve, but is extremely helpful for those professional projects and is available to download for Mac and Windows for free.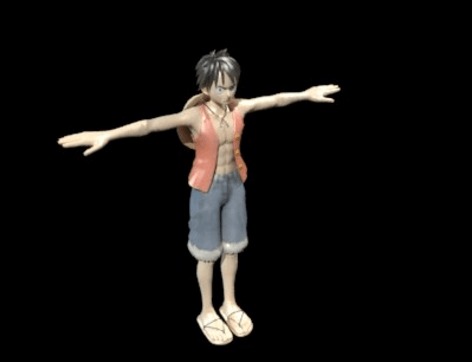 Clara.io is a fully functional cloud-based software that helps you with 3D animation, modeling and rendering all for free. It is a web-based tool that does not require any plugins for your browser to function. Apart from featuring a great arrangement of polygonal modeling and skeletal animation, it also boasts of a user base of over 80,000 which form a solid community where people meet and discuss while they shop.
It offers modeling features like, sub-object editing, wide range of mesh instruments, subdivision surfaces, operators, etc. once you are done with your animation development, Clara helps you to import your files into over 30 3D formats such as, Collada, Blender, Babylons, STL, FBX, STEP and many more in the league.
Clara comes with a large library of photorealistic material that offers simple yet advanced materials with adjustable lighting setup in super-fast speed. It is a cross-platform tool that works with a majority of the browsers and OS that includes, Firefox, Chrome, Edge, Mac OS X, Linux, Android, iOS and Windows.
Its interface is easy to use with receptive work process where you can Undo, Redo, Drag, Drop files anywhere. Additionally, you can also customize, stretch, blend, and also develop Custom 3D viewers of your own. It allows you to even share your work easily suing galleries where it features a wide range of 3D models and also offers an interactive option with the help of jQuery. Moreover, Clara also allows editing by multiple users at the same time with a pre-user license.