Microsoft has finally unveiled its new operating system, known as the Windows 10.  Although there are many things to get excited about, the new operating system from Microsoft comes with many flaws. One such flaw is the Headphone not recognized issue. Some users find it really annoying when they have to watch a video or something. So we are bringing you three different methods by which you can possibly fix the issue.
Also read:– Fix audio volume problems in windows 10
Methods to fix Windows 10 not recognizing headphones:
Method 1: Update Audio Driver
Press Win and X keys together. You will see a list of options, from which you will have to click on Device Manager.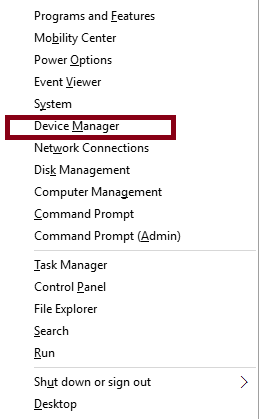 In the Device Manager tab, expand Sound, Video and Game controllers by clicking on the same.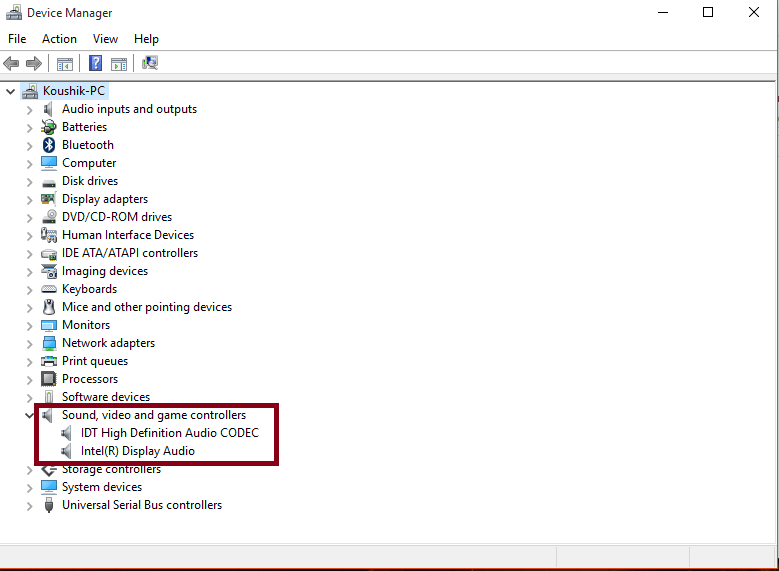 In the expanded list, find your Audio Manager, right click on it and click on Update Driver Software.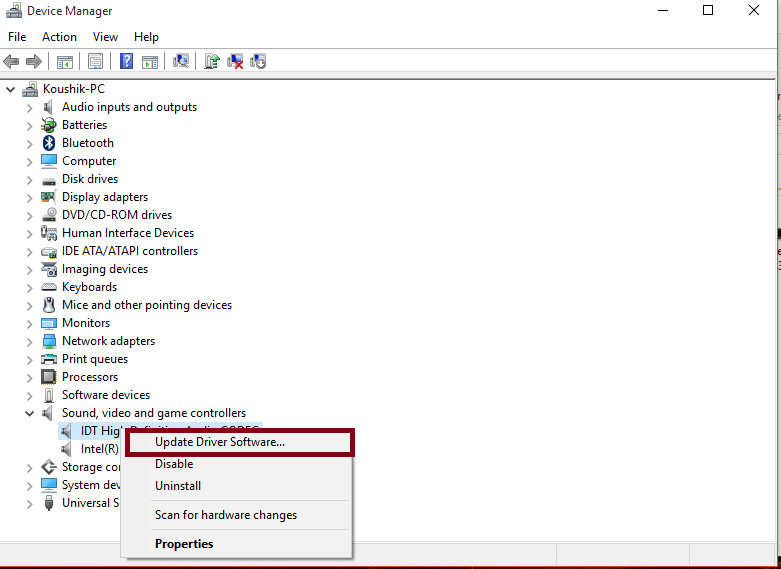 A window appears as shown in the figure below. Click on Search automatically for updated driver software and follow the on-screen instructions.

Method 2: Change Default Sound Format
Right-click on the volume icon that appears in the system tray. A list of options appears from which you will have to click on Playback devices.

A Sound window appears which has four different tabs, namely Playback, Recording, Sounds, and Communications. Click on Playback tab. A list of playback devices appears. Your default playback device will be the one with a green tick on it. Double click on it.

Another window opens up. Click on the Advanced tab.

Click to pull down the menu in the Default format section and select any one of them.(There is no specific one that can be mentioned because this differs from system to system)

After you have selected any one, click on "test" button to see how perfectly the sound is coming.

Method 3: Roll back Headphone Driver
In the first fix, you were asked to update your Headphone Driver. If updating your Headphone driver does not fix the issue, then you will have to try and roll back your driver software because sometimes it is the new software that is causing the problem and rolling back to the old version of the software fixes the issue. In Windows 10, you can roll back a driver software by following these steps:
Right-click on the volume icon that appears in the system tray. A list of options appears from which you will have to click on Playback devices.

Now double click on Communication Headphones.

A window appears, which has a general tab. Click on Properties which is seen under Controller Information.

Another window appears where you will have to switch to the Drivers tab.

Now click on Roll back driver button and follow the onscreen directions.

Any of the above-mentioned methods will probably fix your issue of Headphone not getting recognized.
You can also download this PC Repair tool to Locate and Fix any PC issue:
Step 1 - Download the Restoro PC Repair Tool
Step 2
- Click on Start Scan to find and Fix any PC issue automatically.