In this article, we'll follow certain methods on how to display Advanced Boot Options in Windows 10- :
Read: How to boot into safe Mode in windows 10
how to display Advanced Boot Options in Windows 10
Method 1: Using Start Menu
Click on the Start icon positioned at the bottom left corner of your screen. Click on "Power" and then click on "Restart" while pressing the "Shift" key.

Method 2: Using Command Prompt
Advanced Boot Options can be accessed through Command Prompt. The steps to do this method are as follows:
Step 1:
Right click on the "Start" icon positioned at the bottom left corner of your screen. Click on "Command Prompt (Admin)" to run command prompt as administrator.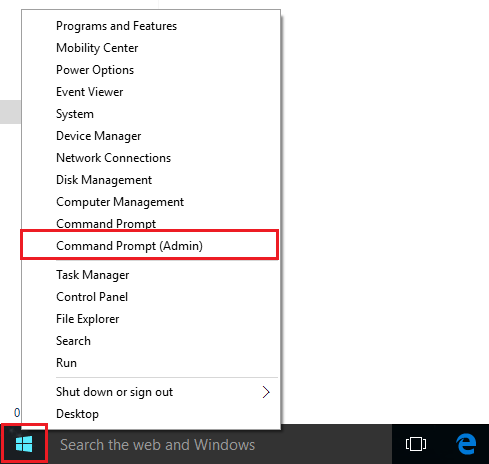 Step 2:
Type the following command:
Shutdown.exe /r /o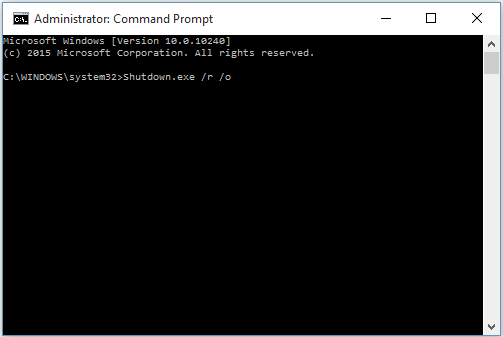 Note: This method will restart your computer and you'll be allowed to access Advanced Boot Options.
As we have reached the advanced level of computing, huge impetus is given on hardware functionalities of computer systems. Now days, Processors which are being made are extremely fast. They are so fast that they provide user a Graphical User Interface (log-in screen) before having a look on several boot options. The lightning speeds of processors have made it difficult for the users to use hardware interrupts.
Hardware interrupt is described as "using the functionalities of keyboard to work on different booting options" before the OS starts to boot. These boot options includes "BIOS options" and "Safe mode". A user can access these options by pressing "Del" and "F8" keys respectively.
As the processing speeds got higher, the time frame to use these options became too less. This made Windows to provide another feature, named as "Advanced Boot Options". This option was also included in Windows 7/8. It was provided in Windows 10 with upgraded features.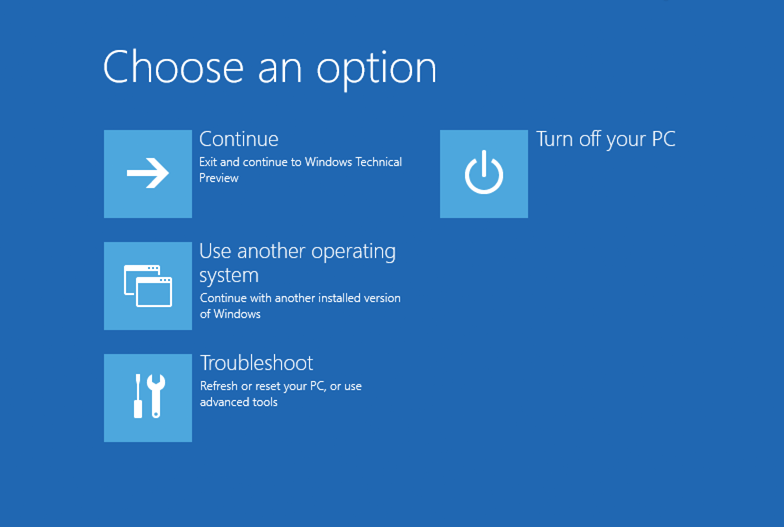 Advanced Boot Options includes various features such as Troubleshooting, Resetting PC, Uninstalling previous builds and Continuing with another installed version of windows. This feature can be seen in the Screenshot given below: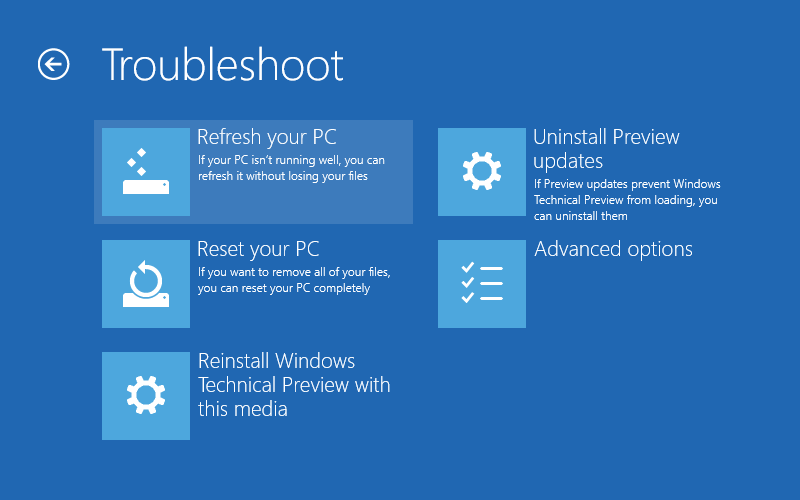 The troubleshoot feature helps in diagnosing windows. Some of these features include Refresh, Reset and Reinstall current Windows version. These features can be seen in the screenshot given below:


Saurav is associated with IT industry and computers for more than a decade and is writing on The Geek Page on topics revolving on windows 10 and softwares.