Combase.dll is an operating system file for Windows that takes care of the proper functioning of the programs on your computer. The instructions and functions to run the EXE files are contained in this DLL file. Many users have reported seeing the error that says combase.dll file not found while installing or opening any application on their Windows PC.
Read this article to find solutions to overcome the combase.dll file missing error if you are facing this on your computer.
Fix 1 – Run an SFC and DISM Scan
1. Open Run using the Windows and R key combination.
2. Type cmd and press Ctrl + Shift + Enter to open Command Prompt as Administrator.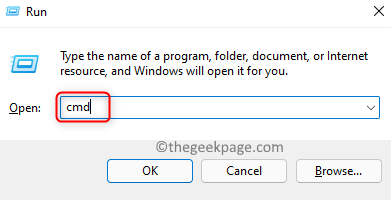 3. If the UAC prompts you, then click on Yes.
4. Enter the command given below
sfc /scannow




5. Wait for some time until the scan completes. Restart your PC and check if the error occurs while using or performing an application install.
6. If the error still persists, open Command Prompt as administrator again.
7. Type the following command to run the DISM tool to repair and restore PC health.
DISM /Online /Cleanup-Image /RestoreHealth

8. Reboot your system once the scan completes. Now check if the problem is resolved.
Fix 2 – Re-register the DLL File
1. Press Windows + S and type cmd in the search box.
2. Right-click on Command Prompt in the search result and click on Run as administrator.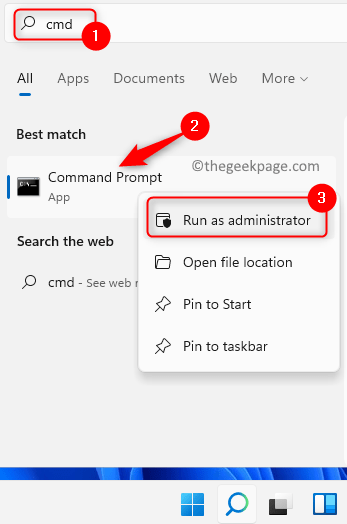 3. Type the command below to re-register the DLL file
regsvr32 combase.dll


4. Wait until you see a message saying that the DLL is successfully registered.
5. Once this process completes, check if the issue still exists by performing the operation that had raised it.
Fix 3 – Reset or Reinstall Windows
If the above two fixes have not helped you clear the combase.dll missing error, then perform a reset or reinstall of your Windows PC. This will help restore your PC to its original state and in turn fix the error.
Follow the steps in the given links to perform a reset for Windows 10  and  Windows 11 systems.
Thanks for reading.
We hope this article must have helped you fix the error associated with the combase.dll file. Comment and let us know the solution that worked for you.