The Printer queue is something which helps the users to decide which order the printing jobs are given attention. This also gives the users to handle the print operations such as pause or stop any print jobs. Sometimes, you must have observed that the print command is stuck and printer is not able to execute the print command. This must be because of Printer queue overload. Therefore it is better to clear the printer queue and try to execute the print command again. If you are wondering how to do it, this post will help you with how to clear printer queue in windows 11.
How to Clear Printer Queue in Windows 11
Step 1: Press Windows + R keys together to open Run dialog box.
Step 2: Type services.msc in the run box and hit the Enter key to open Services app.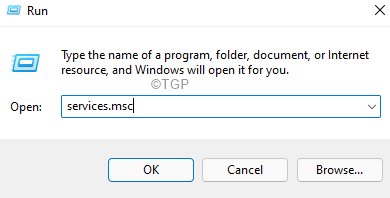 Step 3: In the services app, locate Print Spooler service and right click on it.
Step 4: Then, Click Stop from the context menu as shown below.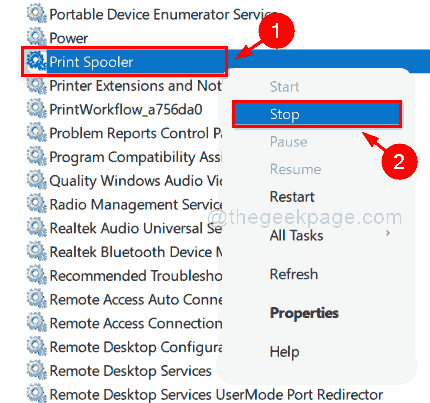 Step 5: Once the Printer Spooler service is stopped, Press Windows + E keys together to open File Explorer.
Step 6: Then, Copy and Paste the below given path in the address bar of the File explorer.
C:\Windows\System32\spool\PRINTERS
Step 7: If you get a warning window saying you don't currently have permission to access this folder, then Click Continue button to proceed and get permission permanently.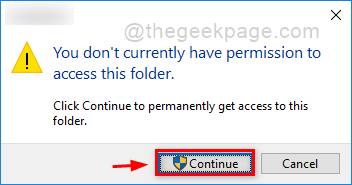 Step 8: Once the folder is open, Press CTRL + A keys together to select all the files in that folder.
Step 9: Then, Press SHIFT + DELETE keys together and hit Enter key to permanently delete all the files in the folder.
Step 10: Now you can see that this folder is completely empty.


Step 11: Now go back to Services app.
Step 12: Locate Printer Spooler service and right click on it.
Step 13: Then, Click Start from the context menu to start this service.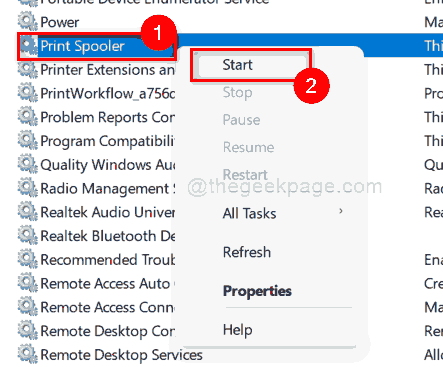 Step 14: Close both File explorer and Services app.
That's it folks!
Hope this post was informative.
Please leave us comments below.
Thank you.