Back in August 2003, when Skype was first officially launched, it was a huge deal. Video chats over the internet suddenly got a lot simpler and easy to use. Thus a lot of people started using it, which resulted in its huge success. Skype connected people all over the world for a nominal charge, which is of course now free. The company, over the years, introduced many features and made Skype one of the top tools used for video chatting and VoIP calls. People connected to each other on Skype, can also text each other, receive calls, send and receive images and other files with each other.
Recommended: 5 lesser Known whatsapp Alternative
But now that we are in 2015, Skype has some serious competitors. Although it is still among the top utilities for video conferencing and video calling over the Internet, Skype is not able to cater to every user's needs due to its design limitations, so if you are also looking for some alternatives for Skype , look no further.
Update : With introducing video calling feature Whatsapp has become one of the biggest Skype alternative on Mobile.
Best Skype Alternatives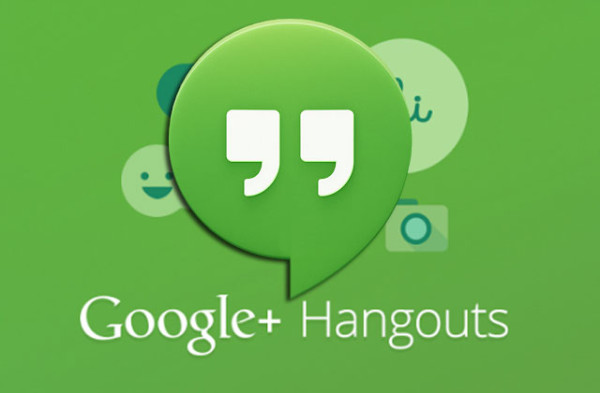 Google is a major competitor when it comes to offering VoIP and video calls over the Internet. Google offers ,Google hangouts integrated with google+. Google Hangouts is exceptionally full of features, free features when it comes to functionality. You can chat , text, VoIP call or Video call over the internet via google hangouts. Not only that you can also group chat, with your friends, colleagues, relatives, anyone you like, for free. You can have up-to 10 members simultaneously in a group chat, in Google Hangouts and chat with all of them. If you are not a resident of USA or Canada, Google will charge you a nominal fee, when you use VoIP calls via Google Hangouts. The amount Google charges for this service is the lowest when compared to its competitors, making it a great choice for you. Apart from using the usual services, you can also use Hangouts on Air. This service allows you to broadcast your Hangout, around the globe simultaneously. You can use this feature to broadcast interviews, discussions, performances etc, around the globe to make it available for everybody to watch. Google will also post a video of this hangout on your Youtube channel via your YouTube account so that you can view it later as well.
What sets Google Hangouts apart from Skype is that Skype requires you to download a third party program, on your Pc in order to use Skype, where as Google Hangouts only needs your login information for a google account or a google+ account, to log into Hangouts and then you can start a VoIP or Video call directly from the browser. This makes it much easier and hassle free to use, and can also be used easily on various different platforms and devices.
FaceTime is another service out there that offers the ability to make video calls over the Internet. Sadly, this service is exclusively available only for iOS and Mac users. Apple natively launched its Video calling application, FaceTime to connect all the users on apple devices. FaceTime offers you the ability to make HD quality video calls to all other FaceTime users free of cost, and share your moments.
FaceTime comes bundled with most apple devices, if not , you can always download it from the AppStore.
These were some of the top alternatives to Skype out there, you can use the service that is most useful to you.
3- UberConference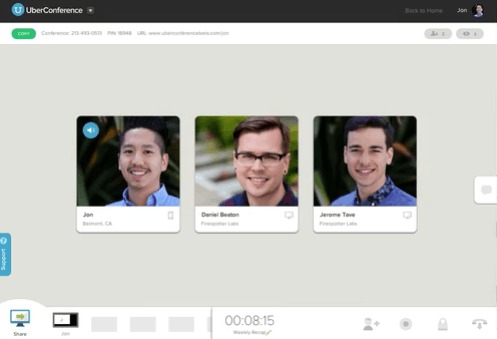 UberConference is a trusted and widely used service when it comes to Audio Conferencing. People around the globe, corporates and citizens alike, trust UberConference for an uninterrupted and service and flawless experience. It does not offer Video Conferencing or Video chat but can allow you to audio conference with up-to 100 persons at once. It also has many important features that make it an ideal candidate when it comes to Audio Conferencing over the Internet.
It offers both , a paid and a free membership. The free membership just has restricted access to all the features, and hence you may want a paid membership if you plan to use them to their full extent. Even though, both memberships offer these in common
– You can have Unlimited Conferences online in both the memberships.
– Free members can conference with up-to 10 members, where as paid members can conference with up-to 100 users.