How To use WhatsApp Video Call Feature And Make Video Calls:- Are you aware of the recently rolled out feature of WhatsApp? Wondering what it is this time? It is the video calling feature. But you won't see an extra video camera icon or anything in the WhatsApp layout telling you about this latest feature release. Yeah, you could say that it is sort of hidden. But don't worry, we can uncover it and start making video calls absolutely free of cost.
STEP 1
Launch WhatsApp and open the chat window of the person with whom you want to make the video call. Click on the Call button at the top of the screen. Earlier, this button was exclusively used for making audio calls. Now it has got one more purpose, that too, a hidden one.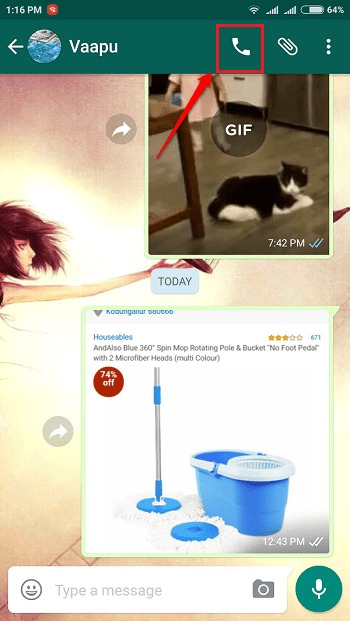 STEP 2
Once you click on the Call button, you will be provided with two options. You can either choose the Voice Call option or the Video Call option. Obviously, we are here to uncover the hidden video call feature in WhatsApp. So let's go ahead with clicking the Video Call option.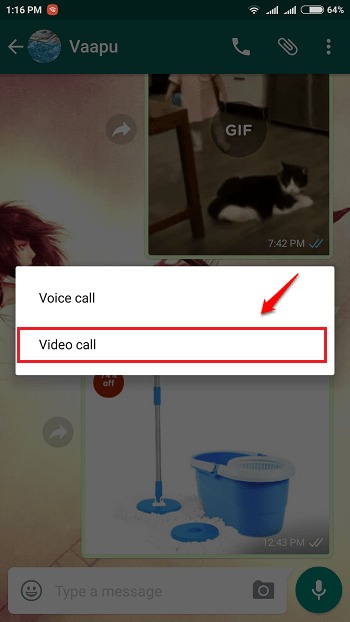 STEP 3
That's it. Now wait for the call to get connected and for the called party to answer your call. I should say that the picture quality for video calls is pretty good.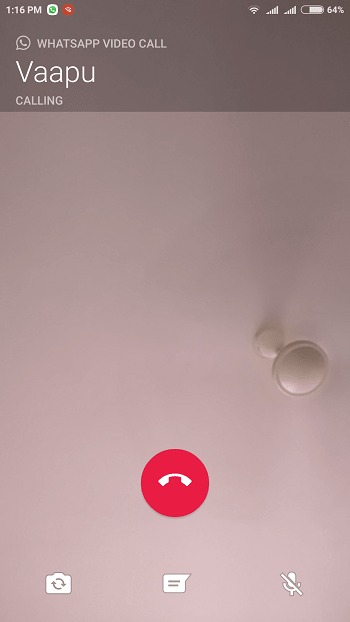 STEP 4
While on call, you can swap between the front camera and back camera by clicking on the Swap Camera icon as shown in the screenshot given below.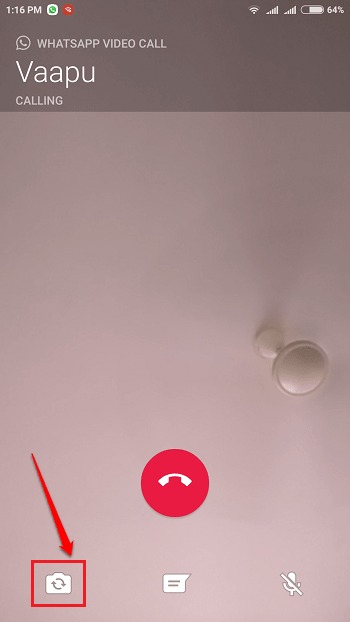 Do not just settle with voice calls anymore when you can easily place video calls, that too for free of cost. If you have any suggestions or doubts, please let us know by leaving comments in the comments section. We would be happy to be of help.