Device drivers can be tough to handle without any prior knowledge or some kind of help. But, a driver is a crucial software component of a desktop or laptop that lets the device communicate with an operating system.
Drivers are something which need to be installed on a freshly bought PC or laptop, from the official manufacturer website. For the installation, you must know the exact model of your device and your operating system guidelines.
Moreover, the drivers have to be regularly updated to make the PCC hardware function in the right way. While some of the drivers get updated automatically on their own, some are updated with the Windows OS update. There is also a default Windows updater app that helps to install the essential drivers automatically to your device as the need arises.
Given that this option pretty slow and time consuming, you can find some dedicated software that can check all the drivers installed and update them automatically without any complication. Here's a list of some of the best driver update software for Windows devices (PCs and laptops) for your convenience.

Driver Booster tops the list due to the fact that it makes the driver update a lot simple and that it's free. You can schedule the app to automatically find any drivers that are outdated. On the discovery of new updates, the user can easily start downloading them from within the program ensuring that you do not need to open a web browser to access them.
One of its strong advantages is that, before the driver is installed, you can see how the new version of the driver compares with the newly installed driver. The fact that the program creates a restore point before the driver installation if in case there's a problem with the installation, is something that makes the app stand out.
Price: Free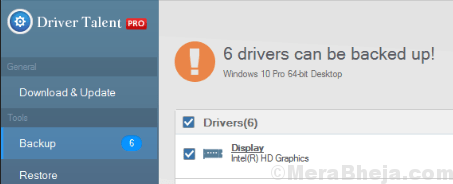 Driver Talent is an extremely easy and user-friendly driver updater that scans your device for all the available drivers. The software then identifies the outmoded ones, the ones that are broken, or if any missing drivers and fixes the issues accordingly, in just one simple click.
As you install and run the software and click the "Scan" option, it gives all the details related to your drivers. The program can also check the drivers for graphics card for video, sound card for audio, network wired and/or wireless adapter, motherboard, USB, printer, mouse, keyboard, scanner, and other devices.
Additionally, the program can also create a driver pack for the existing PC or for the one you want to use. For this, you must select the Pre-download option and select the required option. But, if you want to create a driver for another device, you need to import its hardware profile.
Price: Free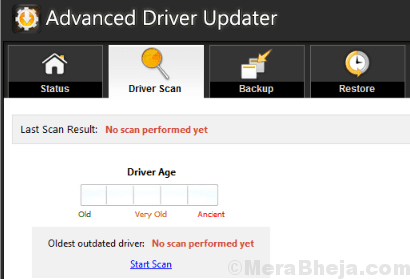 Advanced Driver Updater is a neat and stylish software, designed by Systweak Software that helps to update your drivers on your device. All you need to do is to scan your device once the software installation is done, and the program would identify the outdated drivers. After this, it will request for your permission to update them and that's how it's done.
Moreover, the program lets you take backup of drivers on your device which can be regained/restored any time. The best part is, that it's available in different languages across the world such as, French, Spanish, Italian, and more. It's compatible with all Windows XP and above.
Price: $29.95


If you are looking for a free driver updater software, then you can definitely give Ninite Updater a try. Some of its major features involve, checking for updates to more than 90 programs in the background as you work, alerting you of updates and accordingly install clusters of them in just a few clicks, and skipping and ignoring specific updates or app completely.
It's a simple, yet effective app and that's where it excels. Once installed it takes the entire onus of tracking the programs and taking necessary action whenever required without needing you to do anything. It has  significant list of apps that includes all of the apps that you can get for the program along with few others that don't feature in the list.
Price: Free version available; Upgrade starts at $9.99/Yr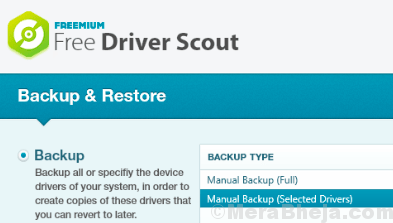 Free Driver Scouts offers you that amazing experience with real automatic updating. This means that updates are automatically downloaded by the app, and then are installed automatically as well without needing any of your input. This is one of its features that's unique to the app. It also offers the option to exclude device drivers from a scan so that they don't appear with a need to update in the future.
The ability to back up and restore drivers is one of its other major features. So, using this program you can backup some/all of your drivers and then restore them conveniently if you want to. OS Migration Tool is another great option offered by the program which is required in case if you want to install a different Windows OS to your device. It will locate the device drivers for the new operating system and store them in a custom location for example, flash drive.
Price: Free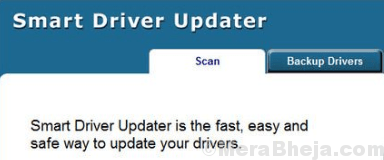 Smart Driver Updater is another great driver updater software in the category that also scans your system efficiently and alerts you regrading the outdated drivers that are still present in your system. Once you have reviewed them carefully, you can update the drivers in just a single click.
In addition, the program is also known to provide support for driver backup and restoring drivers along with schedules scanning features. The best part is, the software works with all Windows versions.
Price: $29.95


This modern software, PerfectUpdater, allows you to scan your PC helping you to view which drivers are outdated and accordingly update them. Bonus – the program comes packed with backup and restore functions. The installation process is smooth and the user interface is minimal yet, with a modern design.
The interface offers you an easy access with minimum buttons and many tabs. For any help, it offers a wide range of "Help" content, making it easier for both amateurs and professionals to manage the app without any hassles. In addition, the software allows you to scan all the contents of your hard drive, that helps you to identify the outdated drivers at frequent intervals.
Price: $19.99


DriverPack Solution features a GUI that's easy to access in comparison to other similar software in the list. What we especially like is, it's an uncomplicated program with lesser buttons and certainly no confusing screens or options. In addition, the software supports downloads in batches and automatic installation ensuring that you do not need to click any installation wizards.
On starting the program, you can either download and install all the drivers automatically or set your preference to manual. You can also refer to the basic system information included with the program along with a software downloader that can install some suggested programs to your device. The program is compatible with Windows XP and above.
Price: Free


As the name suggests, WinZip Driver Updater belongs to the famous WinZip and is free to download. It's one of the easiest and intuitive driver updaters around that allow you to update your PC drivers super easily. You can download and install the updates in simple click.
Moreover, the tool also offers an option to backup the current drivers prior to the updates and so, it's better you don't skip this feature in case if you are afraid of getting into a problem with the new drivers. It also comes with a scheduler that can be set at regular intervals to scan your device for driver updates, so, no need to do it manually.
Price: Free version available; Upgrade available at $29.95
Designed by ReviverSoft, Driver Reviver is another great driver updater program, that helps you identify out-of-date drivers on your PC or laptop, and lets you update them in just a single click. The software removes the possibility of any risk of downloading a defective and infected driver, thus, keeping you protected from any malicious items in your system.
Best of all, the program is super easy to use and comes packed with many other features like driver backup and restoration.
Price: Free trial available; Upgrade available at $29.99
Snappy Driver Installer is available for free and a bit resembles the DriverPack Solution software. The best part about this program is that it allows you to download multiple drivers at the same time for several types of systems. Once downloaded, it allows you to install the updates instantly, even without internet connectivity.
The program is extremely easy to use and does not even require to be installed. Which means, you can use an external hard drive to transfer over and install the downloaded drivers to any other system. Additionally, the program comes with no advertisements, does not restrict downloads, and can install as many drivers as required, with out any restrictions.
Price: Free
Free Driver Scout is a wonderful driver updater tool that's worth a try. Apart from the fact that it's free, it's completely automatic. The program looks up for any updates, and accordingly downloads and installs them without any of your action. It comes with a backup and restore function, just like the other software.
Among its another major feature is the OS migration tool. It functions like the pre-downloaded program in Driver Talent. For those who wish to move to another PC, you can download all the required drivers in advance and store them onto a USB flash drive, DVD, or any external hard drive.
Price: Free
Driver Easy is also known to scan the system and find out any out-of-date and missing drivers in it, jus like any other driver updater software. All you need to do is to update the drivers detected in just one single click. Moreover, it also allows you to backup and restore drivers and even uninstall any deleted hardware driver.
The software is compatible with Windows XP and above versions. You can give the free version a try before upgrading to the Pro version to see how it works for you.
Price: Free trial available; Pro version starts at $29.95/Yr
DriverMax is another great driver updater program that's free to download and is known to update out-of-date drivers effectively. However, the only downside is its limitations in certain cases.
What's interesting is, that along with updating the old drivers, the program can also backup some or all of the newly installed drivers, restore these backed up drivers, roll back the drivers, and even find out any unidentified drivers. It's compatible with all Windows version above Windows XP.
Price: Free trial available; Upgrade starts at $8.99/mo
Driver Navigator is designed by Easeware Technology Ltd. and is another great driver updater software for windows in the list. The program works jus like the other software in the list that is, finding old drivers and updating them, however, it's loaded with a super attractive GUI. The best part is, it's compatible with all Windows versions and makes sure of improved performance with every scan.
Price: Free version available; Pro version available at $39.95
DriversCloud is a freeware that digs out comprehensive details about the hardware and software of your system, that includes out-of-date drivers. The process begins by first downloading a software that enables the internet browser to collect information from your computer.
You can also find categories namely, BSOD Analysis, My Drivers, Autorun, Network Configuration from the website, along with other sections you can browse through. at the time of update of the driver, you can view the complete information on what new driver details are against the newly installed drivers. You can all the details such as version number, manufacturer, INF file name and date, and hardware ID. It's compatible with all Windows versions (Windows XP and above).
Price: Free
The above listed driver updaters are the best in the business and the common functionality among them is finding and updating the drivers. So, download your preferred driver updater software for Windows today and keep up with your system.