Your PC desktop is the place where you save most of your important files. These are the files that you need to access frequently. You keep adding files and as they pile up, you need to look for them using the Windows Search function. But, with so many files saved on the Desktop, you need to create separate folders for each file type and this can mess up your desktop.
So, when you want to look for a certain file, it can be challenging to find the right one quickly. Here's when you need to use the search feature and the one that you automatically think of is the Windows search box. But the Windows search box does not usually livup toto the expectations. It can get really slow and flawed searching for files with a lot of indicators such as file name, type, size, location, etc.
So, for those who are frequently looking for files on the desktop, the Windows search is pretty basic. Hence, it would be better to use third-party search tools for Windows. Here we have listed some of the handpicked desktop search tools for Windows that make searching for file super convenient.

Everything is one of the leading desktop search tools that pulls up files and folders by name, instantly. It comes with a compact installation file making it easy to install. It sports a neat and straightforward user interface. The best part is, it indexes files quickly and even offers quick search. This tool takes up minimal resources to find the files you are looking for. While it helps you share files with others effortlessly, it also offers real-time updates.
Price: free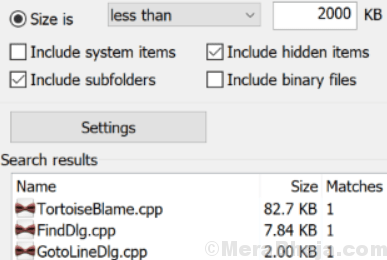 It's a simple desktop search software that can use standard expressions to search the files. This helps the tool to carry out more dynamic searches and restorations. The software adds an input to the shell context menu to look for the chosen folders, effortlessly. Once the software is launched, it lets you customize the search function or restoration feature in multiple methods.
Price: free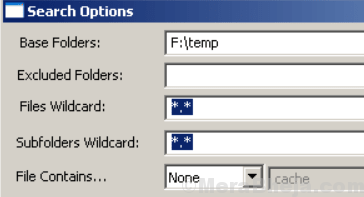 If you are looking for a lightweight app that's also available for free, SearchMyFiles can be the best option for you. It offers comprehensive criteria for carrying out the searches throughout the different drives and discs of your system. What's interesting is, it's ready to use from the beginning without the need of an extended setup.
That's not all, as you can also set searches to find in certain drives or folders, and omit others if required. The program also allows you to look for files with certain text or binary details, define the file size, and so on. You also have the option to search for read only, discreet, compressed, and password protected files. Overall, it's a detailed and effective desktop search program.
Price: free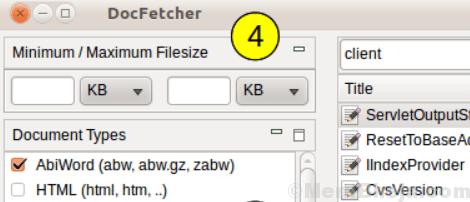 DocFetcher is a free and open source application targeted for desktop search. It lets you search the details of the documents on your system. It works more as Google that saves your local documents. The software offers preview pane with highlighting of the search term. Moreover, you can also sort and filter the results. The program supports various document formats such as MS Office, OpenOffice.org, PDF, HTML, plain text, RTF, etc.
Among its major features are,