With approximately 2.1 million apps to choose from, Android is the largest App Store in the world. This popularity of Android, led to the growth and recognition of the Android emulators to the extent that it's a hot trend these days.
For those using Windows PC and wish to run Android on it, emulators are the best way out. Whether you want to add a mouse or keyboard to your game, test an application before releasing it as a developer, or debug the apps directly on the system, emulators are just what you need for your Windows PC.
Emulators are easy to use and provide users with an excellent method of gaining benefit from the wide variety of Android apps on their PC. There's an overwhelming number of Android emulators online, making it difficult to choose from. After a lot of brainstorming, we created the list of some of the best Android Emulator for Windows PC. Check out the list below: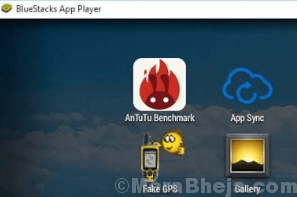 Bluestacks 3 is the latest update to this most popular name in the Android emulator category. Widely used and available for free, this emulator is now updated to Android Nougat. It's compatible with Windows XP and above.
Wondering why is it so popular? Well, it runs nearly all the apps available in the Play Store, except a few. It's specially a boon for the gamers as it transforms your PC into a super gaming platform with Android games. However, it also works equally great for other Android apps.
It's the fastest mobile gaming platform in the world that takes your game playing experience to the next level on your PC. It's availability in Android Nougat makes it compatible to run any of the high-performing, graphically excellent mobile phone games on the system.
What's more? You can also play multiple games and apps concurrently in individual windows or all at one place. Additionally, it also allows you to fix your controls such as, Mouse, Keyboard, or Gamepad to help you play aggressively. Bonus – it offers 6 times better Android performance than a mobile phone.
Price: free to use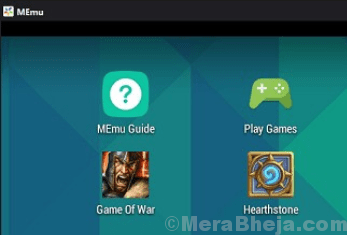 With over 20 million users across 200 countries and 20 languages, MeMu is another excellent Android emulator designed specifically for gaming. Based on Android Lollipop, this powered-up emulator works with different platforms like Windows PC working on Nvidia, Intel, ad also with AMD chipsets. It allows you to play and run almost every app and game on your computer.
Among its major features are:
Effortless control offering excellent support for mouse and keyboard, or game pad that help you to play mobile games smoothly.
Straightforward and easy to use.
Offers a complete service package for custom Android emulator or app allocation that helps fulfil your business requirements.
Option to play multiple games using the same account concurrently, or play the same game easily using multiple accounts.
While the best part is, that the emulator supports other versions of Android as well such as, KitKat, Lollipop, and Android Jelly Bean, its only downside is, Android Jellybean is preloaded on it, and so, you would need to download extra packages to upgrade to Lollipop.
Price: free to use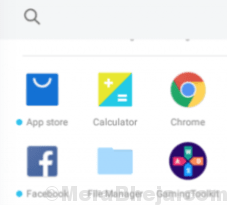 Remix OS player is of those excellent emulators that bring your mobile gaming experience to life on your PC. You can play the addictive Android games on a bigger screen, like your TV screen and have an out-of-the-world experience.
Some of its major features are, ability to map endless buttons for high-level control, supporting the latest upgraded Android version, Marshmallow, and option to play different games simultaneously. With high-quality controls and excellent timing, this emulator offers you an advantage over its competitors, and all this, without exhausting your data balance, or losing your WiFi connection.
Price: free to use