With approximately 2.1 million apps to choose from, Android is the largest App Store in the world. This popularity of Android, led to the growth and recognition of the Android emulators to the extent that it's a hot trend these days.
For those using Windows PC and wish to run Android on it, emulators are the best way out. Whether you want to add a mouse or keyboard to your game, test an application before releasing it as a developer, or debug the apps directly on the system, emulators are just what you need for your Windows PC.
Emulators are easy to use and provide users with an excellent method of gaining benefit from the wide variety of Android apps on their PC. There's an overwhelming number of Android emulators online, making it difficult to choose from. After a lot of brainstorming, we created the list of some of the best Android Emulator for Windows PC. Check out the list below: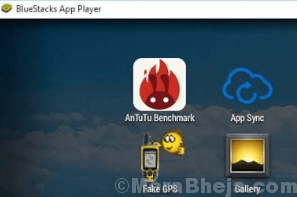 Bluestacks 3 is the latest update to this most popular name in the Android emulator category. Widely used and available for free, this emulator is now updated to Android Nougat. It's compatible with Windows XP and above.
Wondering why is it so popular? Well, it runs nearly all the apps available in the Play Store, except a few. It's specially a boon for the gamers as it transforms your PC into a super gaming platform with Android games. However, it also works equally great for other Android apps.
It's the fastest mobile gaming platform in the world that takes your game playing experience to the next level on your PC. It's availability in Android Nougat makes it compatible to run any of the high-performing, graphically excellent mobile phone games on the system.
What's more? You can also play multiple games and apps concurrently in individual windows or all at one place. Additionally, it also allows you to fix your controls such as, Mouse, Keyboard, or Gamepad to help you play aggressively. Bonus – it offers 6 times better Android performance than a mobile phone.
Price: free to use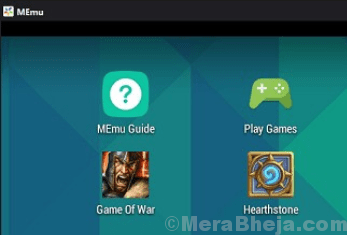 With over 20 million users across 200 countries and 20 languages, MeMu is another excellent Android emulator designed specifically for gaming. Based on Android Lollipop, this powered-up emulator works with different platforms like Windows PC working on Nvidia, Intel, ad also with AMD chipsets. It allows you to play and run almost every app and game on your computer.
Among its major features are:
Effortless control offering excellent support for mouse and keyboard, or game pad that help you to play mobile games smoothly.
Straightforward and easy to use.
Offers a complete service package for custom Android emulator or app allocation that helps fulfil your business requirements.
Option to play multiple games using the same account concurrently, or play the same game easily using multiple accounts.
While the best part is, that the emulator supports other versions of Android as well such as, KitKat, Lollipop, and Android Jelly Bean, its only downside is, Android Jellybean is preloaded on it, and so, you would need to download extra packages to upgrade to Lollipop.
Price: free to use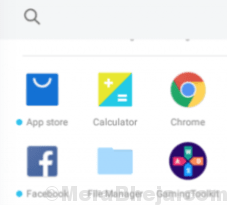 Remix OS player is of those excellent emulators that bring your mobile gaming experience to life on your PC. You can play the addictive Android games on a bigger screen, like your TV screen and have an out-of-the-world experience.
Some of its major features are, ability to map endless buttons for high-level control, supporting the latest upgraded Android version, Marshmallow, and option to play different games simultaneously. With high-quality controls and excellent timing, this emulator offers you an advantage over its competitors, and all this, without exhausting your data balance, or losing your WiFi connection.
Price: free to use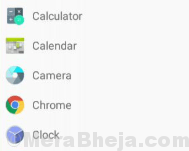 Bliss is a free and open source OS that offers a totally different experience compared to its competitors. Supported by Android Oreo, it focuses on offering superior OS that can function all day, on any of your devices. It helps you to save the configurations and choices by syncing with all major platforms.
From phones or tablets to desktops and laptops, this emulator is indeed a bliss for your devices on X86 built. These types of builds work with computers, MacBooks, and ChromeBooks that are assembled with Intel and AMD based CPUs, and Intel, AMD, or Nvidia based GPUs. Bliss is compatible with both BIOS/CSM and UEFI boot.
Among its other major features are, @farmerbb's Taskbar Launcher offering an experience a lot like desktop along with Orientation app that controls rotation-forcing apps. It also includes Octopus (live key-mapping solution) for gaming. To keep a tab on their updates and reviews, you can subscribe to their YouTube videos for the latest info.
Price: free and open source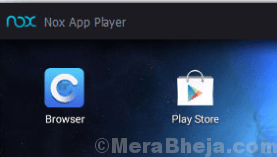 If you are looking for a powerful and reliable Android emulator, Nox is also another great option to help you play Android games on your computer. It's a faster emulator compared to many of its competitors and as flexible as the Bluestack. Based on leading technology by the Android 4.4.2 and 5.1.1 and support for X86/AMD, it's a fast and trustworthy emulator to depend on.
What's more? It also works with games and apps that includes fresh and well-known titles. Whether you are a beginner or experienced, Nox has something to offer for everyone. In addition, it offers support for gamepad, keyboard, script recording, and multiple situations. It also allows you to use all of these functions at the same time.
Among its other features are, inbuilt support for Google Play store, option to modify the number of CPU cores, FPS, or the RAM space in settings, drag and drop facility for APKs to the player so that it ca be installed, "simulate touch" feature for keyboard mapping, and so on.
Price: free to use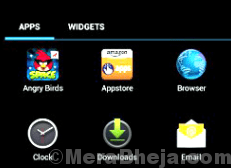 Created by a company in Georgia, Amrican Megatrends, AmiDuOS is another good Android emulator that's specially designed for Windows PC. You can experience all the depth, fun, and performance of Android on your Windows PC without needing the dual boot.
Some of its major features are:
Offers a complete Android experience involving all the features of the latest edition of this widely-used mobile phone OS.
It's compatible with nearly all Android apps available in the Play Store.
Comes equipped with Amazon Appstore that gets you started.
Allows you to add your favorite Android apps from the Play Store using the package installer by AMIDuOS.
Also compatible with ARM v7 that helps you to run the most famous ARM applications.
Provides support for 3D acceleration letting you enjoy high-quality Android gaming experience on Windows system.
Uses OpenGL drivers in Windows for better-quality frame-rates for games based on intense graphics.
For increased performance, apps operate in the x86 mode.
Saves power and extends battery life.
Also supports the key plug-ins and sensors of the Windows hardware such as, HD cameras, audio, mic, accelerometer, Compass and Orientation, etc.
Offers complete Tablet experience with a complete feature-packed software keyboard and using multitouch and gesture support, for instance, Pinch and Zoom.
Allows navigating maps by multitouch using Compass and GPS.
Offers support for complete hardware keyboard in desktop mode that includes keyboard shortcuts.
Allows users to change screen orientation to portrait mode for apps that need it.
Offers support for Ethernet and simulated WiFi allowing network access for Android apps.
Supports file sharing between Windows and Android enabling you to share photos, videos, and music effortlessly.
Price: free to use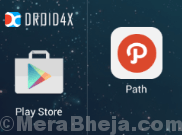 Based on Android 4.4.2 KitKat, DRoid4X is a high-performance emulator for PC that offers complete Android experience on your system. The best part about this emulator is that it offers that out-of-the-world experience for Android apps on your PC, all for free.
It's a simple utility that enables you to operate a wide range of Android Apps on your Windows PC. Moreover, it also offers superior control on the game and keeps you informed on which apps and games are suitable from the Play Store to be controlled with the help of the keyboard and not the controller.
Some of its major features are:
Overall, it provides a great experience to the users due to its super performance;
Offers superior quality graphics, mainly for the games;
Allows you to test any app, or play any games;
Allows you t use the copy/paste function from/to PC and emulator;
Facility to scroll for zoom using mouse.
Price: free to use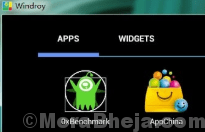 Although a usual Android emulator, Windroy is known for its own uniqueness. Based on Android 4.0.4, it allows you to run Android in Windows, as if it's any other application on your PC. The functions offered by the software is largely a mix of the YouWave and the BluStacks. Best of all, it's easy to use.
The current version of Android is 4.0.4 which is fast to launch, and provides users with a basic Android experience, with its own setbacks. Since it does not feature Play Store (Google's app store), you would need to download the APK file and place it in the root folder.
It may lack a few things now, considering it's a pretty new software, these concerns should be solved very soon. Overall, it's a useful and user-friendly emulator to load Android apps and games on your Windows PC.
Price: free to use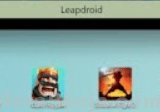 Taken over by Google in 2017, LeapDroid is a compelling piece of software that works as an Android emulator. While it allows you to run Android apps on other devices, it also lets you use your favorite apps without distressing about the battery life, messy touchpad typing, or the processing power. The touch gestures are delineated to the keys on the keyboard, for example, you can swipe left using the left arrow key. Moreover, the large display of the PC makes it easier for you to check the texts and the images.
Additionally, it allows you to create several different emulator profiles concurrently, letting you play the same game using two seperate accounts. Easy to use and easy to install, it's a reliable Android emulator featuring all the AOSP apps such as, music, camera, browser, and more. It's based on Android KitKat, and lets you download the APKs from the PC directly, if you wish.
Price: free to use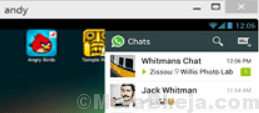 While Andy OS may not be as advanced an Android emulator as the others in the list, it is indeed impressive in terms of stability. Featurewise, the software may lag behind in comparison to the other emulators, but as far as its performance is concerned, it definitely earns brownie points.
Some of its major features are:
Offers uniform syncing capability between desktop and other device (tablets, mobile phones);
Connects Windows or Mac systems with Android apps to start, push alerts, and storage;
Allows you to download apps from any desktop browser straightaway to Andy OS;
Makes sure that the Android OS is updated frequently;
Additionally, it transforms your phone into a remote control while playing games. What's more? You can also operate all your communications apps (messaging, messenger, WhatsApp, Hangouts, etc.) from your desktop.
Price: free to use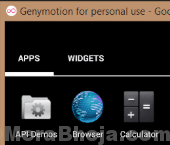 If you are a developer, then Genymotion is something worth trying. This is one of the Android emulators, especially for those designing Android games on their computers. This cloud-based emulator powers up your test automation or simply run the Android app in your website.
It provides smooth ADB access, making way for a safe and simple compatibility with your testing framework. Further, it obtains a wider virtual device test coverage, and accelerates your test cycles using endless scaling functions. It also controls and automates the life span of your de facto devices with the help of API or CLI. Bonus – allows you to connect Genymotion with any CI infrastructure.
Price: free to use
Playing games can be addictive, more so, if those are the high-quality and supercharged Android games. Using these emulators will ensure that you get to play life like games on bigger screens like your Windows PC for an out-of-the-world experience. So, download one of these Android emulators today and get going with a different experience.
You can also see Best iOs Emulators for PC.