Some new Windows 11 users are experiencing booting issues with the new OS. According to these affected users, sometimes Windows 11 is not booting up at all. Don't worry. You can sort out these booting issues with the Windows Recovery Environment tools and the booting issues will be fixed in no time at all.
Steps to access the Windows RE mode – 
a. Before you do anything else, completely shut down your computer.
b. Once you are sure the computer is completely switched off, simply press the power button to boot up your system.
c. Then, when your system starts up, simply press and hold the power button until your system shutdown. This method is known as force-shutdown.
d. Now, carry on this force-shutdown process 1-2 more times and let your computer boot normally at the fourth time.
Here you will see that the Automatic Repair screen has opened up.

Fix 1 – Use the Automatic Repair mode
There is an in-built Automatic Repair to tackle these erratic startup behaviors.
1. At first, boot your computer to Windows Recovery following the steps mentioned before.

Now, once you are in the Recovery Environment mode, go for these steps –
2. Once you are on the 'Choose an option' screen, click on the "Troubleshoot".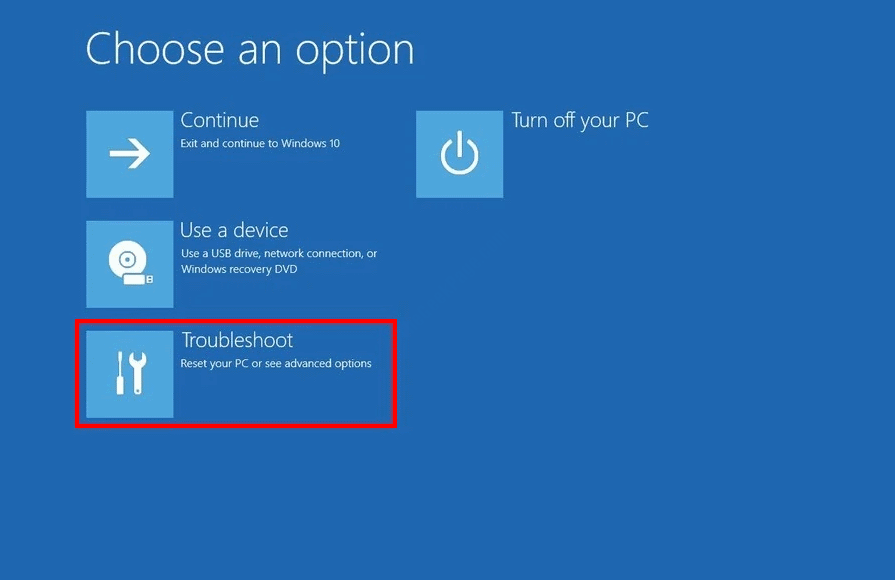 4. You need to click on "Advanced options".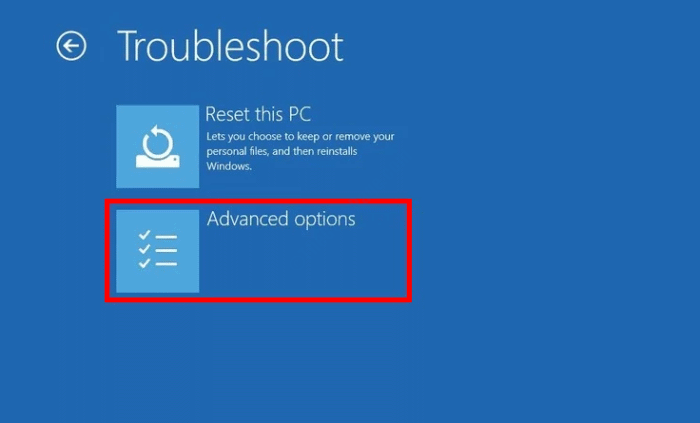 6. Here you will find the "Startup Repair" option.
Just click on it once to start the repair process.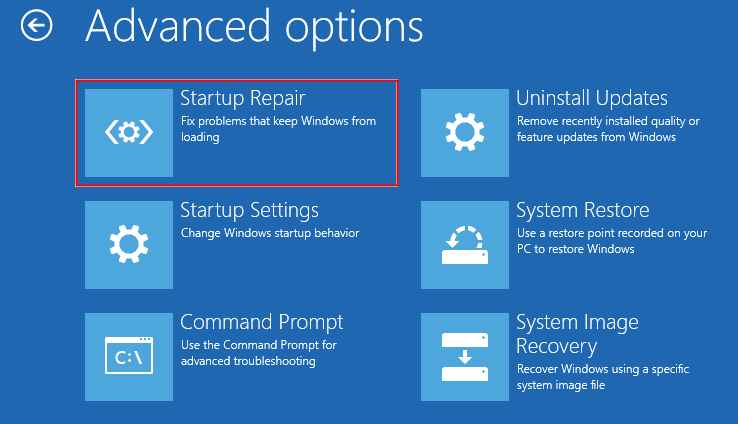 Startup Repair should now repair the startup issue your computer is facing. Your computer should boot up normally once the startup issues are resolved.
This should work out and solve the startup problem.