How to Use Windows Defender Offline to Clear Persistent Infections: – When it comes to security, Microsoft has several tools to protect the Windows from other malicious software. Windows Defender is one of the several security tools used by Windows. Windows is packed with Windows Defender as the default security tool against malware and spyware. Several third-party antivirus solutions are available in the market to prevent your PC from malicious software. But Windows Defender does the job well. It protects you from almost every type of viruses. Unlike other third party solutions Windows Defender is lightweight and it doesn't affect your system performance. Even if you are more concerned about your system security your system might be affected by some persistent viruses. These viruses or malware deeply integrates with your system. Removing these infections is not easy as removing other infections. With Windows Defender Offline you can remove these persistent infections. Read on, to learn how to use Windows Defender Offline to remove the persistent infections from your system.
Download Windows Defender Offline app according to your system architecture.

After download double-click on the app to launch it.Then click on the Next button on the window.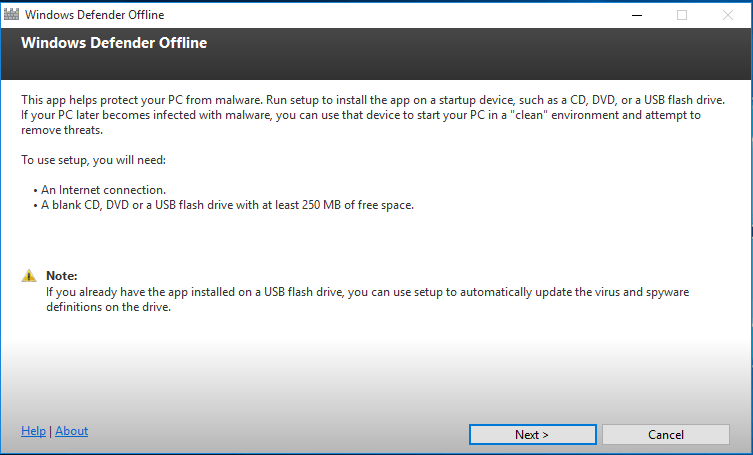 We are creating a bootable Windows Defender USB drive. So insert a USB drive and click on  the radi0 button On a USB flash drive that is not password protected. The flash drive must be of size 1GB or more.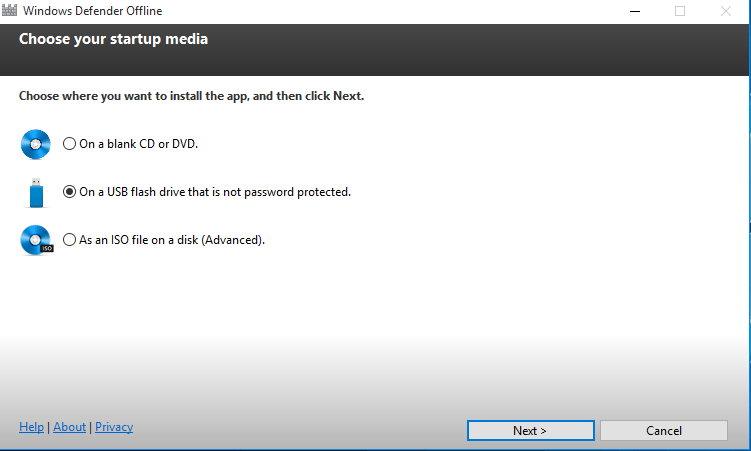 Now the app will show you a warning message that it will format your USB flash drive. Make sure that you have copied all the important files from the USB drive. Click on Next to continue.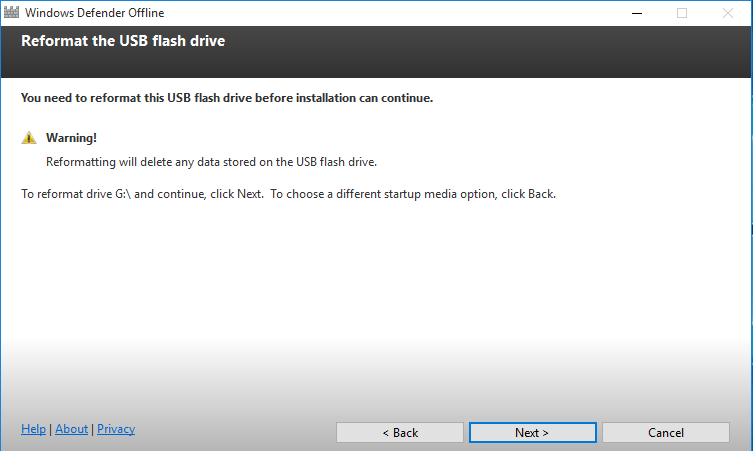 Now after the format, your system will automatically download the necessary files. And after the download, it will create the bootable USB drive. The download process will take some time depending on your bandwidth.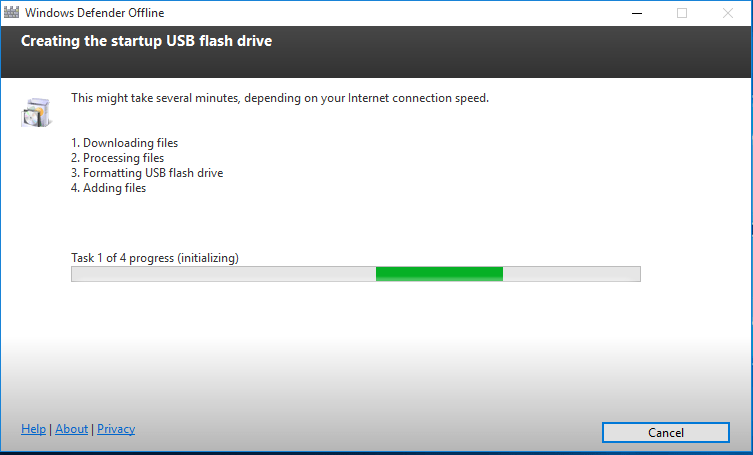 On completion click on Finish.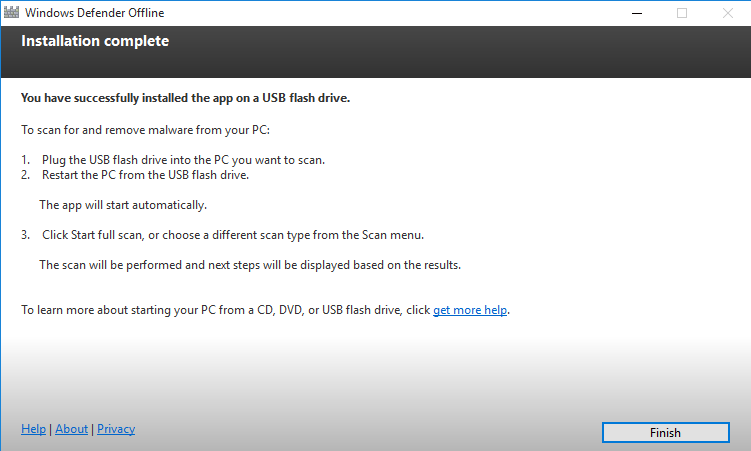 Now turn off your PC and boot it from the USB drive. After booting from USB you will see a typical Windows Defender window. Also, your system will automatically be scanned for infections. By default quick scan is initiated.
( Since the system is booted from the USB, the screenshot cannot be captured. So, I am attaching the photos.)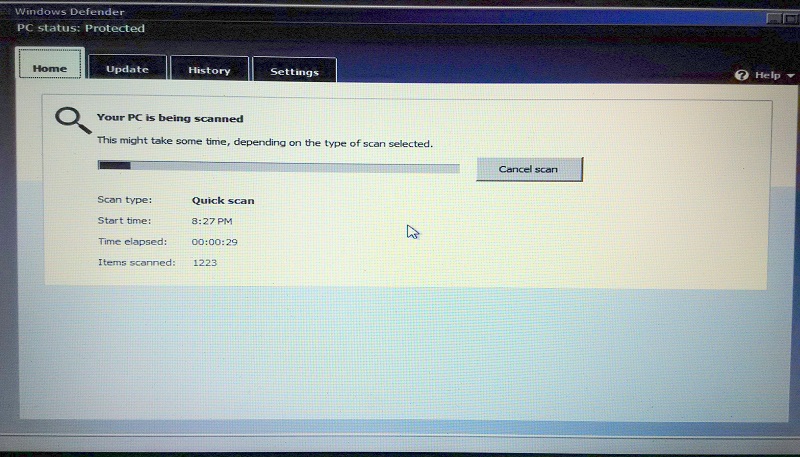 You will be notified if your system is infected. Click on Show details to view the details of infected files. You can click on Clean PC button to take necessary actions.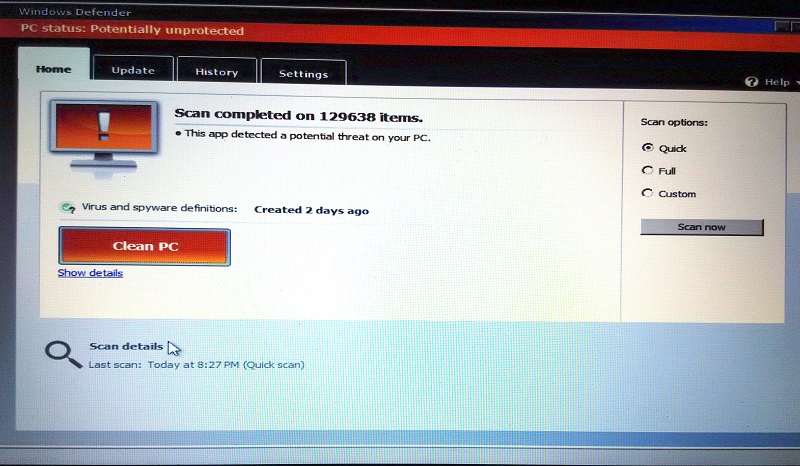 Now you have learned how to remove persistent infections from your PC using Windows Defender Offline.