Although you can easily uninstall any desktop program on your windows computer, but windows 10 have made uninstalling the apps much easy. Uninstalling windows apps can be either done by directly clicking on start menu and doing a right click on apps and then clicking on uninstall. There is also another method of uninstalling the app which can be through system control pane. Please follow methods illustrated below to uninstall windows 10 apps from windows 10 super fast.
Recommended : How to Install stubborn default apps in windows 10 via powershell
How to uninstall apps in windows 10
Method 1 – Uninstall windows 10 apps By start menu
Click on the windows start key situated in the bottom left screen of your PC. Then scroll up to reach the desired apps and finally click on install.
Alternatively you may also search app by its name in the search box of taskbar and then do the same thing as stated above.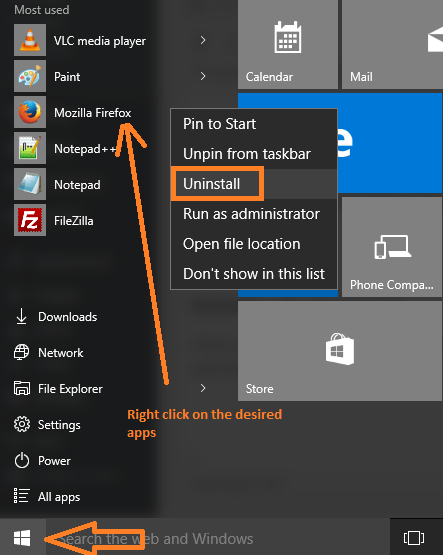 Using this method you can install apps right away with few clicks.
Method 2 -Uninstall apps in windows 10 By navigating via system control pane
In this method, follow steps below to uninstall windows 10 apps.
step 1 – click the start menu and then click on settings. Alternatively, press windows key + i to reach system control panel directly.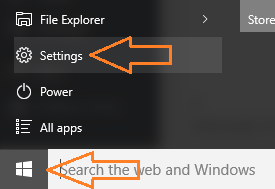 Step 2 – In the system control panel, click on system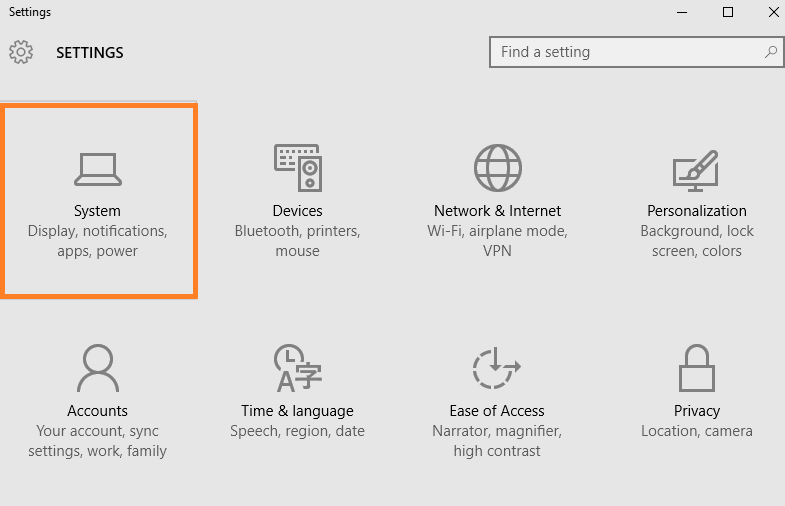 Step 3 – In the upcoming window, choose Apps & Features from the left menu.
Now, either scroll down to find the desired apps or search in the search box given with the name of the app to find the app which you want to remove.
Once, you find the app, do a single click on the app. An uninstall option will become visible after clicking on the app.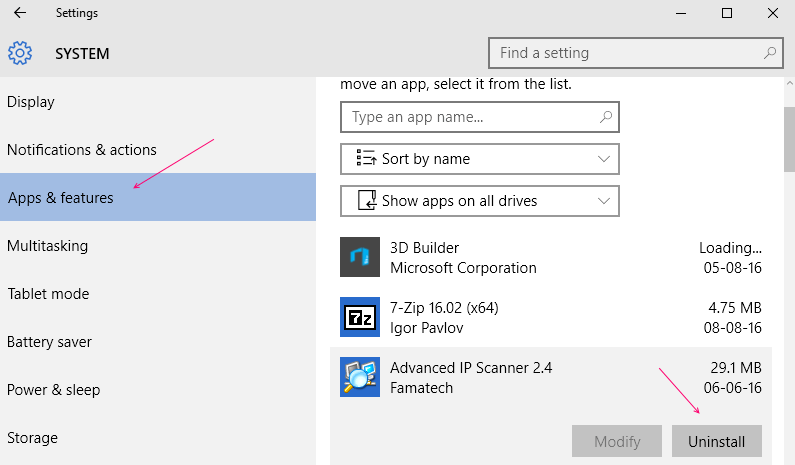 Click on uninstall and you will get rid of the app.
Note:- Its always advisable to remove unnecessary apps, as they run in background to eat battery, sustem memory and bandwidth to update themselves. Keeping your system clutter free makes your windows 10 PC fast with optimum performance.
Some Default apps can not be uninstalled via this method as windows have not given an option to uninstall them. For those apps read : – How to uninstall default windows 10 apps with Powershell