Technology has evolved so much over the years that now you have a choice of computers to work upon. It all started from the micro-computers back in the 1970s and now you have different gaming PCs to choose from. You can only imagine the kind of evolution computers have gone through all these years.
However, with evolution, demands have also changed based on requirements. While many may want a high-performance PC that's perfect for multitasking or gaming, many others may not. For instance, those who are not into gaming may just want a simple PC to perform the basic functions. But, if you want the blend of compact size with gaming capability, that is available as well. Yes, that's when the mini PCs come into the picture.
It not only saves you a lot of space but is also pocket-friendly. As a bonus – they look much attractive compared to the standard PCs. Having said that, while there are mini PCs that are not meant for playing games due to the absence of graphics or required computing power, or for editing photos or videos, there are also the ones that support gaming. Here's a quick list of some of the best Windows Mini PC you can choose from based on your requirement.
HP Pavilion Wave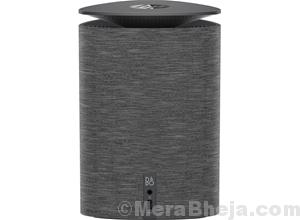 The device, that more looks like a modern Bluetooth speaker, it's actually a mini PC loaded with features. However, it also blends the feature of a Bluetooth speaker or a digital assistant. Equipped with 7th generation quad-core i5 processor, this mini PC gives an over-the-top performance for its size. It's also loaded with an 8GB of RAM, hard drive (1TB), and a solid-state drive (256GB).
Wondering what's up with the parabolic structure on top of it? It's the tastefully placed speaker that delivers high-quality audio all across the room. Amazon Alexa powered voice control, support for 4K video playback, and multi-monitor support is among its other major features.
Price: $781.58
Intel NUC 8 Performance-G Kit (NUC8i7HVK)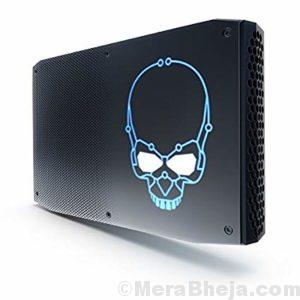 It earns its brownie points mainly in the looks with that glowing skull on the body. It's known for its powerful performance despite the compact size. With a quad-core processor, the Intel Core i7-8809G, this advanced hybrid device blends in the virtues of Intel (Core CPU), AMD (GPU), and the Radeon RX Vega M GH.
Apart from offering a powerful gaming experience, the beast also features 4GB of HBM2 memory and VR capability. Among its major features are, a CPU (100W Core i7-8809G) that overclocks, up to six 4k display support, facility to install up to 32GBof DDR4 RAM, a wide range of connectivity options, live streaming capability due to the thunderbolt 3 ports, and more.
Price: $895.68
Azulle Byte3 Fanless Mini Desktop PC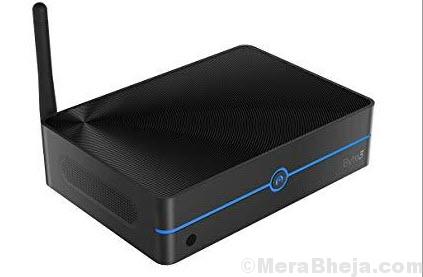 This is among the budget mini PCs that are optimized for 4K video. It makes for an all-round alternative to the otherwise big computers. Perfect for both home and office use, Azulle Byte3 offers a perfect platform to watch YouTube, Netflix, and more.
It comes equipped with five USB ports, HDMI 2.0 ports, and with a powerful IR remote. It also features three 3.0 ports, one type C port, one display port, and one serial port DB9. The internal ports include one M2 slot, one SATA port, and one Infrared receiver. Those looking for Bluetooth connectivity get the Bluetooth 4.0 support as well.
Price: $239.99
Intel NUC NUC5i5RYH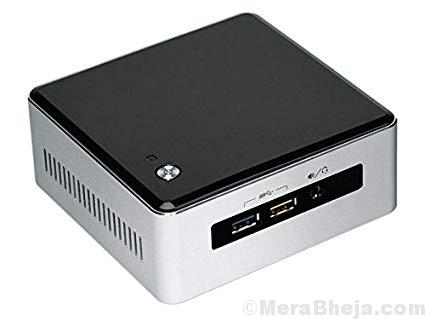 Powered by 5th generation Intel Core i5-5250U processor and Intel Turbo Boost Technology 2.0, this mini PC lets you boost the performance for processor-based tasks (media editing) with that additional GHz on demand. It's also equipped with Intel HD Graphics 6000 and 4K display capability that renders superior performance and striking graphics for those home theatre or hypnotic gaming sessions.
While the Intel Rapid Start Technology helps reduce waiting time and ensure more execution, the Intel Ready Mode Technology ensures that you do not miss any email, sports or live news updates. It also gives you the best connectivity options through WiFi 802.11ac wireless and Bluetooth 4.0 support. It features USB 3.0 ports, 2 front panels and 2 back panels of which one is charging capable. Best of all, with Kensington lock support you get the much-needed peace of mind.
Price: $352. 97
HP 600 G2 Micro Computer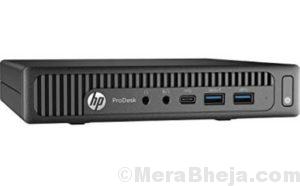 This HP model is a great value for money for those looking who are looking for an affordable mini PC. It runs on Intel I3 dual-core 6100T CPU that comes packed with added benefits like 16 GB of RAM, a 256 GB solid-state drive and Windows 10 Pro. Although it's a compact PC it's much powerful compared to many of its competitors.
With solid hardware and powerful performance, this mini PC is perfect for both office or editing purpose. It runs silently even under a heavy workload and is worth every penny at that price.
Price: $354
HP Z2 Mini G4 Workstation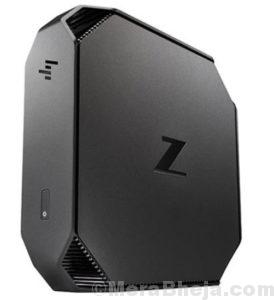 With Windows 10 Pro as its OS and powered by 8th Generation Intel® Core™ i3 processor, this mini PC by HP is known for its excellent multicore computing performance. It offers the performance of a much large workstation with that small footprint.
It comes with 500 GB HDD storage, 4 GB memory, Intel® UHD Graphics 630 that delivers high-performance and accelerates 3D reception. Option to connect to multiple displays and other hardware (external) with lots of I/O ports, or the advanced security options like HP Client Security Suite Gen3 [2] and HP Sure Start Gen4 [3] are some of its other major features.
Certified by ISV and with Xeon processor choice, this mini desktop is available at a comparatively reasonable price.
Price: $852.50
Lenovo IdeaCentre 310S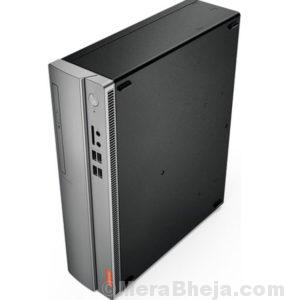 Does it appear a bit dull to you? Well, if you are looking for performance of a regular home PC in half the size, this is it. It offers nearly as much memory, storage space, and processing power as the regular PC and suffices your computing needs equally efficiently.
It offers stunning graphics and offers smooth multitasking capabilities. It comes equipped with 2TB SATA hard drive that has the ability to store around 2000 movies, 60,000 songs, and 80,000 photos. It allows you connect all your computer accessories, easily, for instance, the printer, speaker, or the monitor. In addition, it comes multiple ports: 2 x USB 3.0, 4 x USB 2.0, VGA, and HDMI. With Intel processor in its core, it offers powerful and lasting performance.
Price: $335.07
Lenovo Legion C530 Cube (for gaming)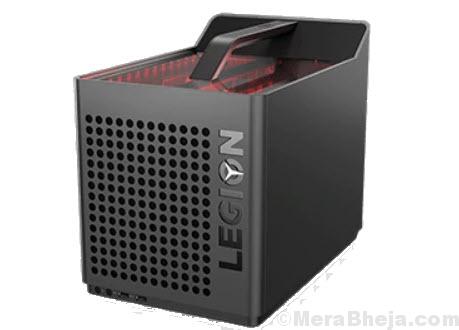 If you are looking for a mini PC with gaming capabilities, it has to be the Lenovo Legion C530 Cube. Although, it may seem a bit too expensive, with the 8th Gen Intel processors, distinct full-sized graphics cards, and a dual-channel thermal system to help cool down the system, makes it worth every penny.
It allows you to install all your games and play them in speed just as you would on an SSD based PC. At the same time, it automatically speeds up the most played games that helps in fast launch and level-loading. The graphics are powered by NVIDIA that offers life-like experience while playing the games. The 19L body encloses a built-in LED "Y" lighting that's placed on the front grill.
It comes with its motherboard placed in the center, and with the CPU and GPU on both the sides that helps free the space. A superb headphone experience with Dolby Atmos, and the latest tools and technology for an overall brilliant experience, are among its other significant features.
Price: $1079.99
Intel NUC 8 Mainstream Kit
Ultra-compact in size, the Intel NUC 8 is robust mini PC fast yet noiseless. It's powered by the latest Intel Core i3 8th gen CPU that offers an enhanced cooling system than its predecessors. It uses the Intel Iris Plus Graphics 655 graphics card that supports upto three 4k displays that help you perform the mundane functions like office work, or streaming videos, effortlessly.
Its other specs include – M.2 22×42/80 slot for PCIe NVMe or SATA SSD, a 2.5″ SSD/HDD supporting up to 32 GB of DDR 4 Dual channel DDR4-2400 SODIMM RAM. As for connectivity, it comes equipped with dual-band wireless, HDMI, Bluetooth 5.0, SATA 3 support, a dual-array microphone, Thunderbolt, and more.
With an expandable memory, and Bluetooth and Wireless connectivity out-of-the-box, it's definitely a value for money.
Price: $327.35
Kettop Mi3217 Intel Mini Pc
While it may not be attractive look-wise, it comes with some really interesting features. Powered by Intel Core i3-3217U, and Dual-core processor, this PC offers solid performance in its category. This ultra-compact micro PC is perfect for those working in restricted spaces.
It supports full HD video hardware decoding with an amazingly low power consumption (23 watts). With an 8GB RAM and 64G SSD memory, it's one of the most pocket-friendly alternatives for the mini PC seekers.
Price: $214
MINIX NEO N42C-4
Those looking for a PC only for streaming, this works best for them. However, it also offers superior performance if you also want to play content ultra HD, or just browse the web. All of that function and more is packed in the power tower which measures just 5-inches wide and 1-inch tall!
Designed in the most careful manner, it offers the most visually appealing video experience. It runs on Windows 10 OS and is easily customizable. It has the capability of offering 4K video output at 60GHz with a crystal clear view. The best part is, it comes with powerful connectivity option offering an advanced streaming experience. Powered by the new 802.11ac technology, and equipped with dual-band antennas, Minix offers fastest and extremely reliable connections.
Suitable even for businesses, it's available at an extremely pocket-friendly budget.
Price: $269.90
Shuttle XPC Nano
While this Kit-based mini PC requires a lot of preparation for set-up, the small size and low price makes it worth a buy. It runs on Windows 10 Home and is powered by Intel Celeron processor. With specs like 2GB of system memory, solid-state drive (SSD) storage, and 64-bit OS, it's definitely a great catch.
Whether you want to stream online media, work with cloud services, or connect to your television, it's just perfect. Best of all, it's also expandable, so you can even connect to a projector. In the connectivity category, it comes with two USB 3.0 ports on the front end, one serial port on its left, and an Ethernet jack, HDMI port, headset point, a Power point for the AC adapter, a micro-display port, and two USB 2.0 ports on its back end.
It's also loaded with M.2 solid-state drive (SSD), and 802.11ac Wi-Fi. The package includes VESA mount and a three-year warranty.
Price: $129.99
Conclusion
While it's much easier for you now to make a choice based on the above list, you must also consider a few things before investing in a mini PC. You must check its processing power, size, and the RAM apart from the budget. This ensures that your requirement for the space management is met, it's faster for its size to carry out the required tasks, and that its capable enough to store all your data. Once all these three requirements are sorted, you are bound to experience the best performance out of your mini PC.