Many users who do not like the idea of s mode in windows 10, try to switch out of it in order to gain more control of choices in apps installation. Some users reported that when they go to Microsoft store to switch out of s mode, the Microsoft store turns into a blank screen. If you happen to also affected by this problem, here is how to fix it.
Step 1 – Go to Microsoft Store
Step 2 – Click on three horizontal dots in top right near your profile icon.
Step 3 – Click on Downloads and Updates.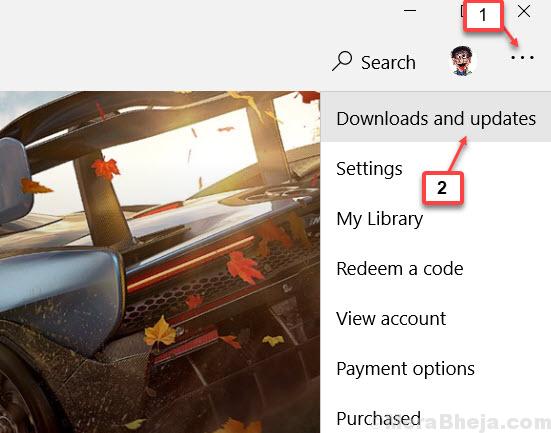 Step 4 – Click on Get updates.

Step 5 – After updating the Microsoft Store , click on the start button and then gear shaped icon to open settings.
Step 7 – Click on Update & Security.
Step 8 – in Activation, Click on Go to store.
Step 9 – Now, switch from s mode easily.