Why would you need a gaming PC when you can play games on a regular PC? Ask that to an avid gamer and they will tell you the difference in experience. Avid gamers are into playing heavy-duty games that require the best graphics cards and best processors. This not just allows them to play with ease, but also does not break down in between, thus, offering a complete happy gaming experience.
While the performance of gaming PCs is important, sustainability is also equally important. Which means, it should have bonus features, option to upgrade, and minus the noise. Having said that, there's also a lot of horsepowers required to pair with the best 4K gaming monitors.
While there are many gaming PCs out there, you must look for a perfect mix of performance, a capable processor, elegant design, powerful graphics card, and value. We have listed some of the best Gaming PCs in the business that can give you a head-on for the hunt.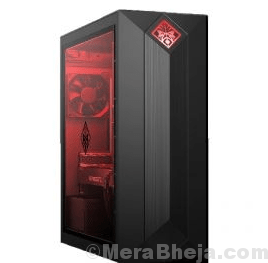 You are in for a phenomenal gaming experience if you invest in the HP Omen Obelisk. It's a powerful and stylish gaming PC that can also be upgraded pretty easily. It features the most recent advanced components from the industry along with compatibility to upgrade the micro-ATX. It's also designed in a way that you can personalize.
It features some high-quality specs and components that allow you to have the best gaming experience. It comes with dynamic Intel or AMD processors that help you to activate the settings. The 32GB speedy, high bandwidth HyperX® Fury DDR4–2666 RAM gives that much-needed performance boost to multitasking or playing games. The PCIe SSD helps boot up and load games faster and helps you to save more with the additional dual storage.
You can also opt for the 16GB Intel® Optane™ memory for the storage speed on some models. The powerful venting capability lets the system stay cool under pressure. Besides, with the improved power supply positioning and room for an aftermarket liquid cooled radiator, it sets an example of thermal engineering.
Price: starts from $749.99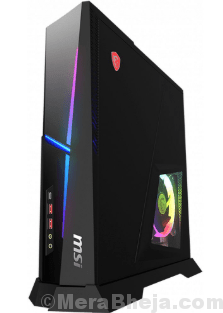 It's the smallest gaming desktop in the world that comes with an Intel® 9th gen Core i9 CPU. The MSI Trident X is better known for its commendable performance with the introductory Eight-Core i9-9900 K up to 50%processor. It offers improved gameplay experience and quick rendering that boosts the performance by 50%.
It includes the NVIDIA Turing™ Architecture in its brand-new GeForce RTX™ platform that blends in live ray tracing, artificial intelligence, and programmable shading. The live ray tracing is a feature that offers a conclusive solution for realistic lighting, shadows, and reflections offering a life-like feel way beyond the conventional rendering methods.
Moreover, the GeForce RTX™ gaming GPUs are loaded with next-gen GDDR6 memory, and more. The special cooling technology Silent Storm Cooling 3 keeps the system cool. While the usual black side panel and the strong transparent glass side panel are 4mm thick, the door like tempered glass side panel allows you to pull the glass panel easily and open like a door. Option to customize with Mystic lighting, deep 7.1 virtual surround sound, or ease to upgrade are some of its other major features.
Price: priced at $2499.99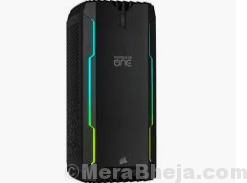 This high-performing gaming PC is amazingly fast, compact, and noiseless, and a design marvel. It comes packed in a 2mm thick aluminum case (bead-blasted). It's designed in a simple ultra-compact form that helps it to sit comfortably on top of your desk. Which means you don't need to place it below the desk anymore.
With Intel® Core™ i9-9900K eight-core processor, NVIDIA® GeForce RTX™ 2080 Ti graphics and CORSAIR DDR4 memory, it features an advanced PC technology. What's more? It boasts an incredible multi-display immersion that can support up to 4k screens using NVIDIA® G-SYNC, VR, and HDR. Best of all, it fits perfectly at your desk.
Price: $3599.99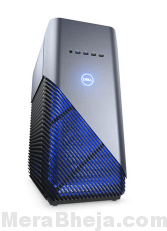 If you are looking for a powerful gaming PC below the budget of $1000, then there's hardly any competition for the Dell Inspiron 5680. Powered with a 9th Gen Intel® Core™ processor, VR-friendly graphics, and an attractive design, this gaming desktop is designed for ideal cooling and supreme performance.
It runs best with Windows 10 Home that, along with the Windows 10 features and the new improvements. Equipped with memory to a 32GB DDR4 2666 MHz, hex-core™ processors (up to i9), and improved boot time, this is designed for exceptional performance. While the meticulous design allows optimal airflow and temperatures, the powerful audio with 7.1 Channel HD audio, and the thermal design and the component positioning lets it run minus the noise.
Moreover, it's known for its blazing fast connection, that is up to up to 7 SuperSpeed USB 3.1 Gen 1 Type-A ports, which, in association with front-mounted SuperSpeed USB 3.1 Gen 1 Type-C™ port allows fast file transfer and connect devices at super speed. In addition, you can also view content UHD/2160p resolution display for an enhanced experience. Best of all, it can be easily upgraded using 460 Watt Power Supply Unit (PSU), and support for up to 4 storage devices.
Price:  starts from $599
With a dual graphics-ready small-sized mid tower, Alienware Aurora R7 is built for virtual reality, made with elective liquid cooling and accessibility without tools. The device is developed to surpass the current need for virtual reality and to create the most productive space consumption. You can use the top part of the device to place your VR headset, while you can also neatly arrange all the wires in a single place.
It comes with an impeccable slim design is the only one around that offers an upgrade to hard drives, graphics cards, and memory minus any tools. The device adopts the thermal features of the Area-51 to offer enough intake on the front and right sides. The exhaust fan allows maximum airflow while cooling the internal parts.
Full support for custom upgrades, incredible graphics tested at UHD 4K resolutions, maximum gaming performance, or the Killer 1535 with ExtremeRange™ Technology and two external 5GHz signal amplifiers for improved performances, are some of its other major features.
Price:  price on request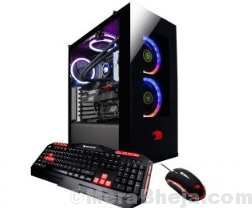 RDY ELIBG207 offers top-level settings with a perfect and unrestrained gaming capacity. The new features and the power-packed Intel Core i9-9900KF, NVIDIA GeForce RTX 2080 Ti, offers the best-ever gaming experience. The 9th Gen processor is designed for both regular and avid gamers. It's equipped with 8 core, 16 threads, 5.0 GHz, and 16 MB cache specially designed for gaming and much more.
Attractive RGB colors along with sturdy front and side panels provide that amazing charm to the Element PRO. The MAG Z390 TOMAHAWK comes with a complete built-in I/O cover, pre-installed IO covering and a long-range heatsink design that offers improved protection and is apparently inspired by the military concept.
NVIDIA latest graphics card adds to that life-like gaming experience. With a 16GB RAM and a full-size wired USB keyboard, it's undoubtedly one of the most sought-after gaming PC in the current times.
Price: $2499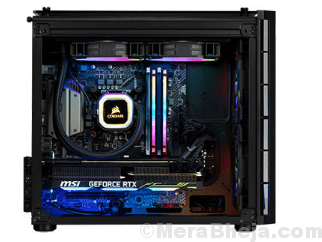 If you are looking for a high-performing gaming PC, then Corsair Vengeance 5180 can be your best bet. Equipped with high resolution, high detail, and high FPS, it offers the best gaming experience on a PC. It boasts of some of the best components in the business that enables power cooling, advanced lighting, and more. Besides, it also comes with a high-quality gaming-level mouse and keyboard for a great gaming experience.
Whether it's the powerful multi-core Intel processor or the NVIDIA powered GeForce RTX graphics card, these components are added to accelerate the gameplay. It's compact and covered in a cube style frame charged with tempered glass and filled with a lot of high-tech features and components.
The keyboard is award-winning stuff, while the mouse belongs to the HARPOON RGB clan. The Elgato capture device in association with the gaming PC makes for an excellent stream box that's ready for transmission to YouTube, Twitch, and more. powerful RGB lighting adjustments, seamless synchronization, in-game immersion, or accurate system monitoring is some of its other major features.
Price: priced at $2399.99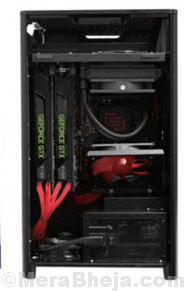 Maingear F131 is one of the leading gaming desktops in the business with powerful dual graphics cards, custom designed framework, extreme APEX-based cooling system, and a compact size with high-quality materials. This boutique class gaming PC carries the best performance and cooling ability borrowed from the larger desktops in a compact and slender system.
It's made from sturdy server-level steel and concealed with slightly hued and precision cut brushed aluminum tempered glass. The F131 is perfectly designed and hand amassed by one expert craftsman. The insides of it are delicately wired and designed as per your requirement. It offers the ground-breaking technology of liquid cooling which made it the first of its kind to be marketed.
The APEX Spectrum Hardline Tubing takes the water-cooling mechanism to another level using the RGB lighting solution. F131 is equipped with pristine clear and breakproof PETG tubing of your choice of color. With graphics powered by NVIDIA, Intel and AMD powered processors, 64GB of DDR4-3200 RAM, ability to play 4Kand VR gaming with the Oculus Rift and the HTC Vive, or the option of maximum customization and upgradeability, are some of the other notable features.
Price: starts from $1428 for stock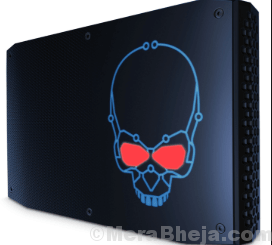 If you are looking for a small-sized gaming desktop, then you are in the right place. The Intel Hades Canyon NUC is one of the best in the category of a mini gaming desktop. The best part about this PC is that its VR-enabled that comes integrated with an Intel quad-core processor embedded with a revolutionary AMD Radeon RX Vega graphics in a single chip.
This budget gaming PC resembles a set-top box making it a compact option for many. With a skull-styled behind the silicone, it sees improvement in its design over its predecessors. The power indicators and the lights are fully customizable. With the availability of lots of ports (4 USB 3.0 ports, 2 ThunderBolt 3 ports, 2 mini DisplayPort, HDMI 2.0 and even 2 Gigabit Ethernet ports) in a compact shell offers maximum connectivity options than found in many large desktops.
It offers some impressive graphics that allows you to play all your preferred games like the Warhammer or the Fra Cry 5. Consistent 60 FPS, high-grade graphical settings, and 1080p resolution make it even more attractive.
Price: priced at $999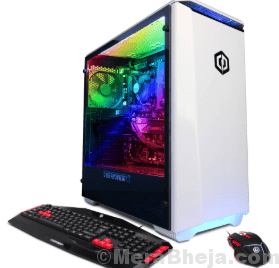 CyberpowerPC Gamer Xtreme is another high-performing gaming PC that comes with an accommodating tower for the ones looking for some space management. Regardless of the mini-sized box, this petite desktop offers impressive gaming performance, which is based on high frame rates and stutter-free performance.
Powered with Intel Core i7-8705G processor long and AMD graphics, it gives performance similar to the Nvidia's GeForce GTX 1050 Ti graphics. Overall, it's a perfect solution for those looking for an impressive graphics output with a mini-sized tower.
Price: starts from $1759
Conclusion
Gaming is a passion for many and the best equipment makes it even more interesting. However, to find the best equipment you must run a thorough research before investing in a gaming PC. This list of best gaming PCs will help you to identify the one that suits your budget and requirement the most. Having said that, a few most important things to look out for are, performance, graphics output, and price. So, look out for these three things and get your hands on the best PC.