Sometimes while trying to attach a file directly from File Explorer with the help of 'Mail recipient', you may see this awkward error message on your computer, saying 'There is no Email program associated to perform the requested action' on your computer screen. This problem occurs if you have no Email client (or, Mail is not set up properly) or there are discrepancies in the association of your Mail client. You may try these easy workarounds.
Workarounds–
1. Restart your computer and check if this works out for your system or not.
2. Check for Windows Update. Install the latest version of the Email on your computer from Store.
Fix 1 – Modify Registry
You need to modify the registry on your computer to fix this dilemma.
1. Press Windows key+R to launch the Run.
2. Then, type "regedit". Click on "OK" further to open the Registry Editor.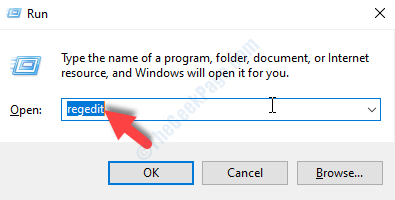 [NOTE–
Registry Editor is a delicate place on your system. Please do not make any inconsiderate changes without any prior knowledge.
Once you have opened up the Registry Editor, click on "File". After that, click on "Export" to make a new backup on your computer.

]
3. When the Registry Editor opens up, go to this location~
HKEY_LOCAL_MACHINE\Software\Clients\Mail\Microsoft Outlook
4. After that, right-click on the "Microsoft Outlook" key and click on "Delete".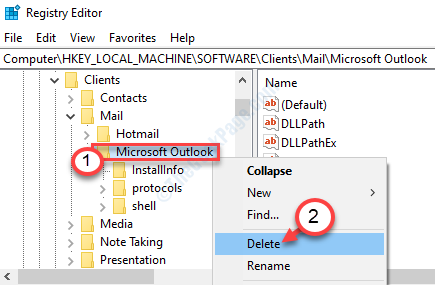 If there is any confirmation message, click on "Yes" to delete it from your computer.
Close the Registry Editor.
Now, Set default email app
Case 1 – For Windows 10 Users
This problem may occur if the Mail is associated with a browser.
1. Now, press the Windows key along with the I key.
2. After that, click on the "Apps".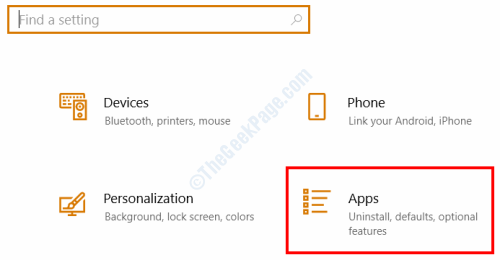 3. Then, click on "Default Apps" on the left-hand side.
4. Click on the 'Email' and choose "Mail (Recommended for Windows 10)"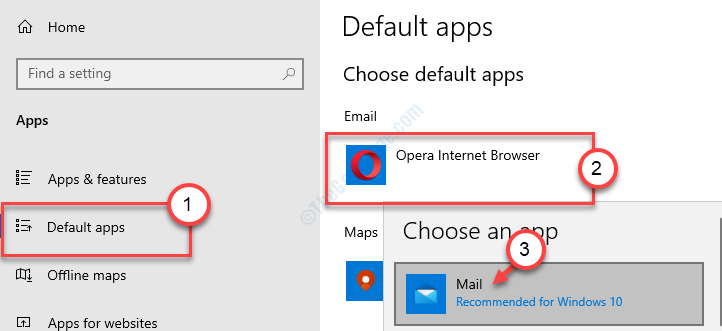 Restart your computer.
This should set up Mail as your default Email client.
Your problem should be solved.
Case 2 -For Windows 11 Users
1- press Windows key + I together to open run.
2 -Now, Click on Apps from left menu.
3 -Click on Default Apps from right side.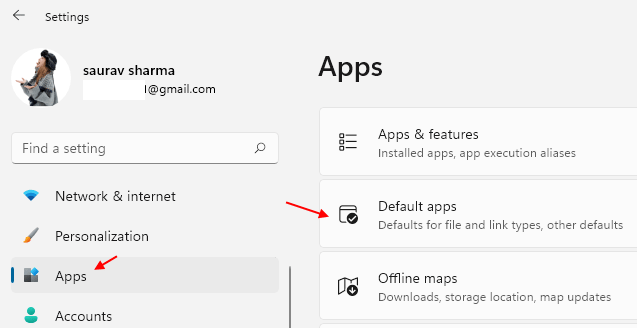 4 – Search mail from the search box of set default for applications.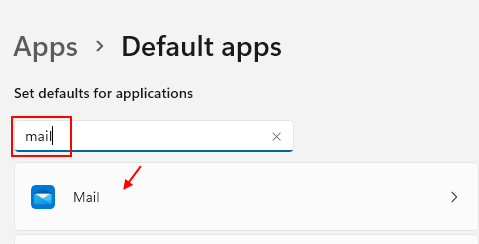 5 – Now, Select mail for every thing listed on next page. If you are having Outlook on your PC, you can select Outlook also.
Just click on each item and select a mail application . either mail or outlook.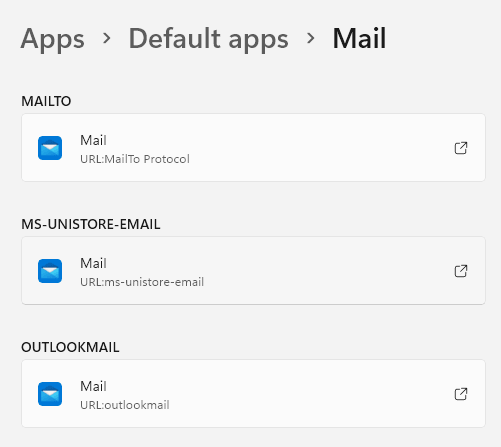 Fix 3 – Bar Cortana from accessing your Mails
In many cases, it is Cortana found to be the main culprit for this issue.
1. Search for 'Cortana' app.
2. Click on "Cortana".


3. After that, click on the three-bar menu.
4. Then, click on the "Settings".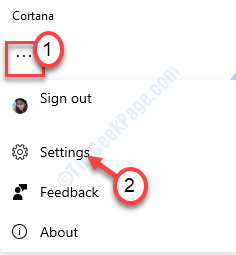 5. Now, click on the "Privacy".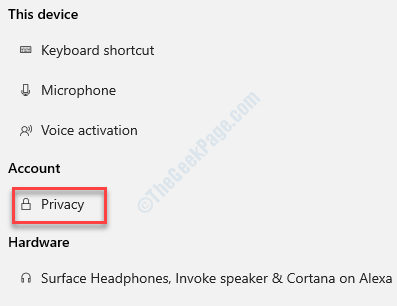 6. In the Calendar & email access section, click on the "Revoke permission and sign out".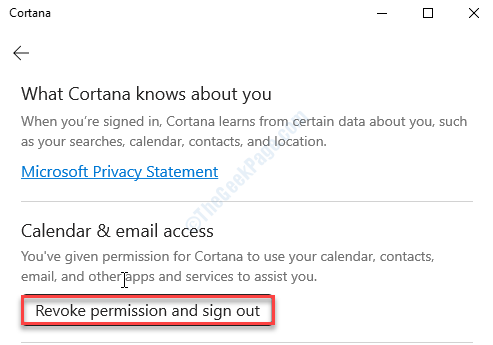 7. Then, click on "Sign out" to disallow Cortana from accessing your mails.


Hope these solutions have fixed the issue on your computer.