The main highlight of any document whether it is an article, essay or tutorial is the headings and of course the table of contents. It describes the outline structure of the document so the users can get to the point where and what they are looking forward to reading from the document.
It is also a best practice to add the table of contents to most of the documents for making them look professional. Nowadays everything is carried out online and people make use of google docs for creating most documents.
Many users are still not sure how to insert or add the table of contents in google docs. Therefore, we have come up with this article for explaining how to create or insert the table of contents in google docs.
How to Insert a Table of Contents in Google Docs
Step 1: Go to Google Docs online by clicking here.
Step 2: If you haven't signed in, then please go ahead and sign in with your Google account credentials.
Step 3: After you have signed in, open the saved google docs file where you need to insert the table of contents.
Step 4: In the google doc file, the table of contents section should be ideally placed on the first page.
Step 5: Therefore, if the first page is not blank, you can create one by simply placing the cursor at the beginning and pressing CTRL + ENTER keys together.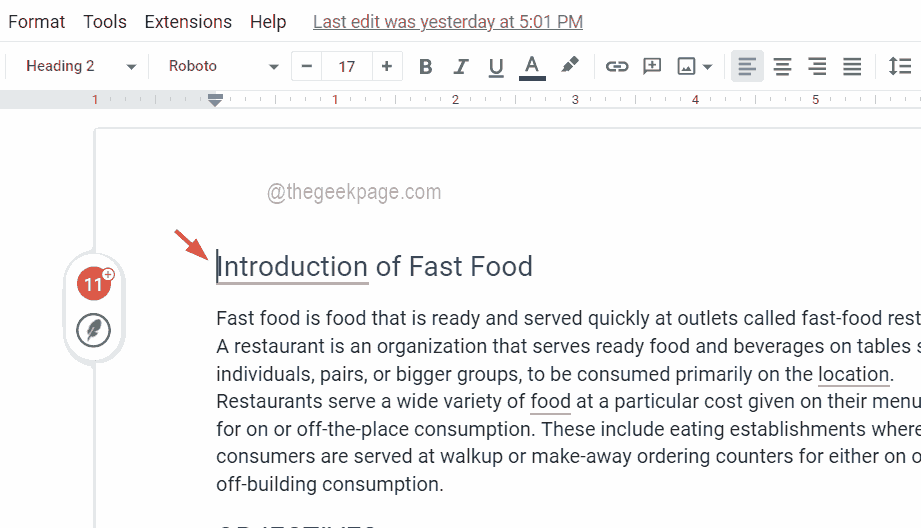 Step 6: Now the first page is blank and the contents of the first page are shifted to the second page and the rest of the pages are also shifted accordingly.