What if you are trying to use the system restore on your office laptop, you may see this error message – 'System Restore is disabled by your system administrator' on your computer. Usually, system administrators prohibit some particular settings on the domain systems using the GPOs on the domain. You can easily override this policy simply by following these easy fixes.
Fix 1 – Using the Registry Editor
You can alter the registry editor to fix the problem.
1. Right-click on the Windows icon and click on the "Run".
2. In the Run panel, type "regedit" and click on "OK".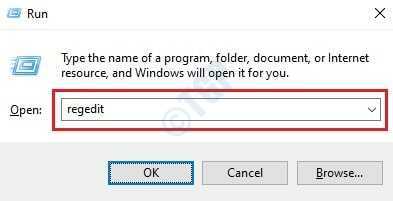 NOTE –
Any wrong alterations in the registry editor We request you to make a backup of the registry on your computer.
Once you have opened the Registry Editor, click on "File". Then click on "Export" to make a new backup on your computer.

3. After taking the backup of the registry keys proceed to this location on the Registry Editor screen –
HKEY_LOCAL_MACHINE\Software\Policies\Microsoft\Windows NT\SystemRestore
3. On the right-hand side, you will find two values named as 'DisableConfig' and 'DisableSR'.
4. Select both of the keys, right-click on the selected keys and click on "Delete" to remove the keys.

Close the Registry Editor. Restart your computer. You won't see the annoying the error message in
Fix 2 – Using the Group Policy
If altering the registry editor didn't work out for you, try editing the group policy.
1. You have to press the Windows key+R keys together.
2. Then, write "gpedit.msc" and click on "OK".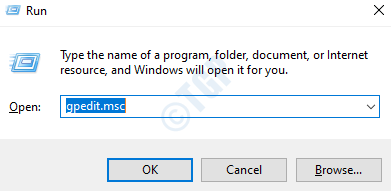 3. Once the Group Policy Editor opens up, go to this place –
Computer Configuration > Administrative Templates > System > System Restore
4. On the right-hand side, double click on the "Turn off system restore".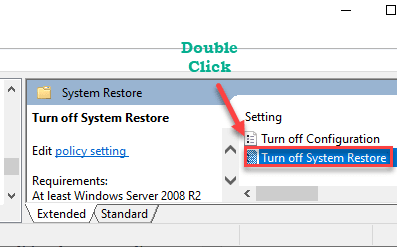 5. Set this policy to "Not configured" settings.
6. Then, click on "Apply" and "OK".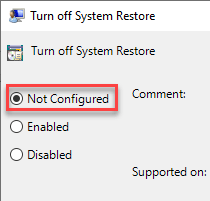 Close the Local Group Policy Editor window.
Reboot your computer to let this change take effect. Try to restore your computer using the System Restore. It should work out just fine.