RTSP is Real Time Streaming Protocol which is the most common streaming protocol for real time videos.  In this world of Internet Of things where things are becoming smart, we have many applications of RTSP. The IP cameras which are most commonly used for surveillance purposes use RTSP  for streaming live videos. These IP cameras can be useful in many situations to ensure security or for any other purposes.  If you know the manufacturing details then you can find out if the camera uses RTSP or not. If it is RTSP then we can use our VLC Media Player to watch the streamed videos. The interesting fact is that, there is no need of any additional software. For doing this just follow these steps:
 Open the VLC Media Player and select the 'Stream' option from 'Media' to open the 'Open Media ' dialogue box. You can also press Ctrl+S to open the Open Media dialogue box.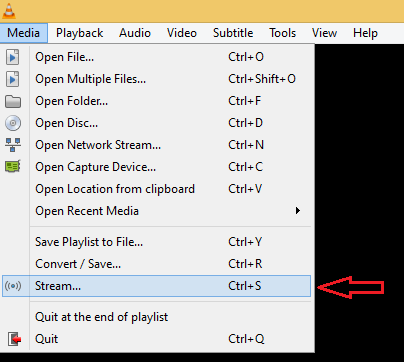 2.In the 'Open Media' dialogue box select the 'Ntework' tab. In the box to enter the URL, you need to enter a valid RTSP URL. You can try to find it in the camera manual or you can get it form the internet.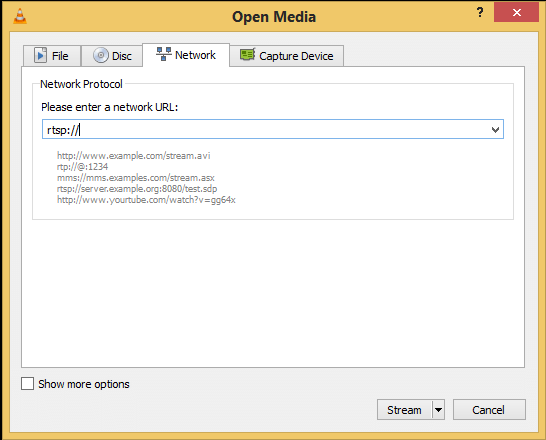 3. For managing the additional configurations, you can click the Show more options. Then you will get a menu where you can adjust the different settings according to your preferences.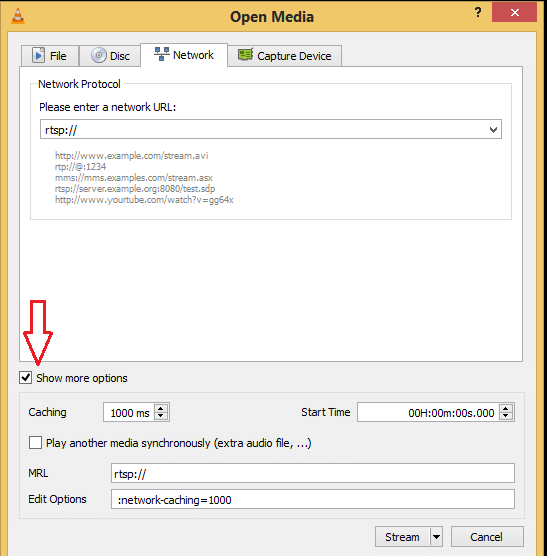 4. After adjusting the configurations, click on the 'Stream' button and select 'Play' option to stream the video from the IP camera.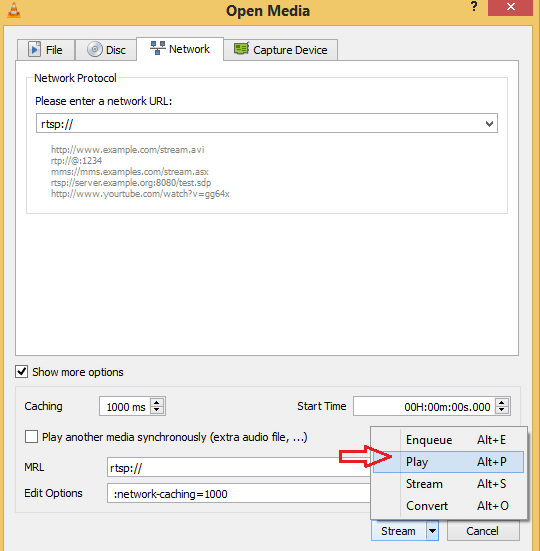 5. Now after clicking play the video can be viewed in your VLC Media Player. But in some cases if the camera streaming have authentication set up, then you will need to provide the username and password when prompted to access the video stream.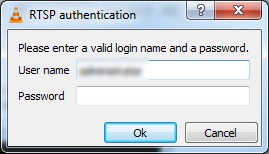 After the successful authentication you can watch the live video stream in your VLC Media Player.