How To Show Formatting Marks And Reveal Formatting In Word:- You have an important document which is up for submission the next day. Using a complex editor like latex could be too much to ask for, at this last minute. But Word is just driving you crazy as you can't quite get the bullets or the spacings at the exact places you want them to be. This can be quite frustrating and often you might end up getting help from a friend or an elder. But what if I tell you that you can solve this problem on your own without depending on anyone using two simple features of Word named Show Formatting and Reveal Formatting? We need an example text as the one in the following screenshot for you to try your tricks on.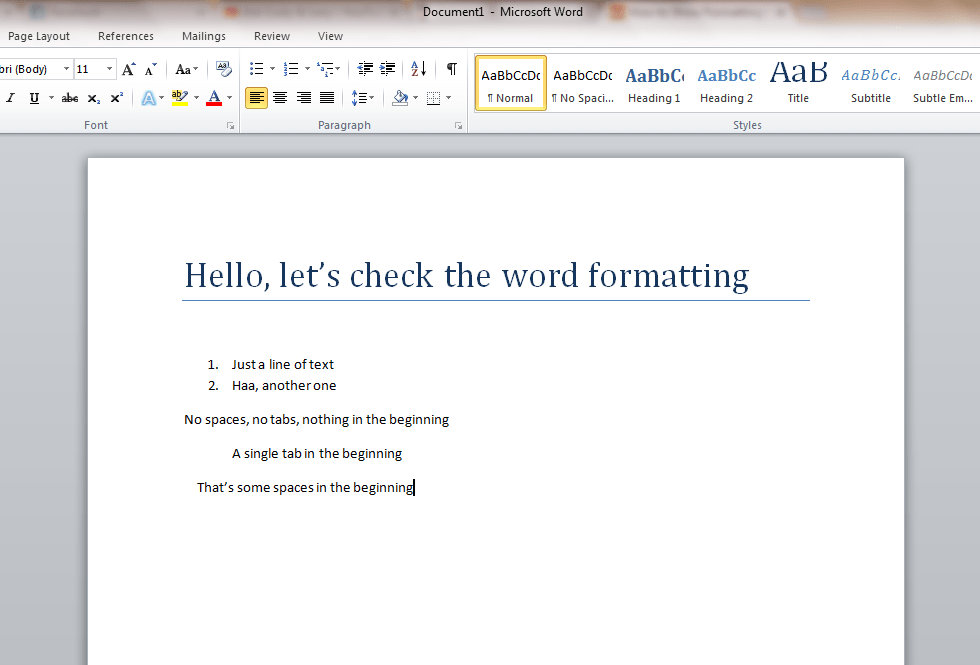 So are you all set? Dive into the article then!
Steps To Show Formatting Marks
STEP 1
To view the paragraph marks in Word, click on the Paragraph Marker icon under the Home tab in the ribbon as shown in the screenshot.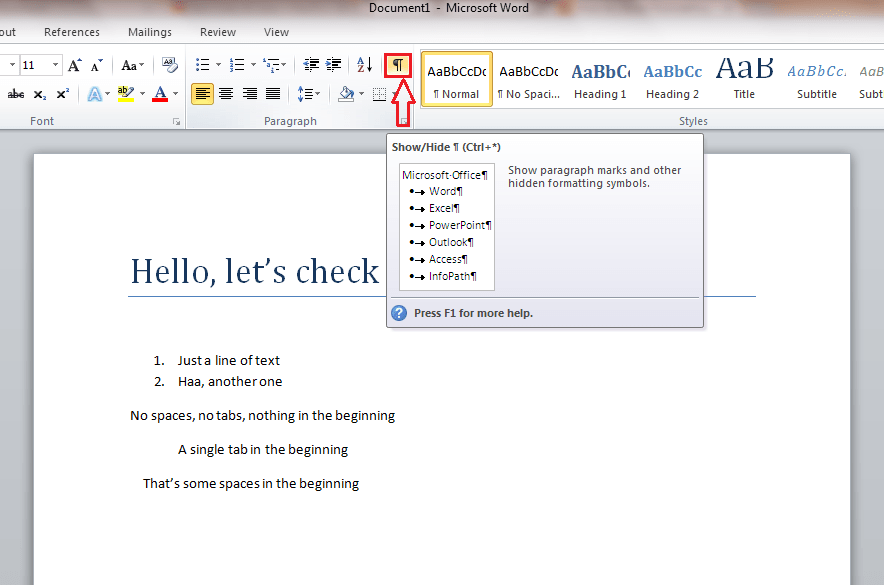 STEP 2
There you are, now you can view all the paragraph marks in your word document. The single dots are spaces. A right pointing arrow indicates the presence of a tab.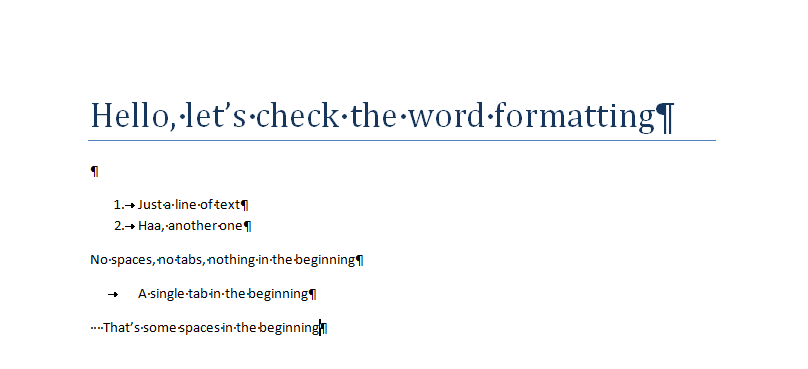 STEP 3
Now what to do if you want to have a particular word formatting mark to be shown to you always? For that, click on the File tab at the top and then on Options as shown in the screenshot given below.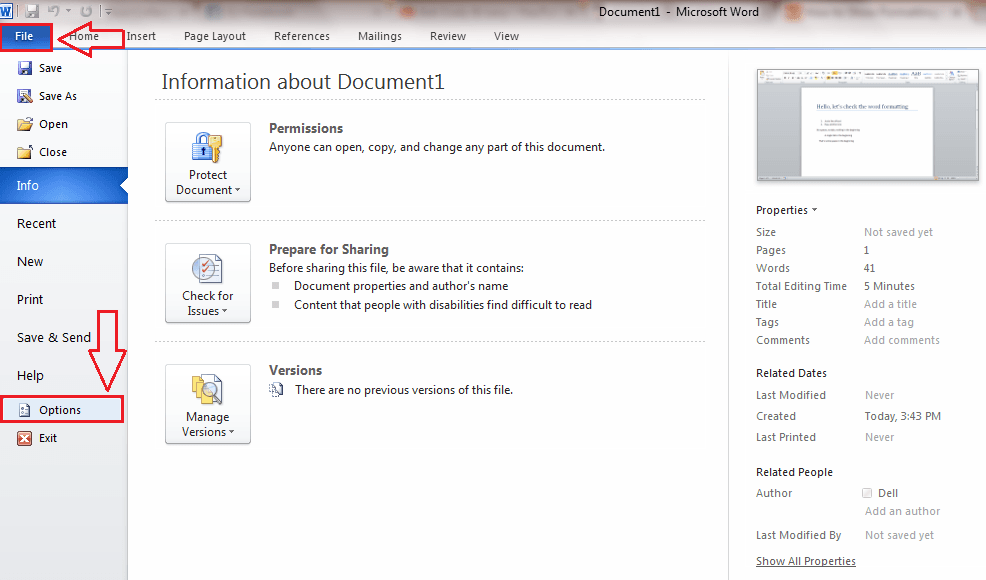 STEP 4
A new window named Word Options opens up. Find and click on the option named Display from the left window pane. Now in the right window pane, find the section named Always show these formatting marks on the screen. Here you get to choose the formatting marks that you want to be shown to you always. Check the coresponding check boxes and hit OK button once you are done.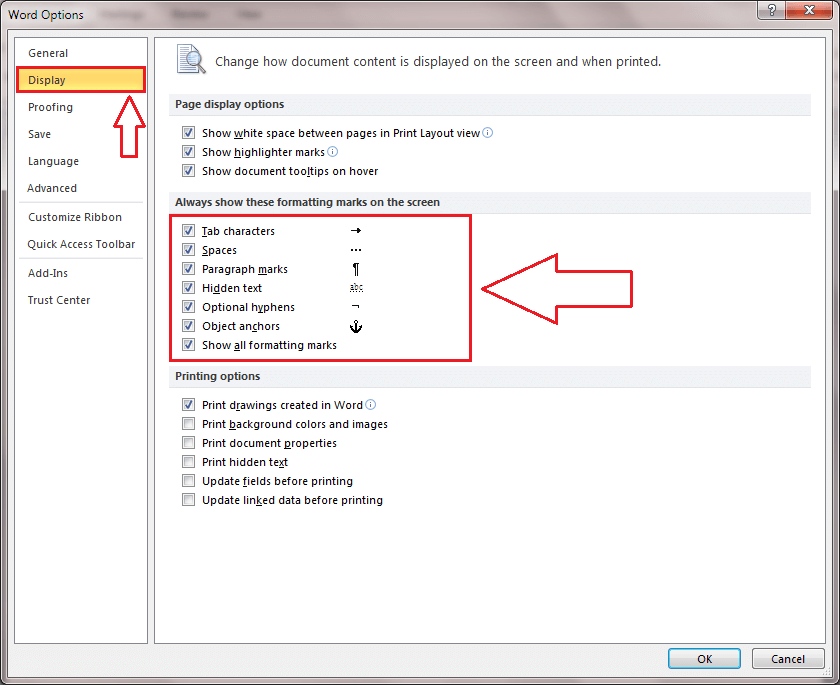 Steps To Reveal Formatting
STEP 1
Reveal Formatting helps us to view what type of formatting has been applied to a text document. To view the Reveal Formatting side window which is hidden by default, press SHIFT+F1 keys together.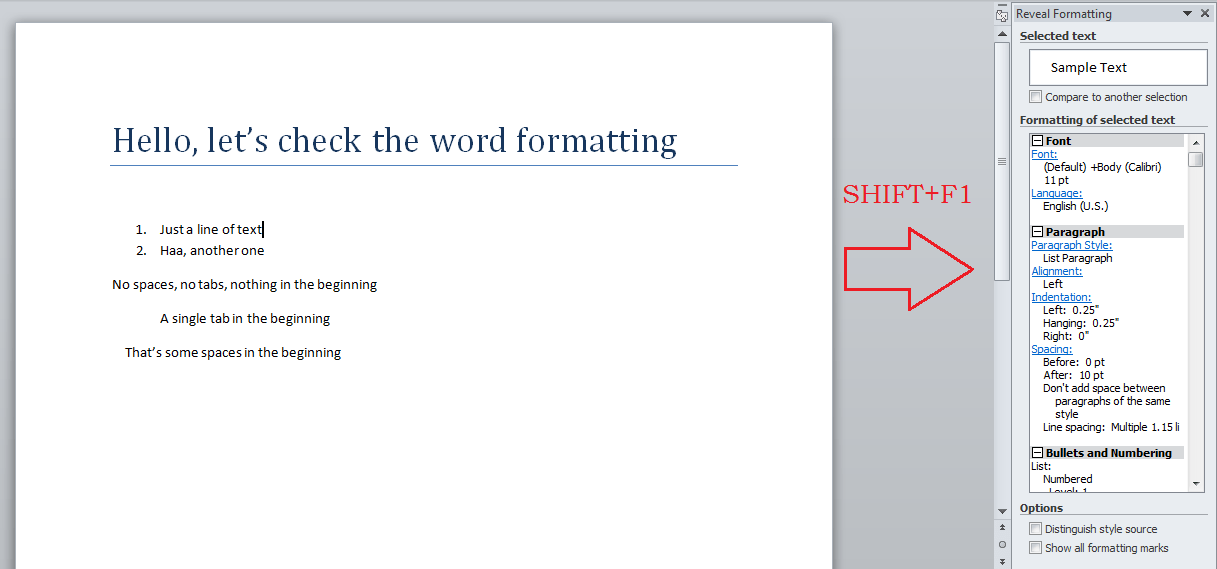 STEP 2
If you want to see the formatting applied to a particular piece of text, select that text by dragging. Now in the reveal formatting side window, you will be able to view all the formatting that has been applied to the text. If you want to change a particular attribute, simply click on it. Here I have clicked on Font.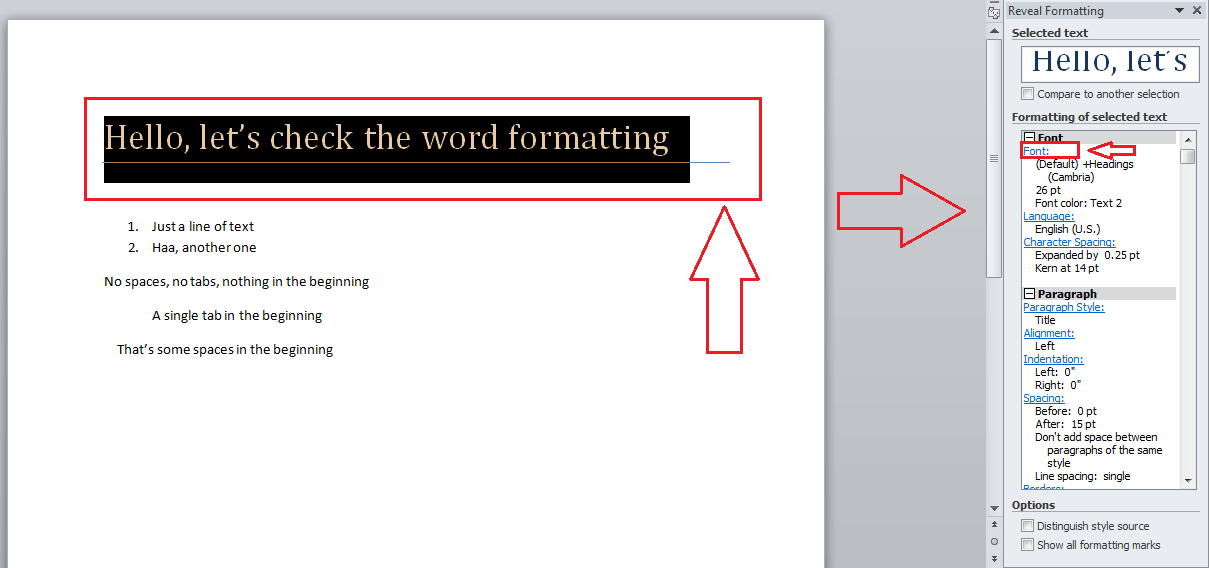 STEP 3
A new separate window opens up to change the attribute value that you have selected.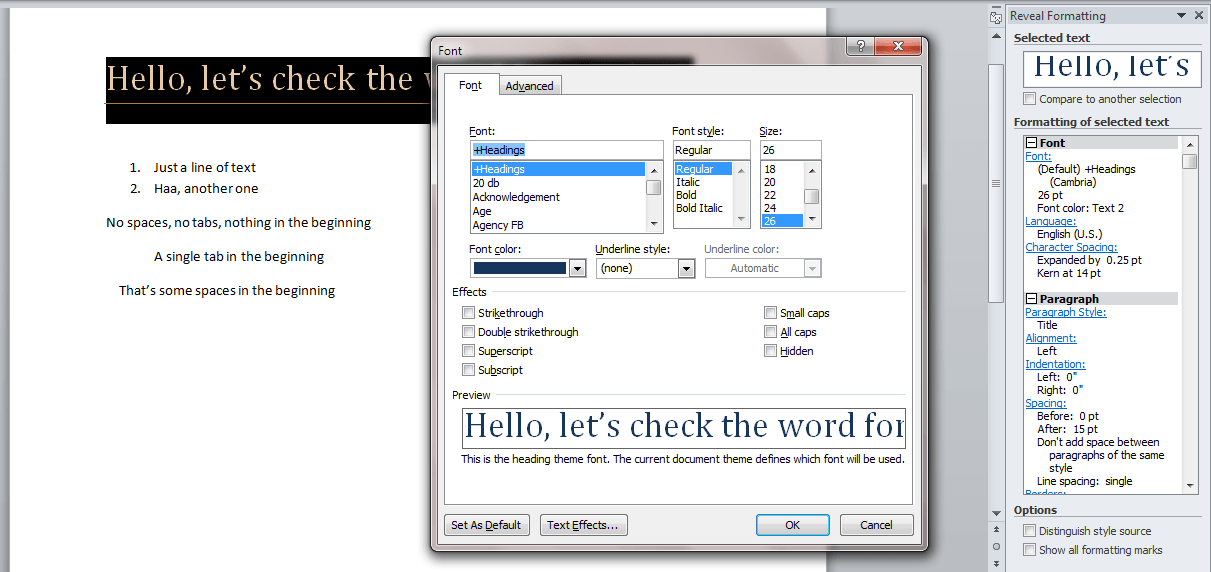 STEP 4
Here you can easily change the values as per your choice. I have opted to change the font colour as an example. Once you are done, hit OK button.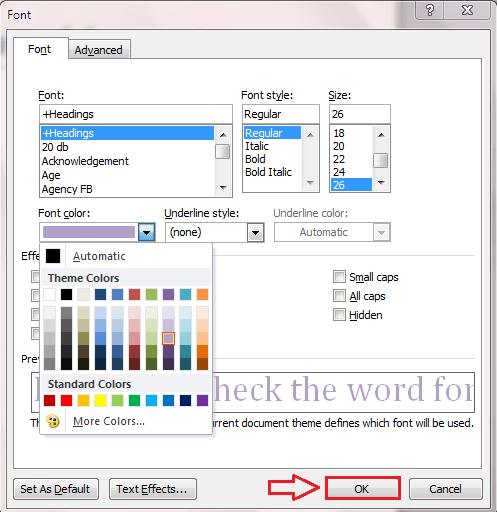 STEP 5
There it is! You have successfully changed the font colour of the selected text using Reveal Formatting feature.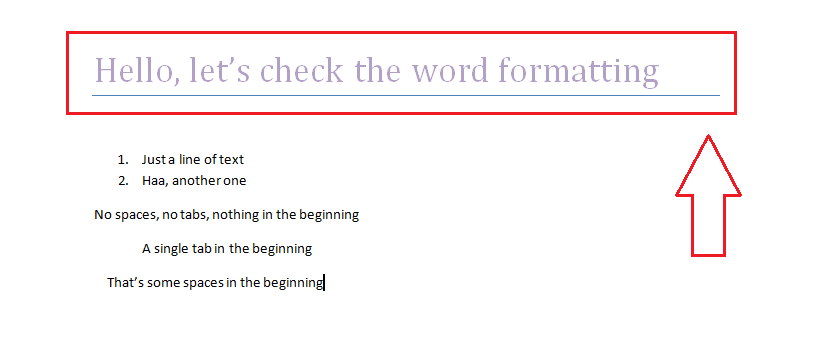 Hope you are all good with your Word now. Come back for more as there is always something new waiting.