Most of the users out there have more than one languages on their windows OS as their keyboard inputs. For example, if your Soulmate is from a different country and visits you once a month and use your PC, then you are in a tricky situation of having two keyboard input languages on your system. But, what if you want to set one of the languages as default. That is one of the languages chosen by you get picked up by your windows os as default one and when you start your PC, you automatically start typing in your default language. Of course you can change the keyboard input language anytime by clicking on the language icon on the taskbar as shown below and then selecting your preferred language from the list. But i am talking about a condition where your most preferred input method comes to top.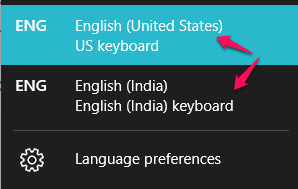 How to set an Input method as default and at top priority
Step 1: – Click on start menu icon and then click on settings to open settings pane.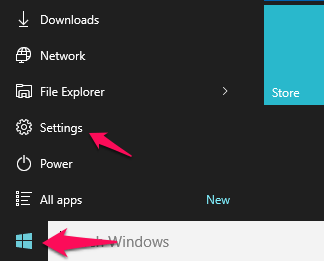 Step 2: – Then Click on time & language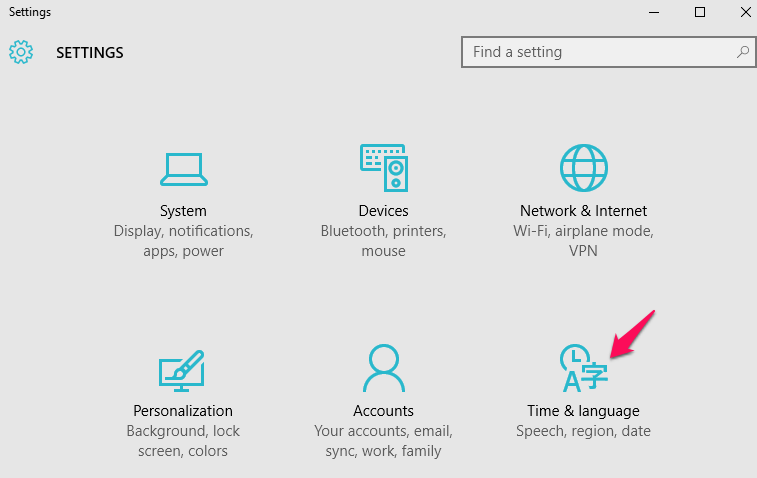 Step 3: – Now, click on Region & Languages and then additional date and time settings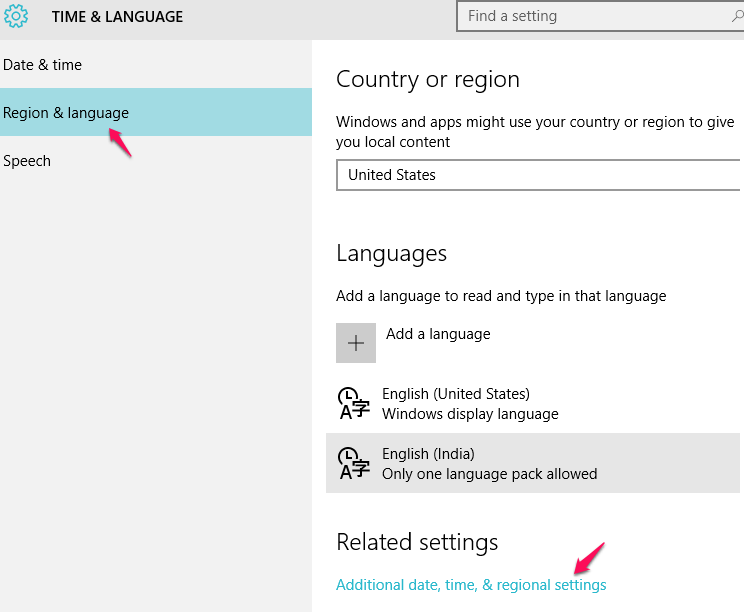 Step 4: – Now, click on change input methods.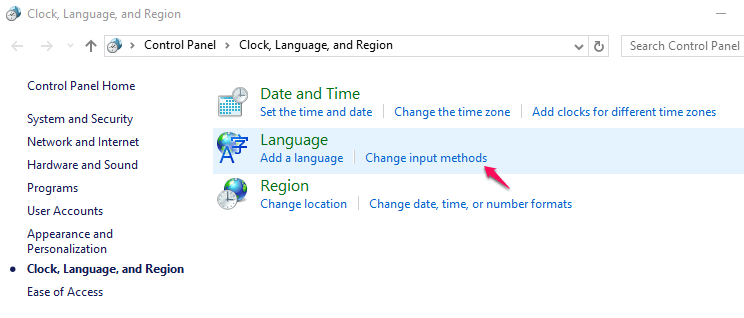 Step 5: – Now, click on advanced settings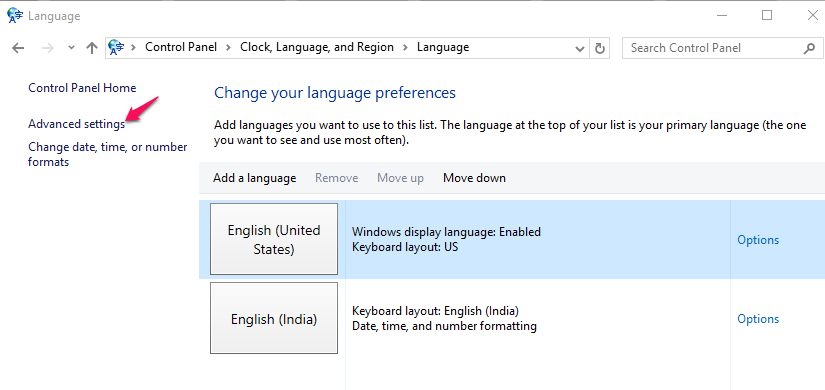 Step 6: – Now, in the section override for default input methods, just select the desired input language for keyboard from the dropdown and finally click on save. Thats it.