The bittorrent client alternative Transmission, which was previously available only on Mac and Linux platforms is now out there for Windows users. Using Transmission, it is now possible for Windows users to download torrent files with much ease. It is safe, fast and easy to use application with no pop-up ads, flash ads, toolbars or anything else. It has remained very popular among Mac users. Follow the steps below to download, install and run the application in Windows.
How to Install the Mac Torrent Client, Transmission, on Windows 10
First, download the installation files directly from the links given below. 32 bit and 64 bit versions are available.
Transmission for Windows(32-bit)
Transmission for Windows(64-bit)
Or you can download it from the Transmission website.
After downloading, run the Setup Wizard. This might take a few minutes.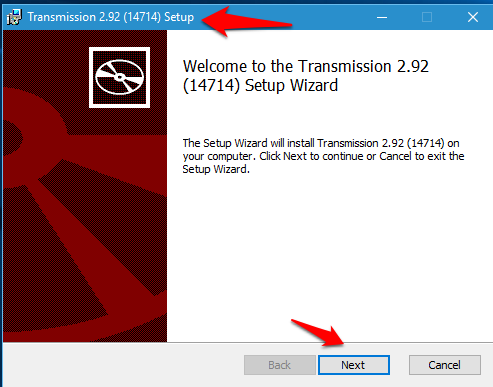 Open the application once the installation is complete.
Paste the URL of the torrent file that you wish to download.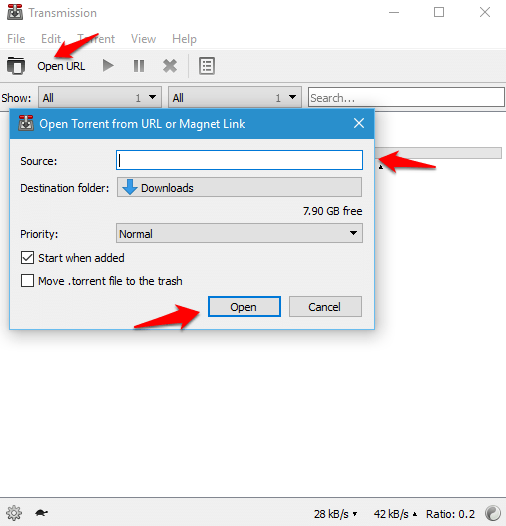 Alternatively, browse the torrent file from your device by clicking on the Open a torrent option as shown in the image below.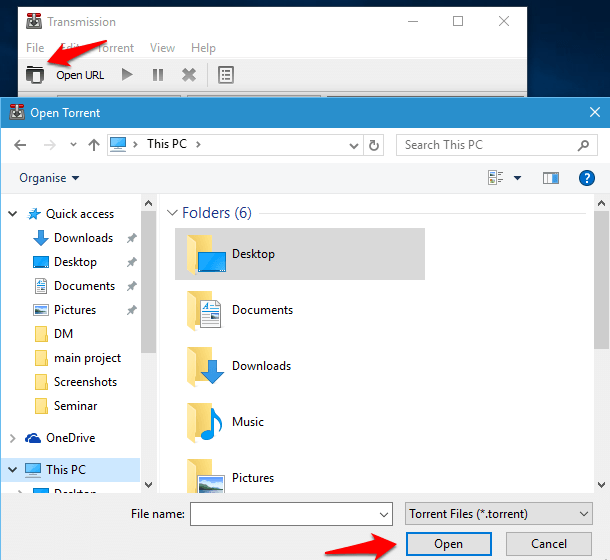 That's it! The download will start. The status of the download can be seen in the main window. You can pause, cancel and prioritise the file you are downloading. Also, to begin a new download, just follow the same steps given above.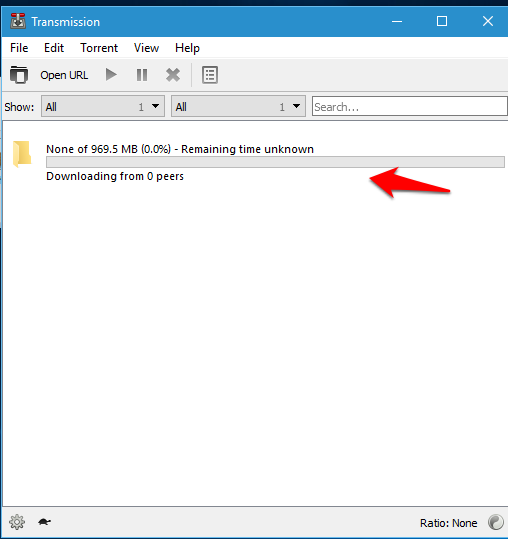 Transmission ensures privacy as it has full encryption, DHT and Magnetic Link support. They don't track users and are completely ad free. Transmission has very low memory requirements compared to most other BitTorrent clients. So check it out now!