Music acts as the medicine for soul they say, and how we agree to that. No one perhaps can deny the happiness and comfort one derives from music. Yes, it's a fact that music is the ultimate healer for stress and overall health, however, there are people who simply love music and hence, as made it an integral part of their life. From Jazz, Blues, and Opera to Rock, Popular Song and more, people have different tastes. Although the types of music players have evolved with time, the musical forms and genres remain the same. In the time when record players and cassettes are obsolete and even the CDs fearing extinction, the most popular form of listening to music is either saving it to your pen drive, smartphones, tablets or iPods, plug and play or simply stream it online!
There can be nothing more innovative than to able to stream music online for free that even saves the storage space on your removable drive. The fact that there are tons of such music streaming sites and internet radio that gives you access to free music, makes it really difficult to choose the best from the crazy competition. We already know a few big names like, Pandora and the likes, but there are a few newer services that have been launched over the past year or so. While there are many which offer you advanced options like the facility to download tracks to be able to listen to them offline, or create an entire library for a fee, there are many on the other hand offer free music streaming service that allows you to only listen to tracks. So, if you are someone who does not need to save songs for playback the free options are sure worth for them.
Also read: – 34 Movie streaming sites
So today, we have taken the onus to list the best free music streaming sites just for you which will most certainly solve your quandary of finding the one that suits your needs.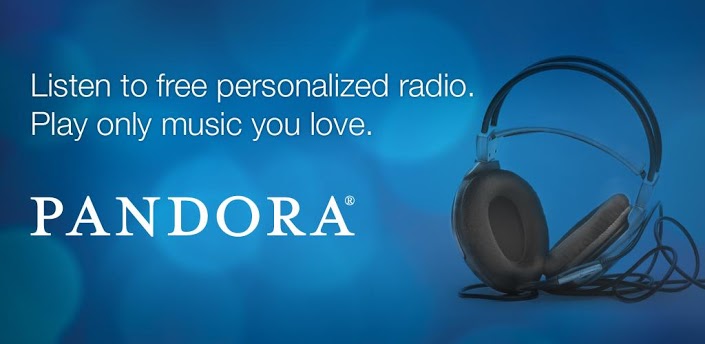 Designed only for the music lovers from the U.S. Australia and New Zealand, Pandora is one of the flag bearers in the music streaming category. Discover new artists and listen to your favorite songs for free. Serving to your music needs for over 15 years now, Pandora boasts its music recommendations and exceptional curation tricks and all for free.
With a catalog featuring over 4500 artists, 18 million songs and 1500 live radio stations this free app is available on all platforms like Windows, iOS, Android, Blackberry and Xbox. However, if you upgrade to the premium version it will be ad-free and allows you to create unlimited personalized stations.
If you are looking for a popular music streaming service for free, Spotify is the one for you. It takes pride in its massive collection which is over 30 million and growing. It provides a superior quality of streaming at 320 kbps and lets you stream music on all platforms that include, windows, android, blackberry and iOS. Be it your favorite artists, albums or creating a playlist, Spotify enables you to explore more for free along with a superior listening experience.
For advanced options you can upgrade to the premium version that also equips you with a "radio" option. So, if you are someone who's mostly on laptop or a smartphone person, Spotify is the best app to keep you entertained for free.
What better than Google Play which can be accessed literally from everywhere? Whether you use a desktop, smartphone or a tablet this app will keep you entertained with its live streaming facility anywhere on the go. It has a comprehensive music catalog which along with its 320kbps high quality music streaming ability, provides you with an enhanced experience. Although Google Play Music is not available in all countries (you can check the valid countries at (https://support.google.com/googleplay/answer/2843119), for those who can use it like, US, UK, Germany, Australia, France, Denmark, Canada and other major countries are pretty happy with the service. It's available on all platforms including iOS and offers a 30 days free trial period
Available as a web platform and also as an app, Mixcloud is another very popular music streaming services that pledges to keep the music fans entertained at all times. Unlike other music streaming services, it rather provides you with some great mixes and fantastic curated stuff. Not just that, you also have access to radio shows, allows you to create playlists, mark your favorites, listen to long length sound tracks etc., and all fro free.
You can browse through its catalog that offers 3 million mixes in association with 50,000 partners and listen to music shows from popular genres like, Rap, Jazz, Indie, classical and many more. You can even the download the app for free which is available on all major platforms including OS and android.
If you are music fanatic and have been using music streaming services since quite some time, then you would most certainly know about Last.fm which is one of the senior-most in the category. This cool music streaming site that has been popular since its inception not only lets you find your favorite new number from its catalogue that features over 12 million sound tracks, but also allows to check preferences of other users and get connected to people who share the same interests.
What we especially love about this website is its Scrobbling feature that gives quality recommendations which are usually bang on. The app remembers your favorite songs using the Scrobble feature which is now so popular that it is even featured in other services like, Spotify, Groove and more. Upgrading to paid option gives you an ad-free experience, radio, and more.
Want to share your music creations with the world? SoundCloud does exactly that as it allows you to share your creations with the world while you enjoy the stuff shared by others on the same platform. Perfect for budding musicians and the best social music network, this free app offers a lot more by letting you browse through its massive collection featuring upcoming artists and cool music.
Wait! You got more with this app that lets you view the songs in waveforms and you can even comment on a specific song. There are no limitations on listening to songs or connecting to people, except with uploads for which you can upgrade to the paid version.
iHeartRadio is perhaps one of the top music streaming services in the category that allows you to stream music and provides other services related to it completely free. There is no paid version of the same and you can enjoy over 18 million tracks by 4500 artists and around 1500 live radio stations. While it gathers musc from all the radio stations, it also conducts an award show for music at its self-managed theatres in Los Angeles and New York.
Be it as an app for smartphones, or available on web platforms for desktops, home entertainment systems, and Smart TVs, iHeartRadio offers modest quality songs at 128kbps and all that for free. It is available in New Zealand, US and Australia for now and can be downloaded at no cost.
Amazing Tunes is a pretty cool music streaming site designed for all the music bugs that lets them do a lot more apart from just being able to find and listen to their favorite international track. It comes with a neat interface that is arranged in an easy to navigate layout. It features different categories like, Charts, Featured, Latest, Tags and Gigs nicely arranged for you to be able to access with ease.
What's even better about this site is that while it helps fans explore, play and share tracks, you can also upload your own tracks if you are an artist that can be sold and shared, and even considered for Radio Play internationally. Besides you can also manage multiple artists, listen to artists live using Amazing Radio and all that for free! Sign up to download, simply stream music or play on your mobile phone, Amazing Tunes is complete free of cost.
In business since 1999, ShoutCast is a Radio Directory that offers innumerable internet radio stations from broadcasters and DJs across the globe for free. Additionally, it is a software that helps you to create your own customized radio stations and broadcast. The broadcasting happens via the Radio Directory which is managed by AOL. You will find all the radio stations listed on the website that's being maintained by AOL.
The radio stations are neither the usual AM/FM broadcasts (rather maintained by aspiring broadcasters) nor are they like the ones offered by Pandora or Jango, but they are instead telecasted live. So, if you are one of those who is not a fan of uninterrupted music and rather likes those commentaries before the songs are played, SHOUTcast is just for you.
Featuring more than 35 million tracks and nearly 100 million playlists, there are very few websites that come with such an exhaustive music catalogue. Launched in 2006, this site offers features like, music streaming lists, playlists, social media integration and favorites just like others in the category. Apart from being available as a web player, it is also compatible with major platforms like, iOS, Windows and Android, and even with your car systems and smart TVs.
The free version is ad-supported, and comes with a decent audio quality. Although it limits scrubbing and skipping, you can access unlimited music for a month for free. Deezer limits the access to unlimited music after the free month to two hours, o you can upgrade to the premium version for advanced options.
Possibly the best in the category of music streaming service, there are very few close in the competition when it comes to matching the unending music collection of Grooveshark. The only website that we think can ever compete with its collection is perhaps the YouTube. Not only that you have access to that huge music library for free, there are many other functions that can be accessed for free with unlimited streaming which is not possible with many of its genre.
From radio option with pre-set stations, ability to create a radio station with a song, and a strong social integration to be able to create a playlist or the facility to upload your own track, Grooveshark offers a lot more than we can think for free (ad-supported) music streaming service.
Slacker Radio as it says is another music streaming site and an app that is more like a radio service. It's a direct competitor to Pandora, however unlike the latter it does not limit its users to just radio stations, but rather allows you to pick up a genre and play it directly providing you with the best music and entertainment in the world anywhere. What sets it apart from other similar services is that it lets you create your own customizable radio stations using your favorite songs and artists.
Slacker Radio lets you access from over 13 million songs from it massive catalog, and radio stations created by professional DJs with a modest streaming quality of 128kbps. You can listen to music for free on the Web or on any compatible device (Android, Windows, iOS) that lets you access even the playlists created by the Slacker owned music experts with unlimited free radio service. The free version is not ad-free and the skips are restricted to six per hour, so you can upgrade to its paid edition that's ad-free and offers advanced features.
If you are someone who believes in giving the due worth to a service, you can straight away head to Bandcamp, where artists upload their tracks to be streamed for free and then offer the option to buy their creations in any format if someone wishes to download and save it for future. That's just such a nice way to campaign for your own music creations adding value to them. It is great free music streaming service especially for Indie lovers.
Bandcamp is a perfect platform for many unsigned artists that allow them to showcase their albums by creating and arranging them on a beautifully designed web page. They can then sell their albums via the site in any format they wish that includes even FLAC and other similar formats.
AOL Radio is powered by Slacker and hence, for obvious reasons it is a great free online music streaming site for all the music lovers. The site features more than 200 stations gathered from across the globe and curates them in a nicely designed website that makes the search for your favorite song even interesting. You can either look for your station with name of the artist, song or activity in the search field or you can directly go to the stations and search from the list at the top of the page.
While you can listen to music online for free on any device or platform and choose from over hundreds of popular radio stations created by experts, you can also create or own customizable radio stations from their extensive library featuring millions of songs and even skip upto 6 songs per hour. For advanced features you can upgrade to their premium versions that start from $3.99 per month.
I love electronic music and for that I know I have Digitally Imported music streaming site that lets me listen to hundreds of my favorite stuff through its multi-channel internet radio service. As soon you launch the site, you are taken to a cool looking home page that neatly arranges all the radio channels under the tags, Favorites, Styles, Popular and All. You can simply select the radio station of your choice and get going.
The site also keeps you informed of all the upcoming shows either "From all channels" or from "Favorites Only". While you can stream the radio stations on your web platform, you can even get the apps for free for all major device platforms like, iOS, Android, Windows phone and Blackberry IO for free. The sound quality is modest, however, if you want to listen to your favorite numbers in HD quality with no ads, you can upgrade to its premium version.
Another internet radio station which is popular among music lovers is TuneIn Radio that lets users explore music along with podcasts, news and talk shows from over 4 million podcasts and 100,000 live radio stations across the world. It takes you to a well-designed layout that looks pretty easy to navigate with simple options that let you search for a station, show or podcast using the search box or select your preferences from the direct links located at the top of the interface.
You can even listen to those 100,000 plus live radio stations by downloading the app for free on your Android or iOS device. Not just that, you also have the option to broadcast your musc creation via the TuneIn platform that reaches to the international audience with more than 60 million users. While you can access all this for free, you can get full access to premium stations starting at $7.99/month.