If your PC have undergone Windows 10 fall creator update you have noticed a few new entries when you right click on any file or folder. The entry is share . Most of the people don't want to use this feature. So, it will be a good idea to get rid of these entries from right click context menu by editing right click context menu.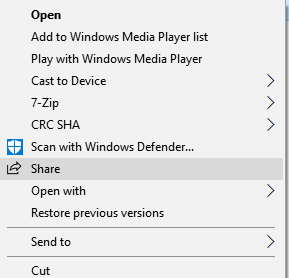 How to get rid of share option from right click context menu by editing Registry
Step 1 – Press windows logo key + R from the keyboard to open RUN command box.
Step 2 – Now, browse to the following location from the left side menu in the Registry editor.
Computer
HKEY_CLASSES_ROOT
*
shellex
ContextMenuHandlers
Step 3 – Now, Double Click on the default key in the right .
Step 4 – Now, just Put a minus sign in the front of value data field.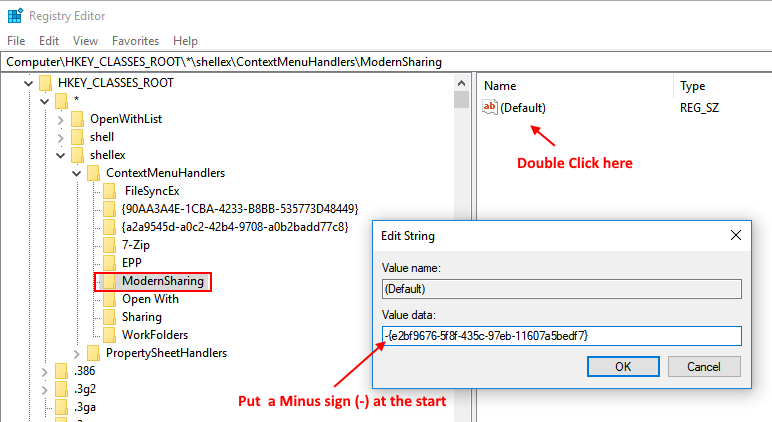 Step 5- Finally click ok.
That is it. Now, Give access to and share option will be no more in the right click context menu.
Note: To undo the effect, just remove the minus sign.

Saurav is associated with IT industry and computers for more than a decade and is writing on The Geek Page on topics revolving on windows 10 and softwares.